Multi-Hand Blackjack now available at Bovada Casino!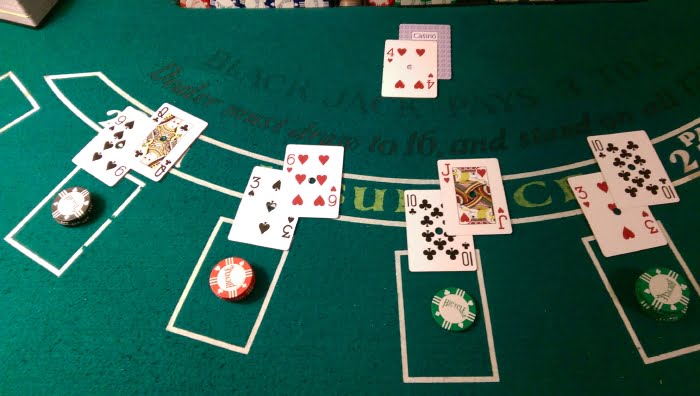 Now THIS, is exciting news people. The classic 21 Blackjack we are all used to, has now been one-upped by the new Multi-hand version. Instead of playing one hand at a time (which can be kind of slow and boring), you can play three hands per round essentially increasing your odds for a win.
Don't get too nervous, Multi-hand Blackjack follows the same rules as 21, you just get more action! I'll draw you a brief picture. To start, you choose between one or three hands and toss in a wager (the ante if you will) for every hand. You will hit "Deal" to receive your two-card hand(s) and you are in the driver seat from there. You can "Hit" if you want another card or "Split" your hand into two if you have two equal-value cards. You can also "Double Down" if you think that one more card will give you the win! As in traditional Blackjack, you are also able to opt for Insurance if the Dealer has a visible Ace or Surrender your hand if you're not feeling too sure about it.
If you decide on the multi-hand version, you will be playing more than one hand and choose an individual action for each hand – the dealer's hand does not change.
Good Luck and Enjoy the Extra Action!