NetEnt Releases New Casino Game!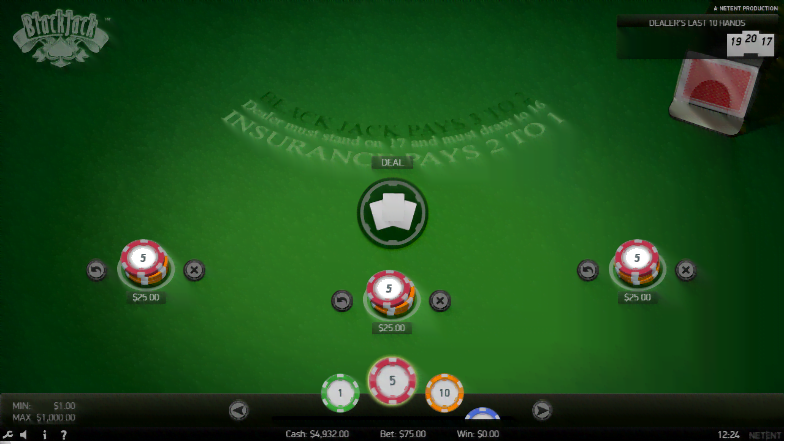 I'm sure you've all heard of the software provider NetEnt. Founded in 1996, they slowly but surely built themselves up and climbed the ranks to become a world renown software provider. They have recently broken the mould again launching a new live casino game of standard blackjack. Sure, this is not the first or the last live casino game they will launch but it is the first mobile version of the classic blackjack which, let's face it, the most popular and all around well liked.
This classic live blackjack has touch capabilities for the table setup as well as close angles to make you feel as though you're right in the action. It even includes features such as 'pre-decision' and 'sidebets' to make it feel like a more unique and inclusive experience. You will literally feel as though you're at the casino. Except, you can be in your pyjamas watching Jeopardy 😛
Hats off to NetEnt for continuously delivering cutting edge technology to players around the world!
Happy Spinning 🙂