NEW GAME ALERT: Trollpot 5000!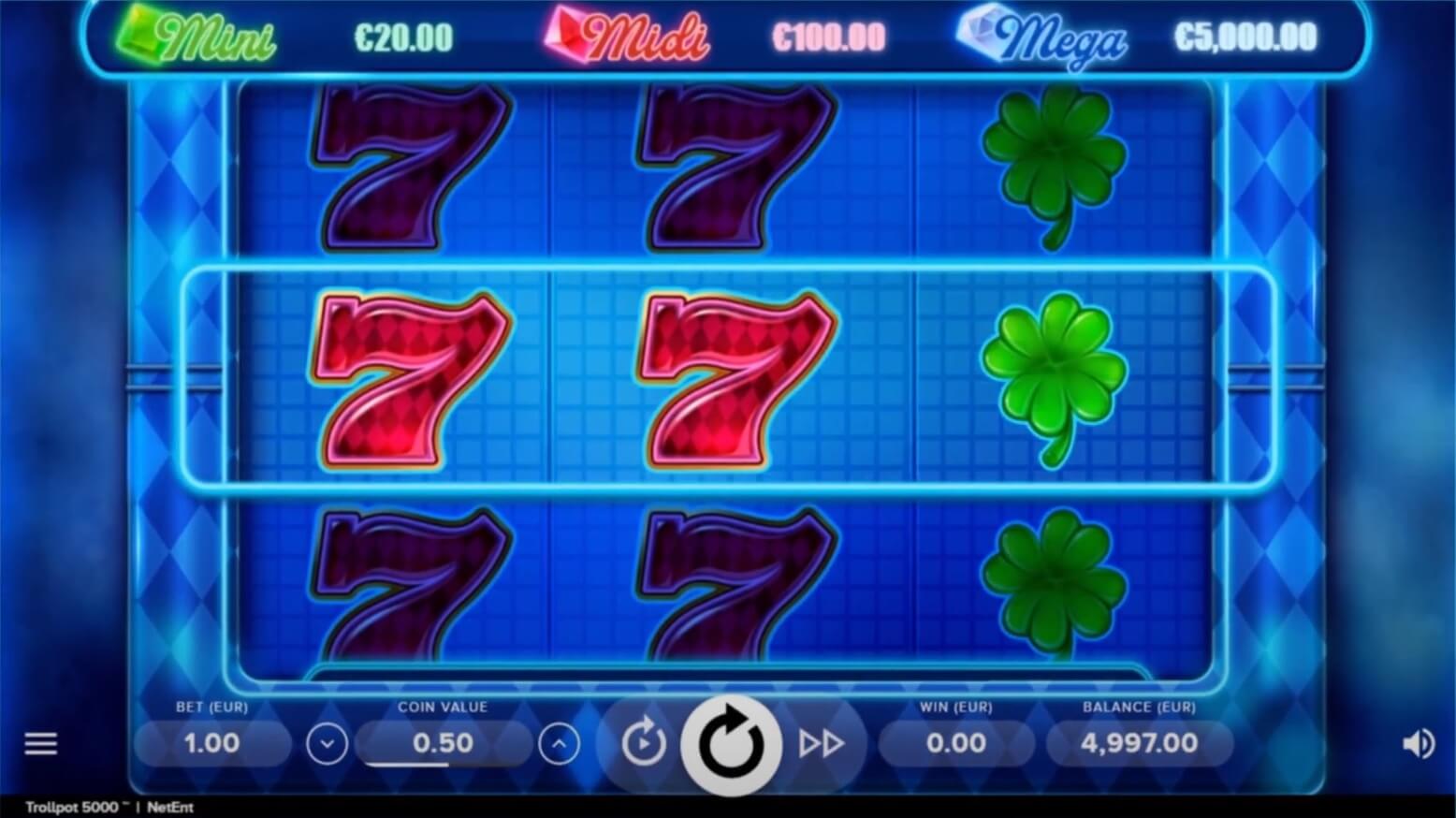 Nothing to get me through the week like a new game release. Especially when it's from NetEnt. Trollpot 5000 has 3 reels and only 1 payline. I know what you're thinking, this sounds a little too slow for me. While it has more of a classic slot layout, I promise you , its every bit as fun as a 5 reel slot.
Since the game is based on a classic slot layout, you will only find 3 jackpots to win: Mini, Midi and Mega. You'll find the values of these 3 jackpots just above the reels. It's important to note that these values are NOT progressive. How it works: If you manage to form a winning combo after a nudge and the jackpot symbol is on the winning stack (your win has to be more than 0), you will get the lowest paying jackpot out of the 3 (mini). If you do not have a winning combo and the 3 jackpot symbols land on the payline, you will win the corresponding symbol.
Nudges are recurring theme in the game. Every time you get a win, a nudge is activated. If the top symbol on the first reel is the same as your winning symbol, it moves down 1 spot. The reel keeps on 'nudging' until the above symbol is different than the winning one. You can get the same process to repeat on both the 2nd and 3rd reels as well.
Are you ready to play this classic game?
Happy Spinning 🙂