New Tri Card Poker!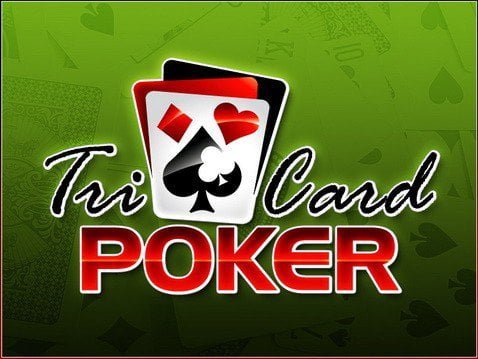 For anyone who enjoys a good game of poker, this one's for you. While tri card poker isn't necessarily a new game, it's been given a new spin to liven it up. We love this form of poker because A) it's easy to play B) the speed of the game keeps things interesting and C) It tends to payout nicely!
For those of you who aren't already familiar with the game, you are trying to make the best possible hand BUT, you only have 3 cards as opposed to the traditional 5 which certainly slims down your odds. Tri Card Poker almost reminds me of poker mixed with Blackjack as you are only playing with the dealer, not other player's. Basically, you are dealt 3 cards. You can then decide to raise or fold. If your hand beats the dealer's, you win!
A quick note for this game is to play all hands greater than a Queen, Six and Four folding all other hands that are worse. Now, this has been debated for years and honestly, I think no one knows at this point. The neat thing about Tri Card Poker is that the dealer MUST get a certain hand in order to even be able to play the game. The dealer generally raises on anything Queen or higher.
The new Tri Card Poker is the same as its classic counterpart however; it has new designs and functionalities which include a new interface layout, better mobile graphics and zero lag time!
Happy Spinning 🙂