No cash? No problem!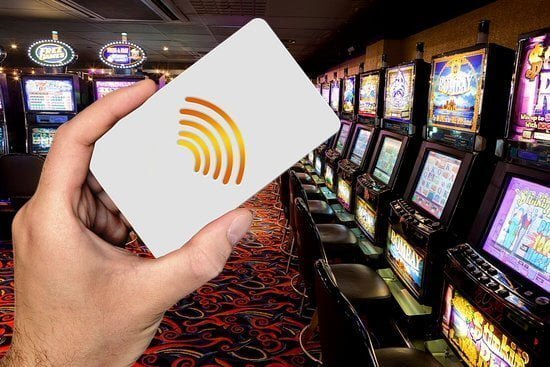 Looks like online casinos are starting a trend where cashless payments are concerned – that is, if Las Vegas casinos are anything to go by. Top casinos like The Palms Casino Resort and Red Rock Resort are starting to introduce cashless technology onto the casino floor, giving players at gaming tables a more convenient way of adding to their chips.
Known as PlayOn, the new cashless ATM system is starting to be introduced to more casinos along the strip, and it looks set to enhance the player experience overall. No more hassle of going to an ATM, no more breaking a hot streak to find more cash – just seamless payment and game play right at the tables.
Golden Entertainment VP of Gaming Development and Technology, Jay Fennel, confirms this. "We are testing this system because we see this as a great convenience for our players," he says, "[which will] enhance the guest experience as a convenient way of accessing their funds without having to leave the comfort of their table."
Owned by Golden Entertainment, The Strat is the next batch of Las Vegas casinos looking to make PlayOn part of its ongoing payment system, and other gaming establishments are quickly following suit.
What's more, since the system has been designed to be used only with debit cards, rather than credit cards, it has little chance of encouraging addictive behaviour – particularly as limits can be set, and players are aware of their spend the entire time. At its heart, it's a system that supports convenience and continued game play, and it's no wonder that Las Vegas is embracing it. Will other casinos round the world follow the Vegas lead? Only time will tell!
Happy Spinning 🙂