Ogre Empire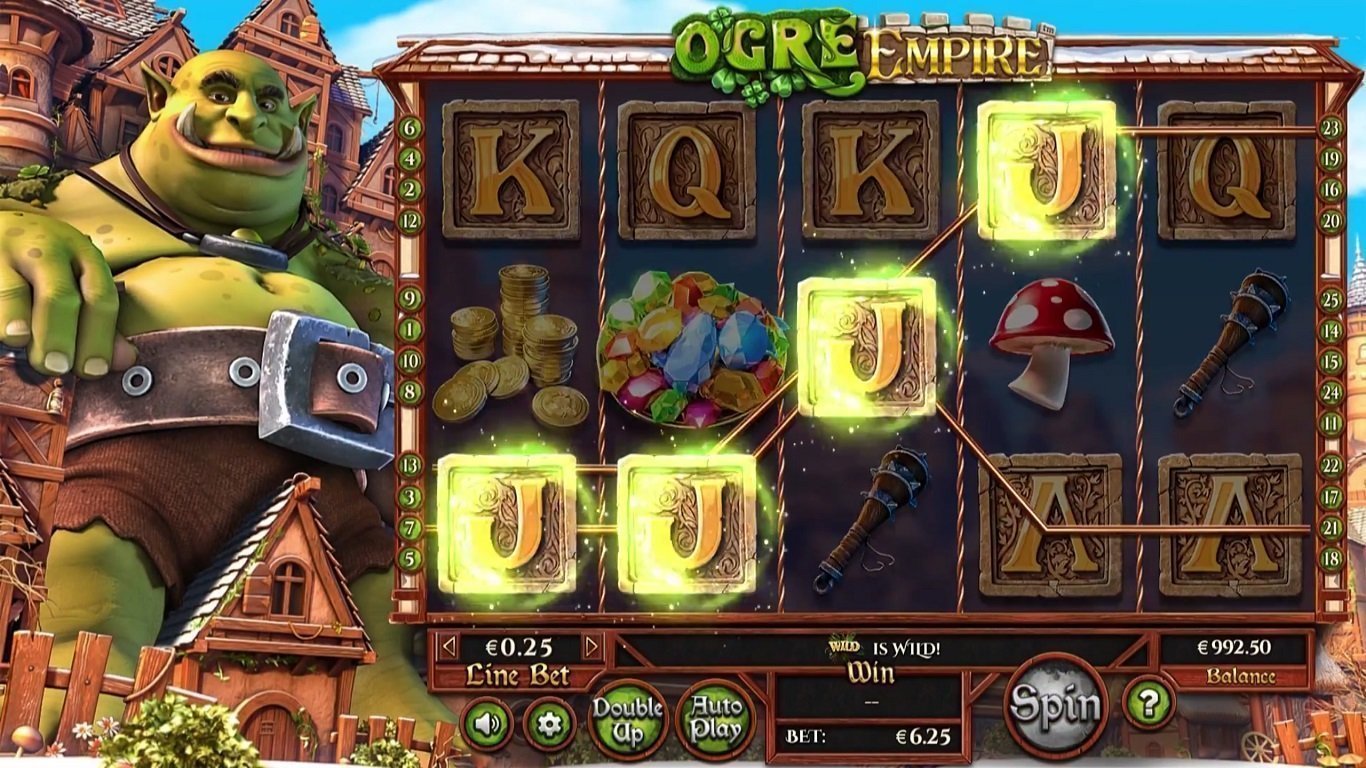 If you're a huge Shrek fan, you're going to love Betsoft's Ogre Empire. This 3D video slot has 5 reels and 25 paylines with a grumpy ogre behind the scenes. One of my favorite things about Ogre Empire is that you can play the game in 2 different modes: Day Mode and Night Mode. The idea is that the ogre is rife with destructive behaviour during the day and when he does asleep (night mode) the town lights up with activity. Both modes also have their own unique features.
During day mode, as soon as the sun symbol rises on the reels (fully), night turns to day and the grumpy ogre will come into play. However, this ogre can also give you 4x your wager so he's not so terrible after all. The feature unique to day mode is the Sun Bloom Wild Flower Feature. It grows on nearby symbols giving you up to 3 extra wild symbols. Daytime Ogre Smash Feature is also unique to day mode and in this feature; the ogre can smash the reels in his fiery temper. Once this happens, stone symbols will be crushed and new ones come into their place potentially giving you new wins ☺
During night mode, a large moon symbol (as opposed to sun) shows itself on the reels and ultimately frees the people of the town. This can give you 6x your wager. You will find 3 symbols unique to night mode: The Joker, and the King and Queen. They all come out at night and bring with them, prizes. The Joker will show up behind the Ace symbol on reels 2, 3 and 4 acting as wild for 2x your wager. The Night Bloom Flower Wild also glows in the dark and shows up anywhere on the reels and will turn up to 3 other symbols wild.
Also keep in mind that after any winning combo that you land on, you have the option to double up your win by betting half of it or all of it with the flip of a coin!
Are you for day mode or night mode?
Happy Spinning 🙂