Online casino security – your guide to staying safe online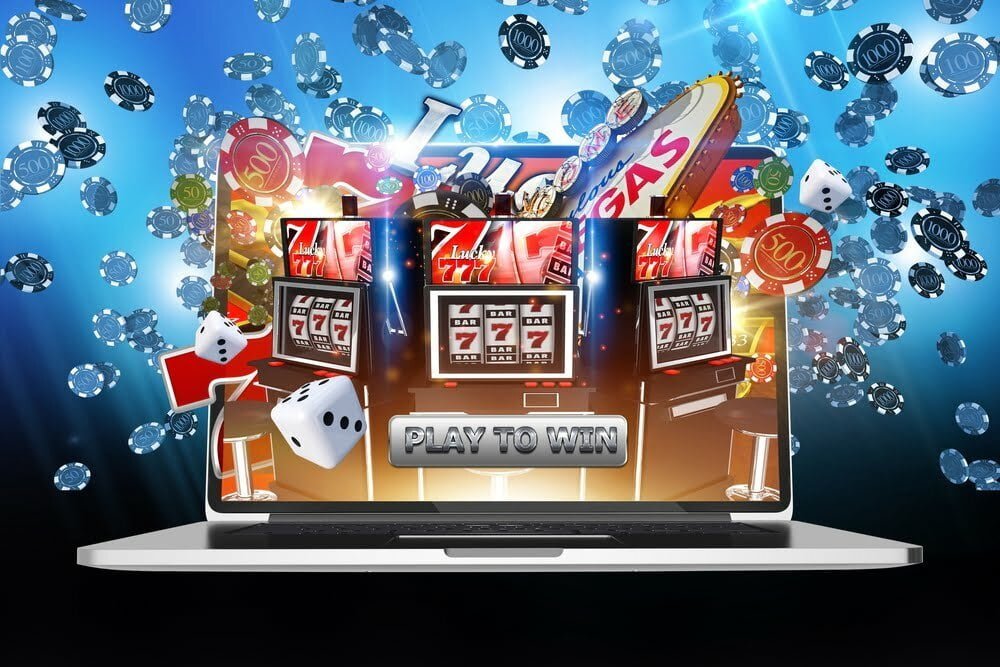 By far one of the most important factors to consider when choosing an online casino is security. Sure, the casino might look trustworthy, but how do you really know it has your best interests, and your online safety at heart? While all reputable online casinos employ the strictest security methods to safeguard their players' data and privacy, it's nevertheless still important to take ownership of your own online safety, and ensure that the online casino you're about to sign up with has the necessary protocols in place.
So what exactly should you be checking for? Let's take a look.
1. Is your casino licensed? A very important point, and one that many first-time players might overlook. If your casino is licensed, that means it's regulated, and has undertaken to adhere to certain rules, guidelines and standards. It also means that it's committed to ensuring your online safety at all times, and has the relevant security standards in place to keep your information secure. Most casinos will display their licensing information on their home page so that it's easy to access, either in the form of a footer, or a logo. Look out for this accreditation, and whether the licensing comes from Gibraltar, Malta, Kahnawake, Curacao or another recognised jurisdiction, and if you can't find any licensing information, find another casino immediately!
2. Is your casino fair and compliant? What on earth does that mean? Essentially a fair and compliant casino is one that runs games fairly, adheres to certain international quality standards, and offers fair and reasonable payout percentages. For you as a player, it means every time you play a casino game, you can be sure that the outcome is always random, that you'll be paid appropriately where relevant, and that you can expect a certain level of quality from your online casino. Sounds good, right?
In order to ensure that this happens, reputable online casinos will submit to regular testing and verification of their practices by third party services providers like eCOGRA (e-Commerce and Online Gaming Regulation and Assurance) or TST (Technical Systems Testing). By conducting a series of tests and compliance audits they'll determine whether the casino's RNG (Random Number Generator) is fair, random, and safe from external interference, and they'll also review the casino's payout percentages and quality standards. Once they're satisfied with the results, they'll give the casino their seal of approval – which you can usually find proudly displayed on the casino's home page. No seal, no play!
3. Is your casino encrypted? And by that, we mean does it make use of watertight encryption technology to protect your login information, and other sensitive data? Most casinos make use of encryption technology such as 128 or 256-bit SSL (Secure Socket Layer) or TLS (Transport Layer Security) to safeguard your password and ensure that your personal and financial information remains protected and uncompromised at all times. It's not just security, it's total reassurance, and it's vital when you're playing online. Check your casino's terms and conditions to find out what kind of encryption technology they have in place, and make sure you're always playing it safe.
4. Is your casino private? Are your passwords and all other sensitive information kept private from employees, the public, and other third parties? Does your casino have a privacy or a confidentiality policy in place to let you know just what level of protection you can expect? Again, a look at your casino's terms and conditions or even their actual privacy policy will give you the information you need. You don't want your personal information shared or distributed, and checking how a casino manages your details will give you the answers you need.
5. Is your casino offering trusted payment methods? If you're looking for a deposit or withdrawal method for your online casino transactions, it's best to go with one of the well-known, reputable providers. Trusted solutions like MasterCard, Visa, Neteller, and Skrill are always a good choice, as not only are they secured by the casino, they're safeguarded by their own security protocols as well. Take a look at your casino's range of banking options, find out what type of security each of them offers, and make your choice accordingly. Because when it comes to your hard-earned money, you can never be too careful.
6. Is your casino verifying your identity? If not, that's a huge red flag. All reputable casinos will ask to verify your identity when it comes to making financial transactions, particularly when you request a withdrawal for the first time. Although this might seem like an annoyance, in fact it's a vital step in preventing fraud, and ensuring that the right transactions are credited to the right players. When verifying your identity, casinos will often ask for a copy of your ID, and sometimes a utility bill as well, in order to confirm your address. The sooner you're able to provide the correct documents, the sooner your identity will be verified and your transaction will be approved. If you ever come across a casino that doesn't ask to verify your identity when requesting a withdrawal, then beat a hasty retreat and make sure your money stays safe!
7. Is your casino trustworthy? There are a number of ways you can establish this. First, you can take a look at the browser address bar when making deposits and withdrawals. If it says 'https://', you'll know your transactions are being fully secured. Another good trust cue to look out for is your casino's customer service team. Is support being offered to you 24/7 via convenient channels like live chat, phone and email? If so, you'll know you're onto a good thing. Finally, as we've mentioned before, the home page is an excellent place to start your search for safety and protection protocols. If your casino is happy to display its licensing information, its auditing seal of approval, and any other security standards such as its privacy and confidentiality policies, you'll know you're with a gaming provider you can trust. You'll have a reputable, credible place to play, and you'll have complete peace of mind the entire time. Now that's a win-win!
Happy Spinning 🙂