Online gambling and the Coronavirus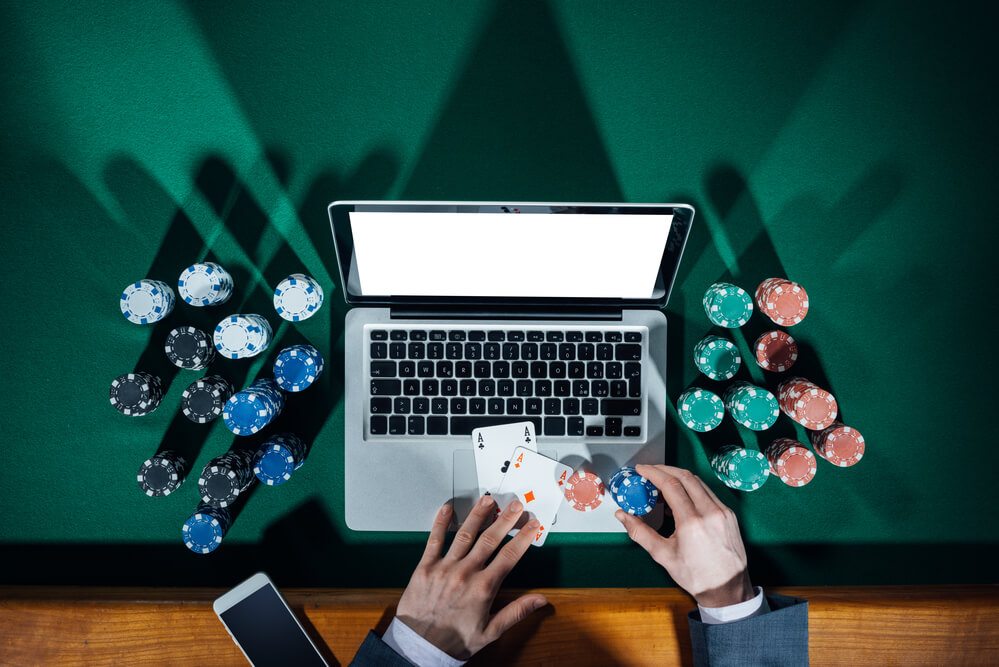 It's an unsettling time for all of us right now as Coronavirus sweeps across the planet. Schools and workplaces are closing, people are being told to quarantine or self-isolate, and the prevailing attitude is one of uncertainty, unease and despair.
Different governments are putting different strategies in place to try and stem the tide of infection, businesses are feeling the effects of forced closures, and the global economy is in peril. So what does this all mean for the gambling industry? We've taken a look at the effects COVID-19 has had so far in various sectors of the market – here's what the state of play currently looks like.
Coronavirus and casinos
With lockdowns, bans and severe restrictions in place, it's no surprise that brick and mortar casinos are feeling the effects of the Coronavirus on their daily operations. Tourism is at an all-time low, which means fewer visitors, if any, and even the Game Developer Conference has been postponed to an as-yet unknown date. With flights grounded, borders closed and tourists being sent home, the best that casinos can hope for is local patronage – but even this is thin on the ground due to most people choosing to self-isolate and stay indoors. Macau has already seen a drop in earnings, and with 92% of the casinos in the USA being ordered to close completely, who knows what kind of impact this will have on the industry in the long-term. The Las Vegas Strip is dark, and no one knows how long it will be before the lights come back on again.
The impact on sports betting
While casino business is down, sports betting is being hit just as hard. The NBA, NHL and MLB have closed all bets, and more and more sporting events are being either cancelled or postponed. NASCAR and Formula 1 have postponed their events, and the Premier League has suspended its season, with the Champions League and the Europa League following suit. The 2020 Masters Tournament at Augusta National Golf Club in April has been postponed, while the PGA Tour has cancelled a number of its April events as well. XFL and the ATP Tour have seen a number of their events cancelled too, while even niche betting markets seem to be on the decline. With no sports to watch, there's no sports betting to be had. So what's the alternative – where do punters go when their betting options are so severely limited?
Playing to win with online casinos
As working from home becomes more prevalent and self-isolating becomes the order of the day, more and more people are staying indoors, choosing to distance themselves from the virus and its far-reaching effects. While this change in behaviour is detrimental to a number of different industries, such as tourism and hospitality, the need for recreation, relaxation, and an escape from prevailing global negativity is one that could very well see a surge in online casino play.
With online gambling already having grown significantly in recent years, the coming weeks of social distancing and isolation could see it growing even more rapidly. Thanks to the convenience and accessibility of online gambling, players are able to log on from their mobiles, laptops, tablets and desktop devices 24 hours a day, 7 days a week, with no need to visit a land-based casino in order to play. Moreover, the use of online payment methods such as debit cards, credit cards, e-wallets and cryptocurrency does away with the need for handling cash, and further spreading the COVID-19 infection.
It's early days still, but with more and more brick and mortar casinos closing their doors, online gambling operators are starting to report an upswing in online gaming play. What will the numbers say as the epidemic continues to hold the world in its grip over the next few months? Only time will tell.
Online gambling alternatives
While online gambling seems to be the frontrunner when it comes to filling the temporary void left by casinos and sports betting, there are still further alternatives to explore for those looking for other ways to place their bets. Non-sports betting options are still popular, and with TV shows being a key focus during this period of isolation, there's plenty to choose from. For starters, awards shows are gaining traction with punters, as are TV game show or reality show competitions like The Bachelor and The Masked Singer. eSports are also becoming hugely popular, as are sports like virtual horse racing, and similar offerings. Bookmakers, sports betting sites and even casinos are latching onto these alternatives, doing their part to contribute to the gambling industry's profitability as a whole.
Keeping gambling responsible
Although gambling looks set to surge over the pandemic period, the one issue that operators need to be cognisant of is responsible gambling. With so many people now on leave or working from home, more players, both new and existing, have more free time and more unsupervised time than ever. While this is good for gambling, it can be bad for gambling behaviour, and operators need to be careful not to oversell offers or unduly persuade players into betting for longer or playing with more than they can afford. As long as the gambling industry holds itself accountable over this time, gambling and online play can remain the fun pastime it always has been, and can help bring some much-needed fun and entertainment over these trying times.
What can we do?
While every country has its own Coronavirus rules and regulations in place, self-isolation seems to be at the top of the list – staying at home as much as possible, practising stringent hygiene, and strengthening the immune system through proper nutrition and regular exercise. Where online gambling comes in handy is in providing a little relief during these quarantined times – giving players a well-deserved break from the onslaught of negative press and social media hysteria, and providing a little light-hearted pleasure and diversion, along with the potential for jackpot winnings. It's the good, clean fun we all need at a time like this.
Stay safe everybody!