Online gambling – what you need to know.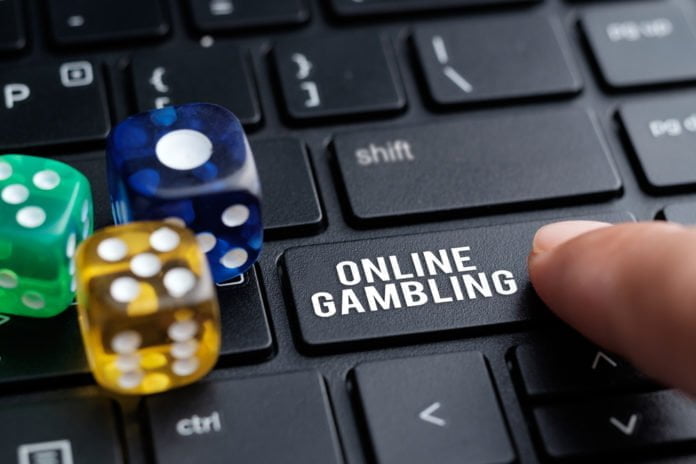 If you're new to online gambling, it's normal to have a lot of questions about it to begin with. It's an unfamiliar environment, there's a lot going on, and often you don't know where to go or what to do first. In order to make the transition easier for you, we've put together a few answers to the questions we think you're most likely to ask as a first-timer – so take a look, find out what you need to know, and get cracking on that winning streak!
1. Is it legal? This is probably the question most asked (or at least wondered about) by new players, and with good reason. You don't want to start playing and winning only to find out that online gambling is illegal in your country, and that there might be repercussions for you. So what's the answer to this?
As it turns out, there isn't just one answer as to the legality of online gambling – that's because the laws regarding online gambling are country-specific. Some countries allow it, some allow it with specific conditions, and others have laws against it outright. So in order to find out whether online gambling is legal, you'll have to look at whether it's legal in your particular country.
What you may find out along the way is that online gambling might not be allowed from sites hosted within your country, but that there is more leniency towards bets placed via sites hosted outside your country's borders. Either way, it seems a general rule that the responsibility of ensuring all legalities are adhered to lies with the casino operators, rather than the players themselves. What's more, there are few, if any instances of casino players being prosecuted or investigated for playing online. To play it safe, take a look at the laws of your country that regulate online gambling, ask in local forums for more advice, and take your game play from there.
2. Is it fair? Another good question. You don't want to open an account with an online casino only to find they're rigging their games and fleecing you for every last cent. So is online gambling really fair, or do you need to exercise caution whenever and wherever you log on?
To answer this question, all we need is three words – Random Number Generator. Essentially, a Random Number Generator (or RNG) is a computer program that runs complex algorithms designed to generate random numbers and ensure that every outcome of every game is as fair as possible. So whether you're betting on a roll of the dice, a specific hand of cards or a spin of the reels, you can be sure that your game play is completely fair at all times.
Since the RNG process is fully computerised, it does pose a certain potential for hacking – less by outsiders and more by unscrupulous casino operators looking to profit from rigged games. In order to circumvent this and ensure ongoing fairness, all reputable casinos submit to regular testing and auditing by third party operators like eCOGRA or TST. Check your casino's home page for its approved compliance certification, and you'll have the peace of mind of knowing you're gambling with a fair, responsible gaming establishment.
3. Is it safe? Something else to consider – the safety and security of your chosen online casino. Before committing to an online casino, you'll need to make sure a number of key considerations have been taken care of in order to ensure that your personal and financial data are protected at all times.
Firstly, you'll need to find out whether your casino has the proper licensing, and is regulated by a recognised gaming authority. Check your casino's home page for any licensing or certification from jurisdictions such as Malta, Gibraltar, Curacao, the Isle of Man, Kahnawake, or the UK, and you can be sure your casino is a reputable one.
We've already covered how fairness is important in a casino, but what's equally as important when it comes to security is protection – controls put in place to safeguard you against potential hacking, viruses, malware, and the integrity of your personal information being compromised. In order to neutralise these threats, reputable casinos put certain measures in place, such as stringent encryption technology, anti-virus programs, and privacy and confidentiality policies. In this way, your information and game play will be safe at all times, and you'll have the comfort of knowing that you're playing within a strictly controlled gaming environment.
4. Is it responsible? It's a very important question to ask – does your chosen casino support responsible gambling, and does it have any guidelines or processes in place to ensure that your gambling never crosses the line from fun pastime to addiction?
If your casino is a reputable one, and one that's committed to supporting responsible gaming, then it should have some of the most common controls in place, such as:
Limits: If you ever need to put any boundaries in place to regulate your gaming, your casino will be able to offer you limits on your losses, deposits, sessions and wagers. You'll be able to set these yourself from within your casino software, and if you adhere to them, you'll be able to control your game play and your bankroll as a result.
Time restrictions: Also a type of gaming limit, time restrictions allow you to control the amount of time you spend at the casino in a single day. Ask your casino to impose a time restriction on your game play, and once the clock runs out, your bets will too.
Cooling off: Session getting a bit too much for you to handle? Set yourself a cooling off period – a short amount of time where you'll be able to step away from your game play, with no bets being allowed during this time. You'll be able to clear your head, and come back to your gaming when you feel more in control.
Self-exclusion: Similar to cooling off, self-exclusion also allows you to step away from gambling, although for a longer period of time. Here you'll be able to self-exclude yourself, or you can ask your support team to lock your account either temporarily, or permanently if you think you may have a bigger problem.
5. Is it worth it? A few spins here and there, and boom, your money's gone. Is online gambling actually worth it in terms of monetary value? To answer this, we'll need to take a few things into consideration. First and foremost, there's the fact that gambling is a leisure activity – something you do for fun, the same way you go to movies, visit galleries or museums, and go out to eat. You budget money for those experiences – it's exactly the same with online gambling. As long as you budget for it each month, it'll be worth it for the entertainment value alone.
Next let's look at what gambling qualifies you for in terms of rewards: bonuses! That's right – if you sign up to play at an online casino, you'll instantly qualify for a welcome bonus, and usually a very generous one at that. Once you become a regular player, there's even more to enjoy when it comes to special offers, like reload bonuses, cash back bonuses, deposit bonuses, and many more. You'll also have access to tournaments and promotions, where you can play online for the chance to win cash and prizes. What's more, most casinos run loyalty programmes too, where the more you play, the more cash back you'll receive, and the more perks you'll qualify for as well – same as VIP or MVP programmes in land-based casinos. So with all that in mind, to answer your question, YES! Gambling online is completely worth it, and then some!
6. Is it fun? This question might be a little further down your list (or maybe even not on it at all), but really, it's THE question. There's no other reason to gamble online other than to have fun, so is it actually entertaining, or not? Sure it has some competition when it comes to video games, but really, there's nothing like gambling online – and given the growing fascination with placing bets on eSports, the worlds of video gaming and casino gaming have already intersected in a hugely captivating way.
Leaving that aside however, casino gaming has been a favourite pastime of many for hundreds of years – and now with its evolution into online gaming, it's reaching a wider audience than ever. So whether you like table games or slots, parlour games or poker, there's more than enough to delight the newest beginner and the most experienced veteran. All it takes is a willingness to step out of your comfort zone, try something new, and have a little fun. Because that's what it's about at the end of the day – not complex strategies or multi-million jackpots (although those are awesome). It's about the pure pleasure of gaming, and the sheer excitement of a positive outcome. If that's what you're looking for, you'll find it in online casino gambling, in spades. Good luck!
Happy Spinning 🙂