Online slot review: Mayan Blocks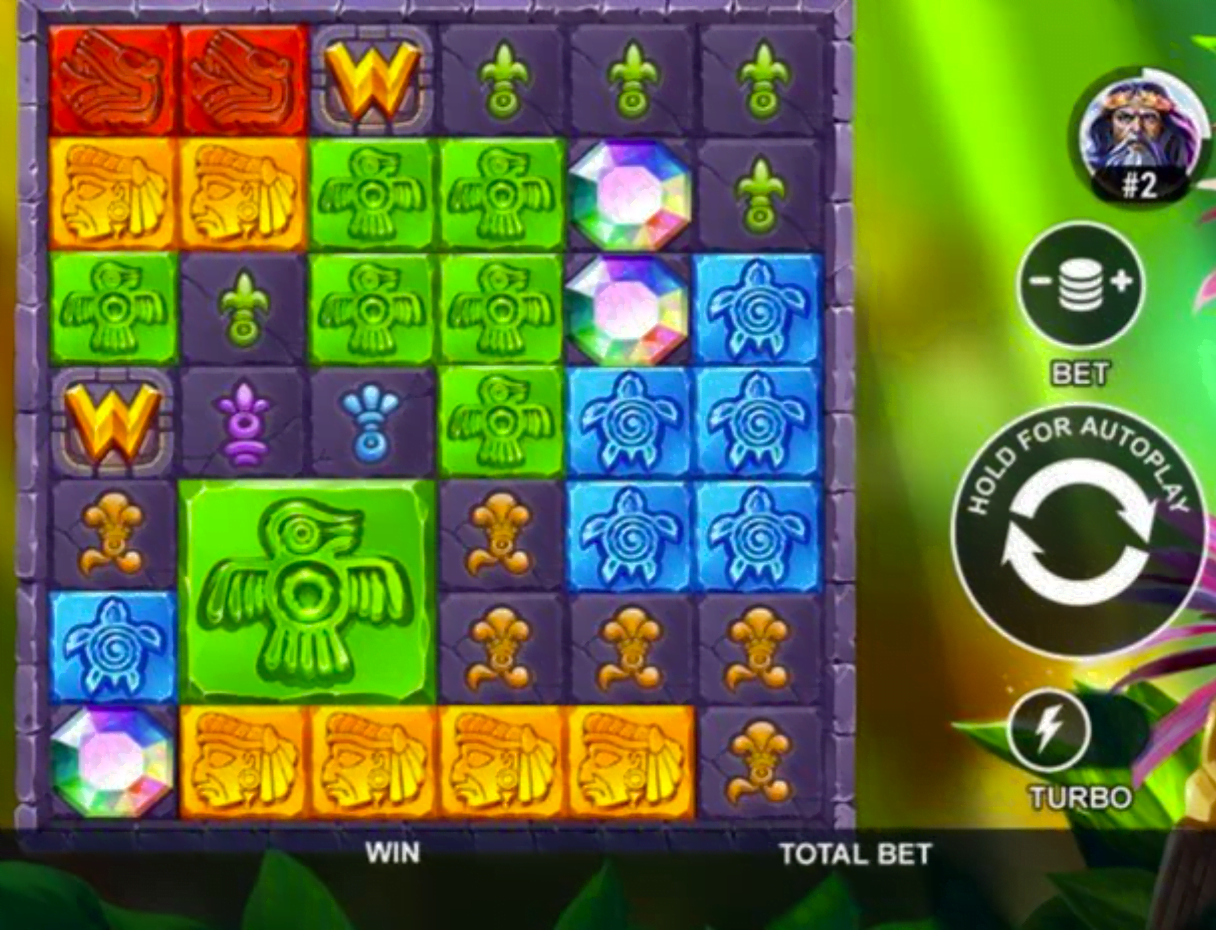 The Mayans may have predicted the end of the world in 2012, but no one could have predicted this – Mayan Blocks from Playtech, the new slot that packs a winning punch! Designed to resemble Mayan architecture and symbolism, Mayan Blocks takes you all the way back to this ancient civilisation for a modern winning spin – and if you're lucky enough to hit the big time, you'll have some huge golden treasure in your future!
Journey deep into the Mayan jungle and you'll come across a set of granite-hewn blocks – in this case, the stone blocks of the title that are all set to pay you out, if luck is on your side. Get spinning and you'll see a series of symbols on the reels, everything from birds, to turtles, to jaguars and more. Keep a lookout because this is also where you'll find top features like wilds, crystals and mega symbols too – because those ancient Mayans sure knew a thing or two about treasure!
With a cluster pay system in place, Mayan Blocks uses a 6×7 reel formation, gathering winning combinations in clusters of 5 or more. Get the right kind of cluster and you'll be looking at a thrilling payout – which could be as much as 10,000x if the stars align in your favour! First you'll need to place your bets though, which in Mayan Blocks you can do with a range from $0.10 to $500, so there's plenty of scope for every size of bankroll. Remember though, if it's that top payout you're after, you'll need to bet max to win it, so first make sure your bankroll can support that decision. We're all about exciting game play, but we're all about responsible game play too!
We've already mentioned the cluster pays feature, and if you're a slots fan, you'll be very familiar with this kind of reel system. Get a winning combo on the reels in a cluster formation, and the winning symbols will collapse, being replaced by new symbols cascading down. As long as more winning combos are being formed, more new symbols will keep cascading down, so with just one spin you could soon find yourself on a winning roll!
Of course this isn't any slot, it's Mayan Blocks, which means there's more in store for you in the way of surprises – like a 2×2 or 3×3 mega symbol, helping you create even more winning combos in a hugely exciting way! Plus if it's winning you're after (and who isn't) the scatters can help you get there too – in this case, crystal scatters that'll trigger at least 8 free spins for you as soon as you find 4 of them on the reels. Plus, keep a lookout for random wilds as well, appearing via mystery symbols towards the end of a spin. You'll never know when they're coming, and that's the fun of it all!
It's not the end of the world but it could be the beginning of something hugely exhilarating for you, and that's worth at least a spin or two, right? Take your chances with Mayan Blocks today and see what the future holds. Who knows what treasures lie in store!
Happy Spinning 🙂