Online slot review: Mr Vegas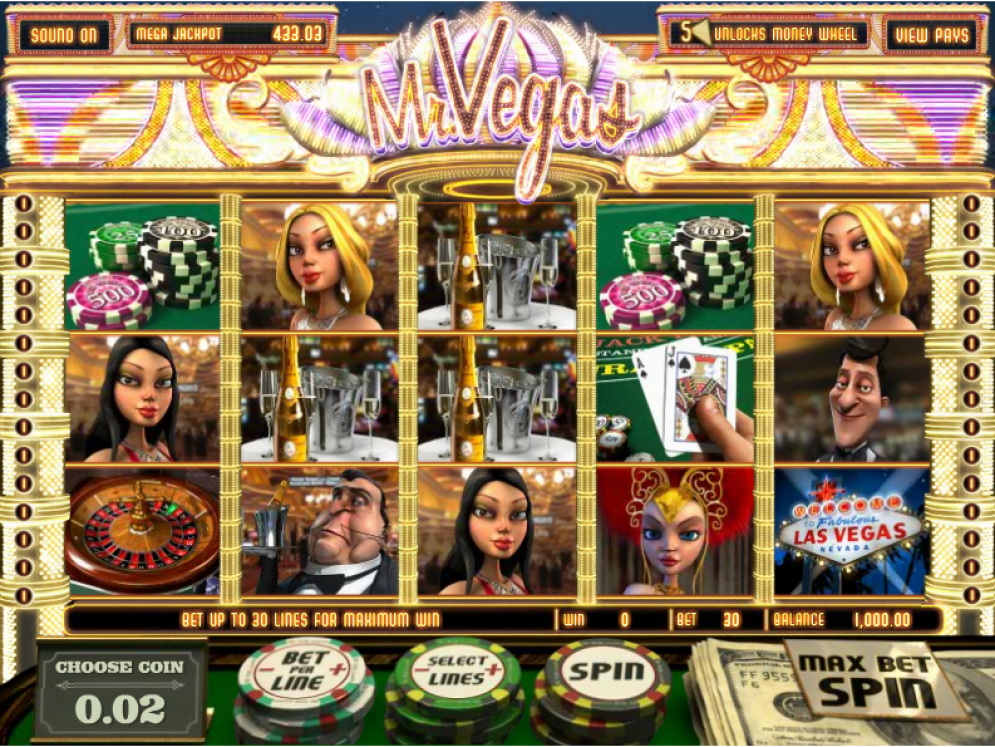 Are you looking for someone to lead you all the way to a slots jackpot? Then you're looking for Mr Vegas – not just a slot, not just a personality, but your ticket to thrill-a-minute slots excitement! Part of Betsoft's big three (including Safari Sam and SlotFather), Mr Vegas is 3D slots play at its best, with all the sights, sounds and colours of Vegas that you love, brought right to you in all their over the top glory. Is it super cheesy? Yes. Will you love it? Absolutely yes! So let's shake Mr Vegas by the hand, and find out exactly what kind of slots surprises he's got in store for you!
If you've always wanted to go to Vegas, now's your chance, as Mr Vegas will instantly transport you there in superb style. Think showgirls and fabulousness, interspersed with famous games like Blackjack, Roulette and more, all designed to put you in the mood for winning, and give you an authentic Vegas experience from start to finish.
First things first, Mr Vegas has reels of fun in store for you – 5 reels and 30 paylines to be exact, as well as a progressive jackpot for extra excitement. With up to 5 coins per payline, you'll be betting up to 150 coins on every spin, with all paylines activated. Betting ranges from between $0.02 and $1 per coin, so if you're looking to go big with a max bet, that's $150 you'll be investing with every spin. Of course if you're looking for a more affordable betting option, just choose a bet that's more within your budget, and you'll be all set.
While you won't find any wilds, multipliers or scatters on the reels, you will find plenty of free spins and bonus rounds too, which Mr Vegas himself will help to activate. Look out for him as you play, and if you find him on reels 1, 3 and 5 at the same time, he'll take you straight to the Roulette bonus round, where any number he chooses for you is almost guaranteed to be a sure-fire winner.
There's also a Money Wheel bonus to look out for as well – one that you'll trigger as soon as you hit on a winning combo with special icons in the corners of the matching symbols. Get five of these symbols and you'll get to spin the Money Wheel for the chance to win amazing prizes like free spins, credits, bonus rounds, and maybe even a progressive jackpot too!
Speaking of free spins, you'll be able to collect these by landing the dice on either the left or right of Mr Vegas on reels 1, 2 and 3. Every dot that shows up on the dice lands you a free spin, so the more you roll, the more free spins you'll play – and the more you could win with a 2x multiplier added too!
Finally, there's the slots bonus to look forward to – one that you'll activate by finding three or more one-armed bandit symbols on the reels. In this round you'll have free spins to play in a separate slot machine – your chance to win even more for your money!
It's all flash and sparkle and big winnings too, and it's all yours to look forward to with Mr Vegas. So make the world's most electrifying city your playground, and let Mr Vegas show you a winning good time today!
Happy Spinning 🙂