Panda Planet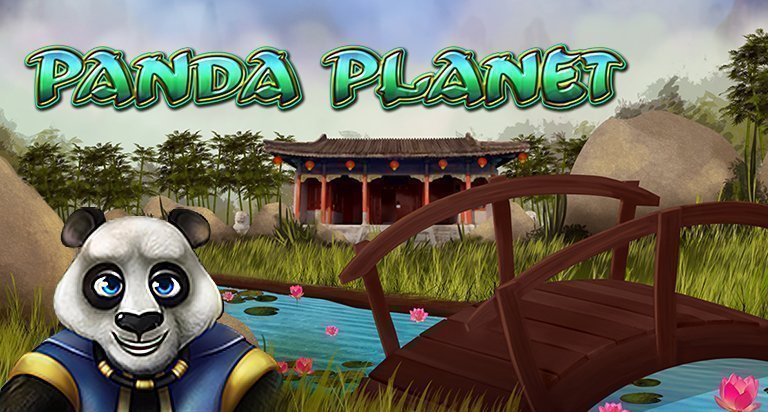 Pandas – they're cute, they're cuddly, and if you're playing online slots with Arrow's Edge, they're your ticket to big winnings too! Join in the animal adventures with Panda Planet, and you could soon afford to eat a lot more than bamboo, thanks to the big ticket jackpots up for grabs!
Place your bets on this 5-reel slot, and you'll have an unbelievable 1 024 ways to win at your fingertips. What's more, you'll be able to find inner peace and outer winnings with the Yin Yang wilds that can trigger one of three exhilarating bonus games for you. Add to that two thrilling progressive jackpots, and you've got non-stop action to look forward to, complete with pandas for extra cute factor!
So what exactly can the wilds do for you? Firstly they can grow, making more winnings for you as they do so. Find a Yin Yang wild on the reels, and it can grow by one, either horizontally or vertically, or become a whole square covering four positions in total. Obviously as the wild is able to complete winning combinations, the more it grows, the more you could make with every spin!
Next, there's the Power Panda round that relies on exact positioning of the Yin Yang. Spin the slot and land a wild in any of the four corners of the reels, and the wild will instantly become sticky for five whole spins, staying in place to ensure as many winning combinations for you as possible. Even better, land a second wild in one of the other corners during your sticky spins round, and you'll trigger the third wild bonus game – the Colossal Wheel!
What's the Colossal Wheel? Only the best way to earn free bonus money, that's what! Trigger it by landing two wilds in two corners at the same time, or during the Power Panda round (as previously mentioned), and the middle three reels will instantly form one huge reel with a 3×3 symbol formation. The point of the Colossal Wheel – to give you free spins – and the more Yin Yangs you've found to trigger the game, the more free spins you'll receive. If you found two wilds, you'll receive three free spins, three wilds means five free spins, and the maximum of four wilds in each of the corners will net you a whopping ten free spins! Thanks to the oversized reel in the centre with the 3×3 formation (same as Power Panda), you'll have more opportunities than ever to hit winning combinations – and if you think you can earn more, you'll have the chance to replay your bonus game at the end of the round for the chance to improve your winning total!
Finally there are the progressive jackpots to look forward to, both of which could trigger randomly at any time. Look out for the Cash Grab Jackpot that pays out when it hits a winning range of between $2 000 and $5 000, and the Super Slots Jackpot that pay outs when it gets to between $40 000 and $45 000! Plus with a top payout of 400x, if you can afford to bet max, you'll reap the winning rewards if you land the ultimate combo, which means life-changing winning potential. So what are you waiting for?
Join in the jackpot hunt on Panda Planet and start spinning the reels to fame and fortune today!
Happy Spinning 🙂