Pumpkin Smash!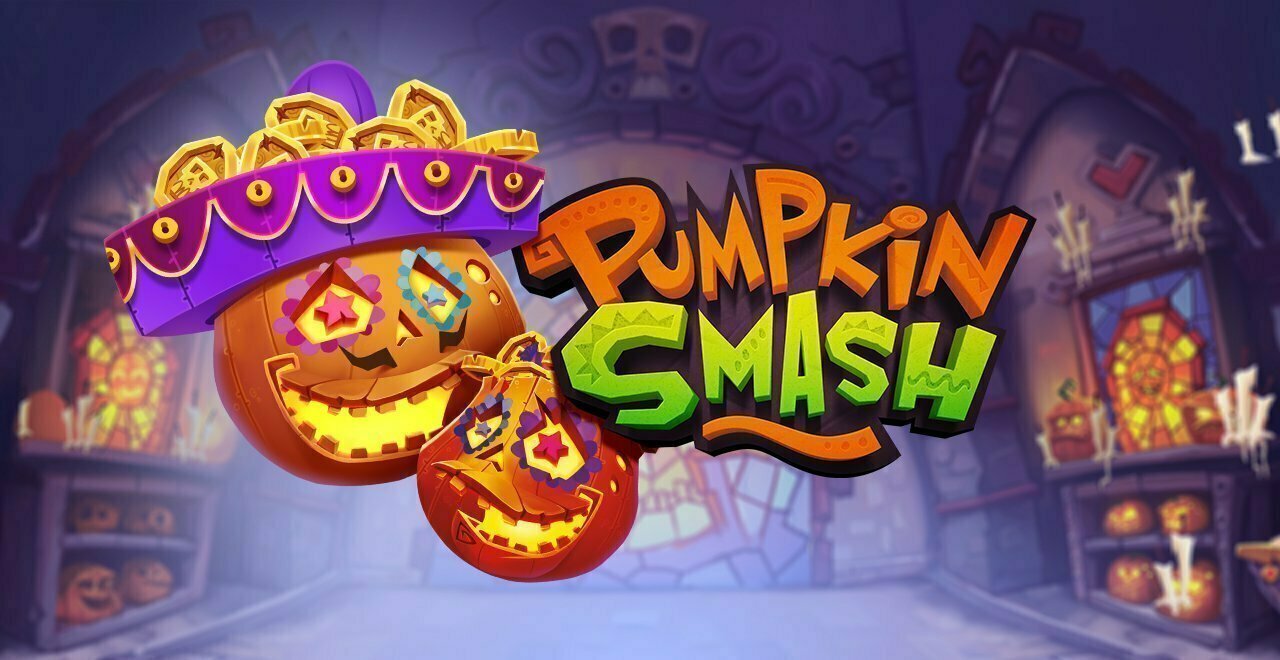 We know Halloween is over but I couldn't help but start playing Pumpkin Smash the other night and I thought you guys might really like it! This is a Mexican 'Day of the Dead' themed slot powered by Yggdrasil Gaming with 5-reels and 20-paylines. It has a really funny introduction, like a small movie if you will. You will want to watch it 🙂
The only thing with Pumpkin Smash is the wilds cannot make their own winning combos…. Although it will substitute for any symbol in the game. When you spot carved pumpkins of all sorts, this is the bonus symbol! When you land on 2 or more of them, you activate the Pumpkin Smash bonus feature. How this works is, for every bonus symbol on the reels, you get 1 pumpkin. Every smashed pumpkin will give you between 2 and 20 prizes. I found that the bigger the pumpkin, the more prizes it had in it although this is not down to a science.
You can look forward to prizes in the pumpkins such as free spins, extra free spins, multiplier and even coins! If you get free spins or extra free spins, you will have the ability to win 1, 2, 3, 4, 5, 6, 7, 8, 12, 14, 16 or 32 free spins and when you land on 3 or more pumpkins, you will be guaranteed to win free spins. Our multipliers can give you between x2 and x7 on just one symbol and you can use these during the free spins as well.
Happy Spinning 🙂