Reel Gambler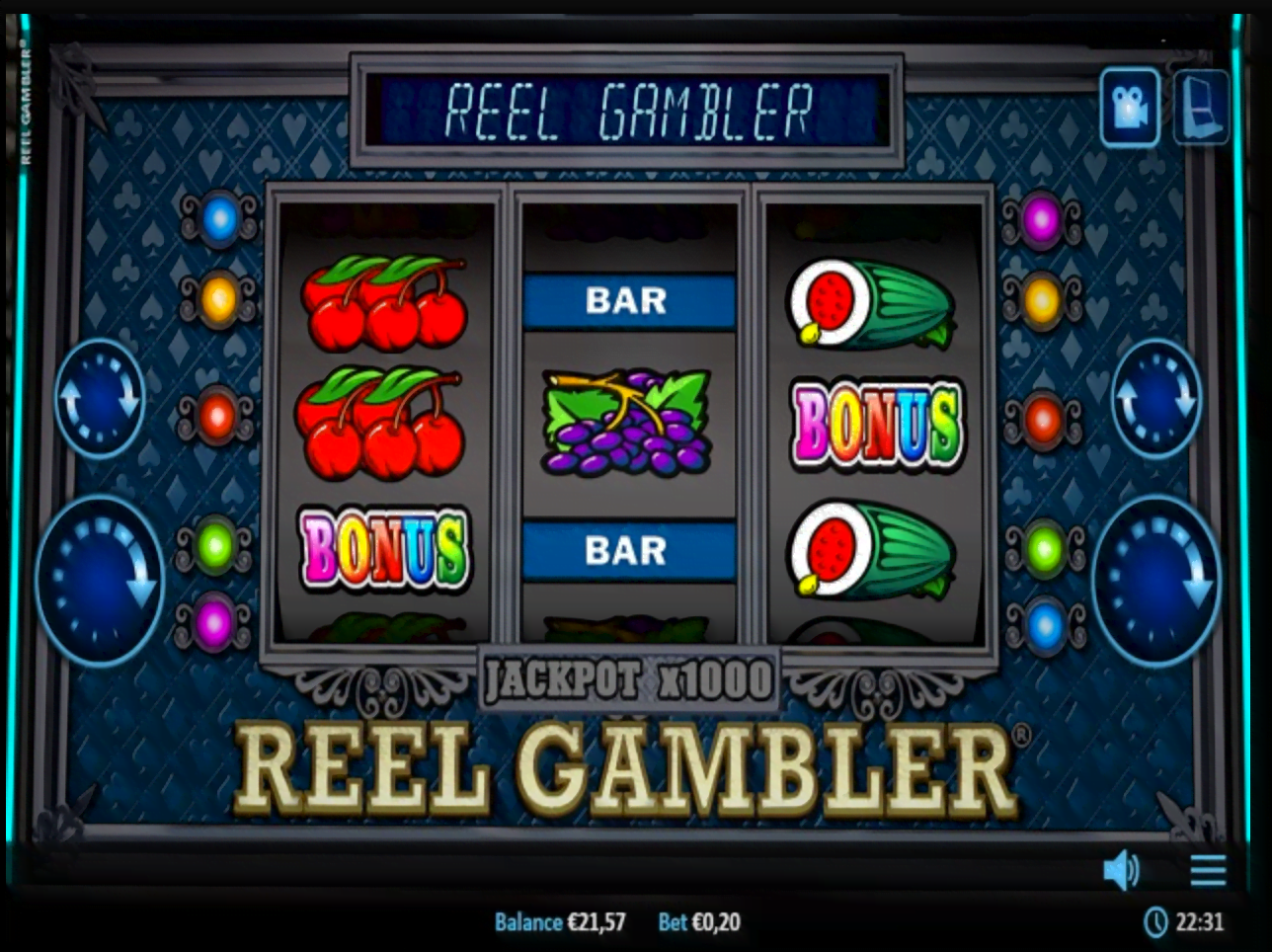 You might be a real gambler but are you a Reel Gambler? Probably not quite yet as this new slot game only launched in February 2019 – which means now it's time for you to get on board!
Developed by Realistic Games, Reel Gambler hearkens back to the time of traditional slot machines, with simple, classic graphics and a clean, minimalist design. Don't make the mistake of thinking it's a run-of-the-mill slot though, because while Reel Gambler might be an old-style game, it's got enough modern bonus features to keep you engaged and enthralled from your first bet to your last!
Old school is cool
Choose Reel Gambler from your online casino's suite of slots games, and you'll instantly feel at home with its collection of symbols – everything from time-honoured cherries, oranges and melons to the familiar Bar logo itself. Because if it ain't broke, don't fix it!
The game's layout is equally as recognizable, with a 3×3 setup and 5 paylines to hit, but don't worry, you'll be anything but bored – the game's seven bonus features and $40 000 jackpot will keep you on the edge of your seat at all times!
As with many similar slot machines, Reel Gambler has a betting range attractive to players of all bankroll sizes, with minimum bets starting at $0.20, and going all the way up to $200. An RTP of 95.40% put its firmly in the same space as other classic slots, with low volatility and an attractive max jackpot payout of 200x your original bet.
While the game doesn't make use of the popular wild symbol, as many other slots games do, what it lacks in symbols it makes up for in bonuses, with a full seven games being available for play. To trigger the bonus feature, simply get three bonus symbols on the same line, and you'll be randomly assigned one of the following action-packed games:
Win Series – a collection of winning spins, one after the other.
Stop a Fruit – the slot will randomly pick a specific fruit symbol for you, then give you a winning spin featuring that fruit.
Spin a Win – again you'll be given one free spin, this time with a guaranteed win assigned.
Full House – you'll receive a single free spin, which will feature the same symbol on every position when the reels come to a stop.
Red Repeater – here you'll have a chance to choose cards from a selection presented to you. Every red card you choose will give you a win, however once you choose a black card, the game will be over.
Back to Black – the opposite of Red Repeater, Back to Black will give you a win for every black card you find, with the bonus round ending as soon as you choose a red card.
Multiplier – get a win with this bonus game and you'll have a random multiplier applied, giving you up to 10x your original bet.
As you can see, there are reels to be spun and real winnings to be had, all with Reel Gambler. Try this one out at a casino near you today, and start getting in on all the jackpot action you can handle!
Happy Spinning 🙂