Relaunch activated!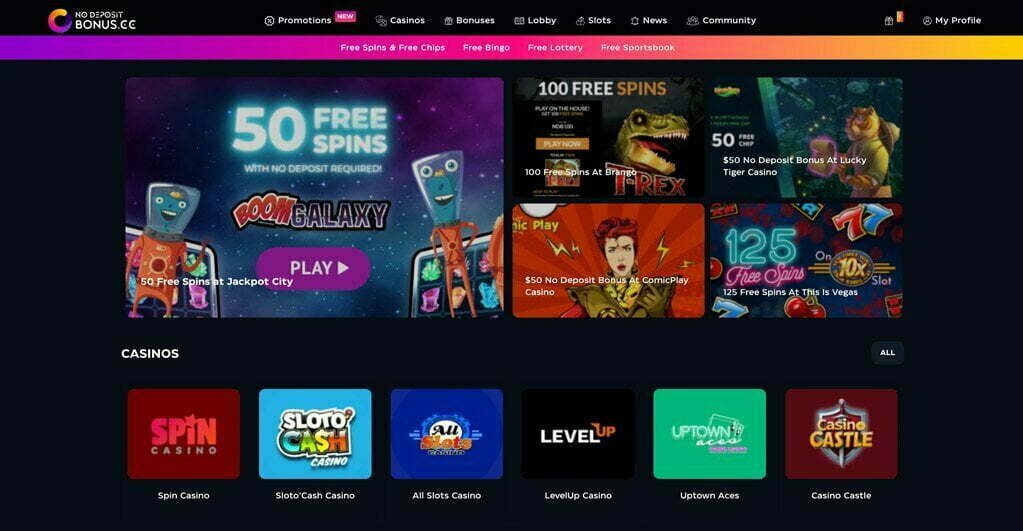 Relaunch activated! Nodepositbonus.cc has a new look and feel to it. We are proud to announce the relaunch of our website nodepositbonus.cc. We have been working hard to redesign our entire website. To create a more user-friendly experience. The new design creates a much more modern look. It's much more mobile-friendly. We feel this showcases our no deposit bonuses in a much better light. And, this means it's easier for you to scroll through your faves.
A huge goal of ours was to ensure the mobile-friendly feature was across all platforms. Whether you're on an iPhone, Blackberry or Android, you'll get the same crisp user experience. We have also improved the content for you. Carefully curated for the ultimate user experience. This relaunch is like no other.
Did we mention this site is geo-targeted? That's right. You don't have to fuss over manually searching for site's you know will allow your country. All of the brands that accept your country will automatically pop-up for you.
Hurry up and check it out!
Of course we have some similarities to the site's original look. It's still filled with exclusive no deposit bonuses. You can still search by country and casino name. There will still be tabs for free chips, free spins and freerolls. You can even search through slot no deposit bonuses vs bingo.
We've really taken our forum and blog experience to the next level. This relaunch has a more interactive feel to it. We have designed a website that creates a bigger and more tight-knit community. Did we mention the site will run a little faster too? This certainly helps when you're having one of those off-internet days.
Blogs, Forums and more.
We encourage you to check out relaunch blogs and forum section. Leave us a comment. Create a new forum topic. Engage with other users. Get the full experience! To celebrate the new launch we have a very exclusive offer for you to redeem. But hurry, it's a limited-time only promotion. If you would like to take advantage of this free spin offer, sign up here. This is running until 31/08/22 and let us know what you think!