Relax Gaming's Dream Drop Awards €1.8M Jackpot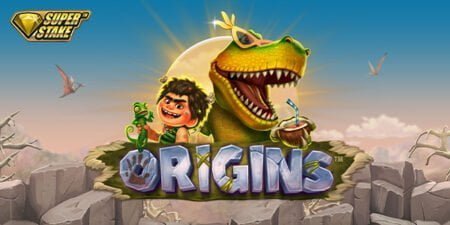 It's been a while since we checked in on the world of online gambling and casinos. And plenty of  exciting news has happened in that time. Let's take a look at what's been making the latest headlines!
Mega Jackpot Fallout makes a mega €1.8 millionaire!
Relax Gaming has been in the news more than once lately for its amazing winning streak. And recently history repeated itself once again with yet another big winner claiming a top jackpot! That's exciting news.
First we brought you the news that Relax Gaming's Dream Drop mechanism had paid out a Mega Jackpot of €997,779.17 within just six weeks of its release. Then a few short months later, we let you know that the Mega Jackpot had struck again. This time to the tune of €1,457,820.74. Clearly some exciting news. The Mega Jackpot still had more in store for players in 2022. Because now it's ended the year with its biggest payout so far. An unbelievable €1,886,174.63!
Your latest casino headlines
The fifth Mega Jackpot Dream Drop winner so far. The lucky player placed their bets on Snake Arena Dream Drop at the Netherlands' Play North Kasino brand. And now they're celebrating all the way to the bank with an amazing €1.8 million win! Exciting news if you ask us. If this recent winning streak tells us anything, it's that we need to be playing a slot with the Dream Drop mechanism, and fast.
As you may know by now, the Dream Drop mechanism is one that makes five linked progressive global jackpots available to players. The Rapid, Midi, Maxi, Major and Mega jackpots. With this latest win included, that makes five Mega Jackpot winners so far for 2022. With a million wins across all categories in total, including 53 Major Jackpot winners as well. This is some exciting news.
We don't have a lot of New Year's resolutions planned yet. But we know what's going right to the top of our list. Play a Dream Drop title! Who knows what fame and fortune 2023 could hold?!
Stakelogic goes prehistoric with Origins
If you're looking for exciting news and a slot that goes back to basics, then get ready for Origins from Stakelogic. A slot that'll take you back all the way in time to the era of dinosaurs and cave people!
Of course to put a different spin on winning. Origins is a slot that doesn't take itself too seriously. So you won't need to be making fire or fighting off errant T-Rexes. Instead you'll have 243 ways to play for the top jackpot. With an RTP of 96% and bonus features like wilds, scatters, free spins, super stake and super hold helping you along! Exciting news all around.
Commenting on the new slot release, Stakelogic CCO Olga Bajela was enthusiastic about its potential: "Origins takes players back in time to the dawn of man where terrifying beasts. And big wins roam across the reels in this visually striking, heavily animated video slot.
"The bold visuals are combined with even bolder gameplay that includes a Super Hold feature, Free Spins, Multipliers and our ground-breaking Super Stake. This is a slot that roars with action and big win potential. And we can wait to see players journey back in time with Origins."
So if it's a prehistoric adventure you're after, go in search of winnings with Origin today!