Rule the reels with Cleopatra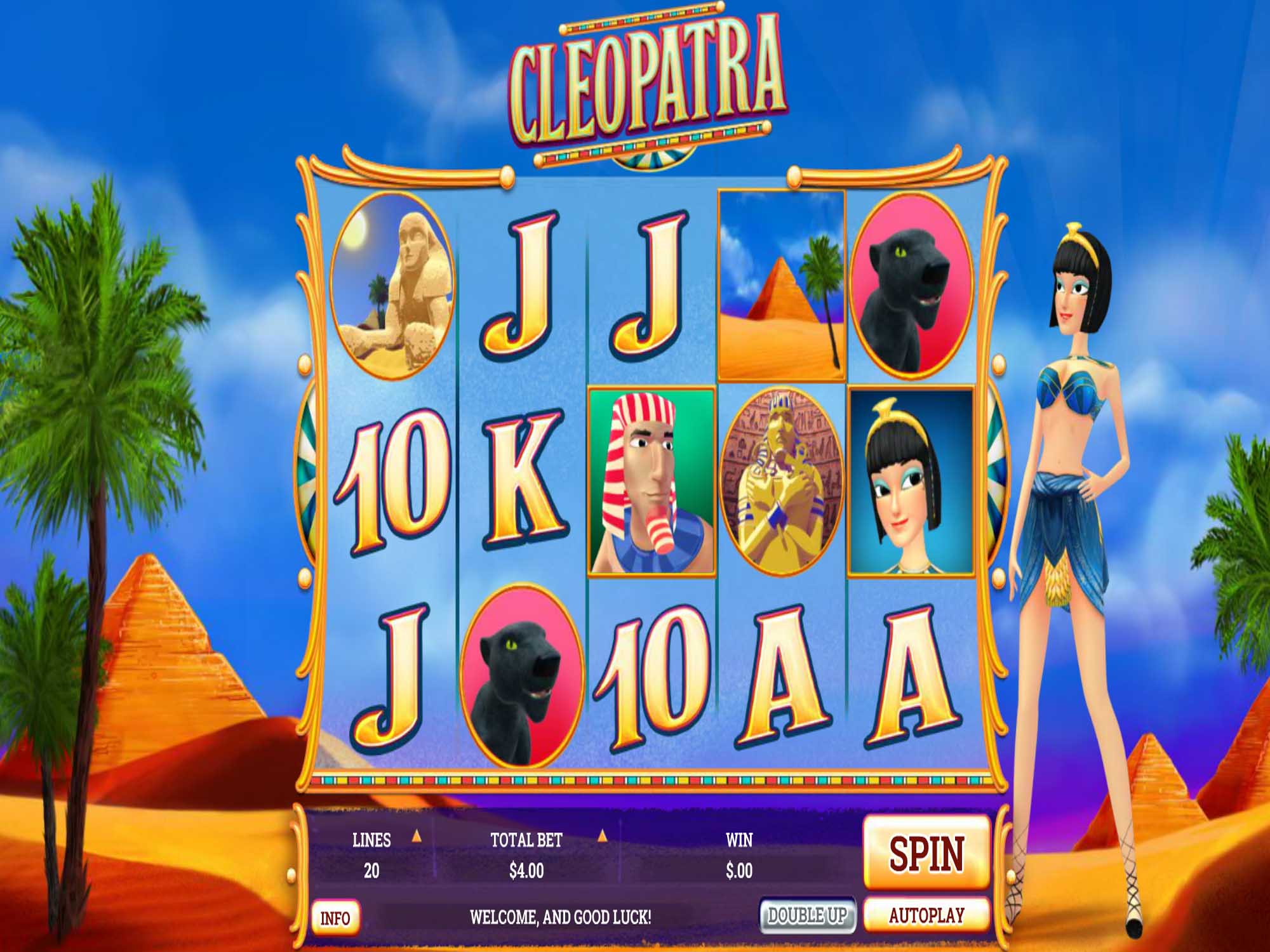 If you've ever wanted to be ruler of the Nile, now's your chance – with the glittering Cleopatra slot from Arrow's Edge. Named for arguably the most famous queen in ancient Egyptian history, Cleopatra delivers up mystery, intrigue, and your favourite Egyptian icons – everything from mummies and panthers to the Sphinx and Pharaohs too. Not to mention bonus rounds and winnings fit for a queen!
To get you on your way to untold treasure, first you'll need to choose how many paylines you'd like to activate, as well as the size of your bet. You'll be able to select any of the 20 paylines to play, and place bets from $0.01 and $12.00 per payline. All winning combos pay from left to right, and there's a random progressive jackpot that could trigger at any time for even more winnings, so keep an eye out!
We mentioned bonus rounds and we weren't kidding, you'll be glad to know. First there's the Pyramid bonus round, one that'll trigger as soon as a Pyramid symbol appears anywhere, on any active payline. As soon as it does, you'll be able to reveal either prizes or a snake, simply by choosing different spaces on the pyramid. Carry on choosing prizes until you find a snake, and the game ends. There are seven levels in total to move through, and fewer spaces to choose from the higher up in the game you move, so keep your wits about you! Legend has it that pyramids were the ancient burial tombs of the Pharaohs, filled with all their earthly treasure – will you be able to successfully explore them and find the fame and fortune you seek? Only time will tell!
If you're feeling lucky after any particular win, you can play the second bonus game that Cleopatra has to offer, and double your winnings with the Double Up feature. Choose whether a coin will land on either the mummy side or the Cleopatra side, and if you choose correctly, you can keep going till you're done. Choose incorrectly, however, and the bonus round will be over, taking your winnings with you.
Remember, there's also the random progressive that could trigger at any time as well, regardless of how many paylines you have activated, or the size of your bet. So keep playing, keep spinning, and keep looking out for those epic Egyptian winnings!
Happy Spinning 🙂