Sapphire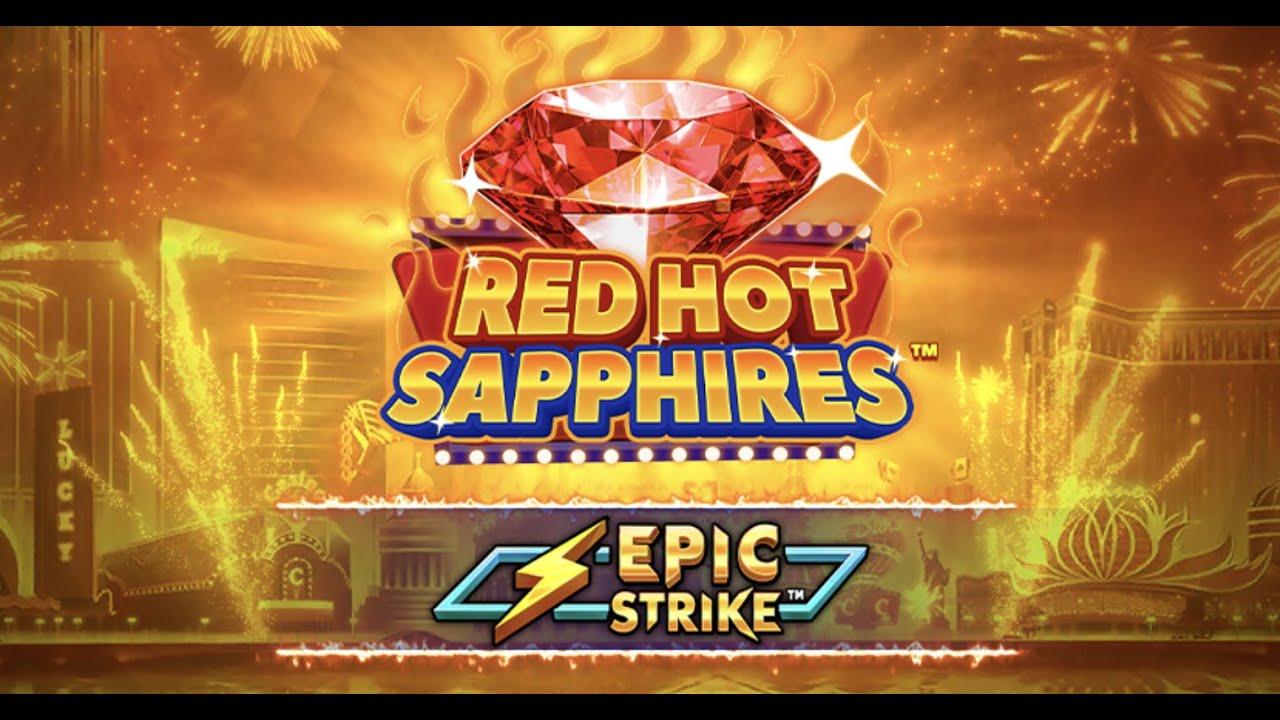 Sapphire. Red Hot Sapphire. Another collaboration between Infinity Dragon Studios and Games Global. Red Hot Sapphires is an all-new slot with a classic twist, and one that's set to bring fiery winnings your way!
We love ourselves a retro fruit slot, and that's exactly the look that Red Hot Sapphire is serving, bringing symbols like lemons, cherries, dice, dollar signs, bars and 7s front and centre on the reels. It's got all the glitz and glam of Las Vegas, and all the excitement too. We hope you're ready for it!
Playing out over a 5×3 game area with 10 paylines, Red Hot Sapphire is a high volatility slot with a generous RTP of 96.24%. And fun-filled extras ranging from epic strike scatters to free spins and a bank'em wild frame mechanic too. Not to mention the reason that you'll want to play in the first place. The blazing jackpot of 6,000x your original bet!
Enjoy sizzling winnings with Red Hot Sapphire
With a potential top prize of $300,000, what would you expect to pay per spin? Don't worry, it's actually more affordable than you'd think. With minimum bets starting at $0.10 and max bets topping out at $50 per spin. So you can either choose to play all smaller bets or all bigger bets. Or cover yourself with a combination of both. It's your choice and your bankroll, just remember to play responsibly and keep your bank account in mind at all times.
Once you've got the reels rolling, it's time to get fired up with Red Hot Sapphire! For starters there's the epic strike ladder. One of the game's main bonus features. Get between 5 and 9 wild symbols or epic strike symbols on the reels at the same time. And you could be paid out as much as 500x your original bet.
Are you ready to win big?
There are also the bank'em wild frames to consider too in Red Hot Sapphire. A mechanic that comes into effect with every 10 spins. Play 9 spins in a row try to collect as many bank'em wild frames as you can. Which you can do whenever an epic strike symbol lands. When you have 9 regular spins, you will get a 10th spin where all your bank'em wild frames will transform into wilds. Giving you huge winning potential depending on how many you've found. What's more, any scatters that land in the frames during your 9 spins will increase your multipliers. Up to a maximum of 10x. Once you have your 10th spin, your multipliers will apply to your winnings, you'll collect your payout. The game area will reset and the cycle will begin all over again.
Finally there are also the free spins to look forward to as well in Red Hot Sapphire. A feature that will trigger as soon as you get a free spins logo on reels 1, 3 and 5 simultaneously. As soon as you do, the free spins round will trigger and you'll have 10 free spins for yourself. You'll also have 4 bank'em wilds lying randomly on the reels. Giving you frames that will then be transformed into wilds during each round too.
More excitement, more adrenaline and more entertainment with every spin. That's the world of Red Hot Sapphire. Enter it today and your account could soon be ablaze with winnings!