Secret Admirer, Got One?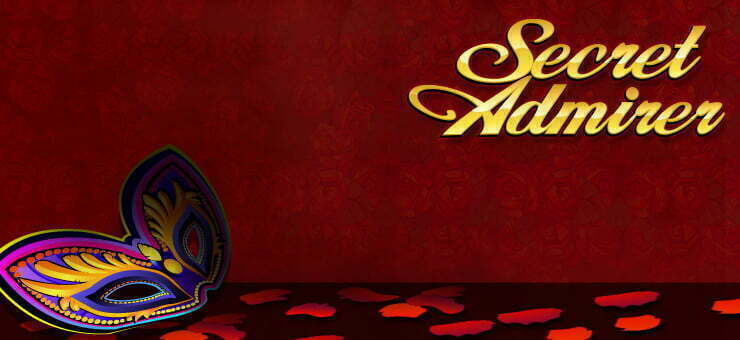 As V-Day approaches rapidly, let's chat about Microgaming's Secret Admirer slot. Now I will forewarn you, this is a classic slot which means, 5 reels and only 9 paylines. For everyone who likes a more complex slot, this may not be the one for you. You'll have to find your secret admirer elsewhere 😛 Now, for those of you who aren't so fond of romance, you might have to suck it up just for the slots amazing payouts and additional gameplay elements such as free spins and wilds.
What we like most about this slot is, you only need 2 diamond rings side by side to get 3 free spins. Very easy to make this happen and this will keep you spinning for hours on end. Your goal will be to get as many scatters as you can on the screen. If you end up with 4 or 5 scatters, you can win 20-50x your wager! Now we're talking.
Lastly, if you only started with 3 or 4 scatters and you make it to 5 with 3 extra spins, you get a minimum of 150x your wager and more likely 200x! Thinking about checking it out? I know we are!
Happy Spinning 🙂