Sushi Slot!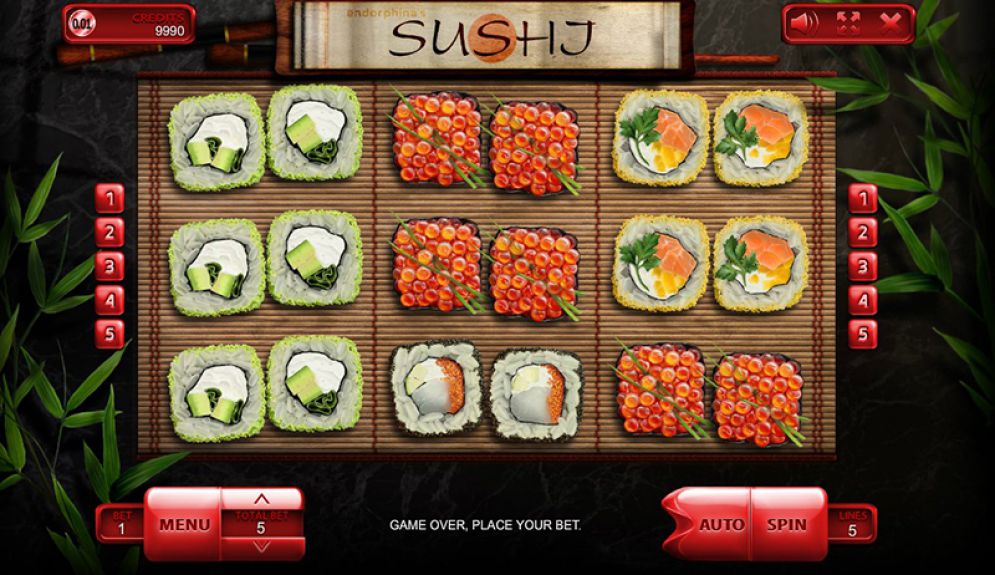 For all you sushi lovers out there, this is your slot! Endorphina has a sushi-themed slot with all of the salmon and tuna rolls you can dream of. With 5 reels and 5 paylines, it has more of a simple theme paired with an air of elegance. I have to warn you, do not play this if you're hungry 😛
Aside from the amazing and delicious looking bonus symbols, this sushi slot has a "Take Risk' feature, also known as the Gamble Feature. Your dealer will show you cards and you will choose 4 face down. If you choose a card that is higher than the dealers, your winnings are increased. If you choose one that is lower, your total amount is lost and your feature is done. You have the option to leave the feature and collecting all of your winnings at once when you click on the "Take Win" button 🙂
Lastly, when you land on 3 scatters, you win 20 free spins! Keep your eyes peeled for a Wasabi Shoga wild symbol which will give you a better shot at winning the big bucks.
Happy Spinning 🙂