Tequila. More of the Most Expensive.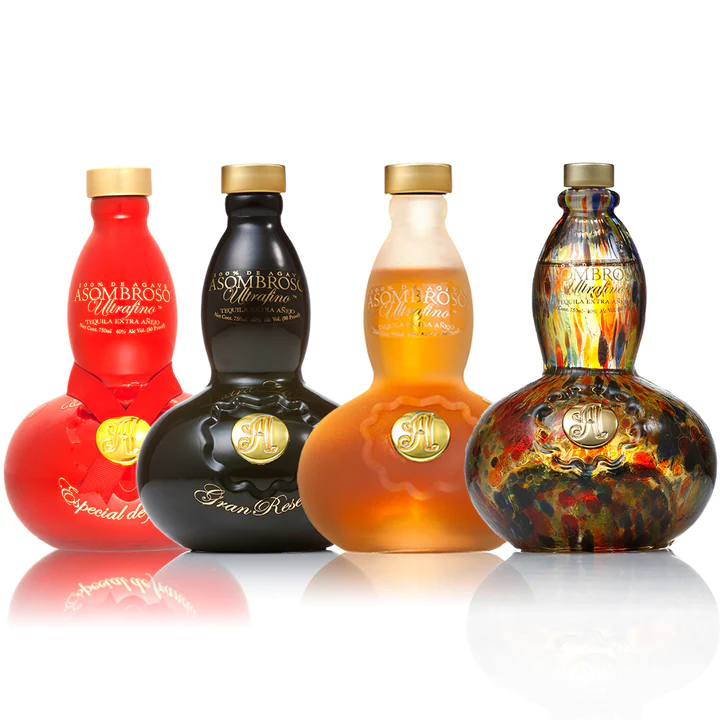 Tequila. Who doesn't love it? We're here to show you more of the most expensive in the world.
Once you've had a taste of the most expensive tequila in the world, there's no going back. Particularly if you're looking for a way to spend your casino winnings and have a little fun at the same time. Take a look at more of the world's most luxurious tequila brands and start making space in your liquor cabinet today!
1. Asombroso Ultra Añejo 11 Years Old Tequila – $2,300
If you're a tequila drinker, you'll know that there are a total of five tequila classifications. Including blanco, joven, reposado, añejo, and extra añejo. There always has to be an exception to the rule though. And that's exactly what Asombroso Ultra Añejo 11 Years Old Tequila is. A tequila that classifies itself as going beyond extra añejo to ultra añejo. Which is a confidence we can get behind.
Why the new term? Because this is a tequila that's aged for 11 years (it's right there in the name) in French oak casks, similar to that of a refined cognac. So it makes sense that it would go beyond the ordinary varieties. All the way through to the extraordinary and beyond. Created by master distiller Ricardo Gamarra, the tequila is 100% blue agave with sweet hints of butterscotch and caramel. And a smooth oak flavour. Ideal for slow enjoyment and savouring. What's more, with its hand-blown glass decanter, it's as good to look at as it is to sample. So while it may be a little heavy on the pocket, it's worth every last cent. Ultra indeed!
2. Barrique de Ponciano Porfidio Tequila Añejo Tequila – $2,000+
That's as rare as it is extravagant, why not try a bottle of Barrique de Ponciano Porfidio Tequila Añejo Tequila? With only 3,000 ever created between 1998 and 2001. It's a unique blend and a singular find. If you're lucky enough to come across a bottle, that is. Crafted from 100% pure agave, its mellow, oaky notes are a direct result of its 10-year aging process in French oak barrels. And of course the bottle is enclosed in is just as sublime. Handcrafted in glass and featuring lettering in real 21-karat gold. Exquisite on the outside and on the inside too. No wonder it commands a price tag of $2,000. We'll cheers to that!
3. 1800 Colección Reserva Extra Añejo Tequila – Price: $1,800
No run-of-the-mill traditional bottles here. That's because Tequila 1800 regularly commissions different artists to lend their creativity and style to its Colección Reserva line. Making each version a unique masterpiece. For its latest edition, the American artist Gary Baseman was brought on board. Transforming the tequila bottle into a captivating mermaid. With the siren of the seas wrapped around the decanter itself. Known as the "Sirena de Deseo" or the "Mermaid of Desire". The Tequila 1800 Colección Reserva Extra Añejo Tequila is limited to only 100 bottles per edition. Making each one a highly desirable, and highly expensive item as well.
If you're ready to try some of the world's most expensive tequilas for yourself, you might want to try for a casino jackpot first.  Unless you've got a few thousand dollars lying around the house already (which we definitely don't). See what Lady Luck has in store for you, and you could soon be toasting to your success with a glass of Mexico's finest. Good luck!