The best online casino payment methods for 2022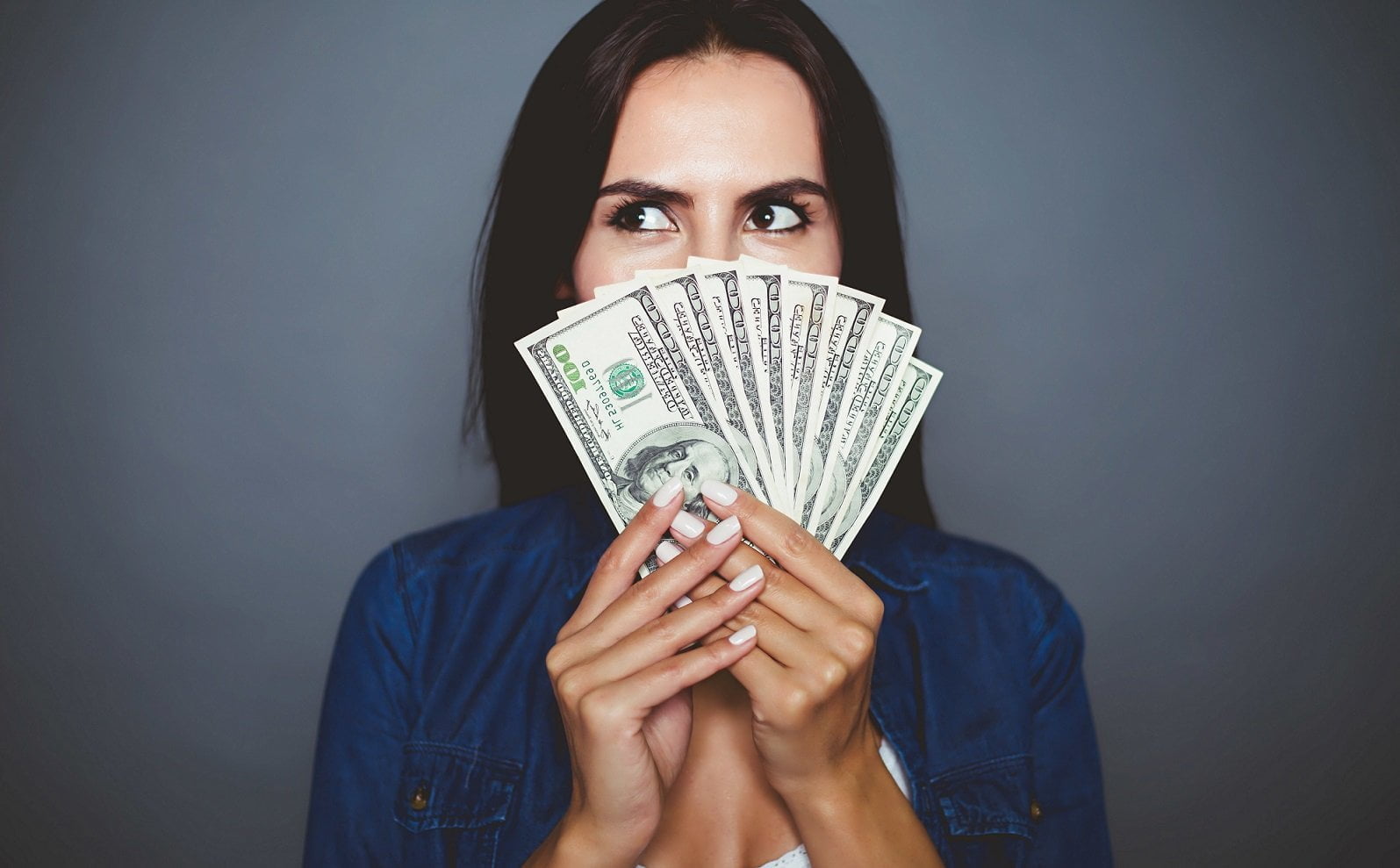 It's a new year and if you're on the lookout for a new casino and a new way to play, you might be wanting a new way to pay as well. So which are the most popular online casino payment methods right now, and what does 2022 have in store for us when it comes to deposits and withdrawals? Let's take a look.
Making an online casino deposit
As far as depositing funds into your online casino account goes, it doesn't look like much has changed. Once you've signed up with a new casino and registered your personal information, you'll be asked to complete a series of 'Know Your Customer' (KYC) checks for security and verification purposes. Usually this simply takes the form of confirming your email address and submitting various ID and proof of address documents.
Once you've been verified, you'll be able to choose from the various payment options available, enter the amount of money you'd like to deposit, confirm your transaction, and, depending on processing times, your funds should reflect in your account anywhere from 10 minutes to 48 hours. Quick, easy, and stress-free – everything we're about in 2022!
Making an online casino withdrawal
The same goes for online casino withdrawals – pretty much business as usual here too. While different withdrawal methods have different procedures and different processing times as well, usually all you need to do to request a withdrawal is select your payment method from within the casino cashier, enter the amount you'd like to withdraw, and confirm your transaction.
Some withdrawal methods may require you to submit certain documentation in order to confirm your identity and pass their fraud checks. Also bear in mind that if the deposit option you selected allows withdrawals as well, most casinos prefer you to use the same payment mechanism for both. Once your funds have been released, usually anywhere from 24 to 72 hours, they're yours to use at your discretion.
Bear in mind that whether you're making a deposit or requesting a withdrawal, certain fees or limits may apply. Your casino or your payment provider (or both) may charge you a processing fee, and there may be minimum and/or maximum limits placed on the amount you're able to deposit and withdraw. Make sure you're aware of these so that you can manage both your expectations and your bankroll efficiently.
Choosing an online casino payment mechanism
When it comes to choosing an online casino deposit or withdrawal method, the sheer volume of options available can make your selection tricky. So how do you decide which one to go for? It's simple – by finding the one that's most convenient, and cost-effective for you.
1. Bank cards. They're quick, they're easy, and they're still one of the most convenient ways to pay and play. They're credit and debit cards of course, and if you already have one in your wallet, you've got an instant payment solution on hand.
While some banks and countries (such as the UK) prohibit the use of credit cards for online casino banking, Visa and MasterCard are still accepted at most reputable online casinos. And even if you're not able to use your credit card, a recognised debit card such as Visa Electron or Maestro will still allow you to deposit funds into your casino account. Simply enter your card details, choose the amount of money you'd like to deposit, and confirm your transaction. As long as you have the available funds in your account, or the available credit, your deposit will be approved in minutes, and you'll be free to play and enjoy! Proving that the old ways are still some of the best ways.
2. E-wallets. Don't want to use your credit or debit card for online casino transactions? Then an e-wallet is the way to go. Operating as third party payment providers, e-wallets allow you to make simple, speedy, safe online casino deposits, with no need to ever exchange personal or financial details online. What's more, thanks to their stringent levels of security and fast turnaround times, the convenience and peace of mind they offer is ideal for online casino players – which is why they're still as popular in 2022 as they were when they were first launched in the late 1990s. Try NETeller or Skrill if you're looking for a popular, reputable e-wallet provider, and enjoy seamless deposits and instant, stress-free transactions.
3. Prepaid cards. If the safety of your money is a concern, prepaid cards allow you to go one step further by not requiring you to transact from any type of bank or electronic account at all. What's more, using a prepaid card with the funds already loaded allows you to budget for your casino spend effectively, without going into any credit.
It's for this reason that payment options like Paysafecard exist – a deposit method that works as a voucher, with a unique 16-digit code that can be used to make online casino deposits. Simply purchase your Paysafecard either online or through the dedicated app, visit your casino cashier and enter the amount of money you want to deposit, then use your code for verification. What's more, you won't need to deposit the full amount on your card if you don't want to – the amount loaded onto your card can be split between multiple deposits, for added flexibility. It's added control and added convenience too, all with one prepaid card.
4. Cryptocurrency. It's still as popular as it ever was, and it's still a valid payment mechanism at most online casinos, so if you're big into Bitcoin, Ethereum, Litecoin or more, you've got a viable way to pay for your casino purchases. Thanks to its strict confidentiality, security and affordability, cryptocurrency is in fact becoming an online payment mechanism of choice, particularly for those who already have cryptocurrency accounts open, and are familiar with virtual currency transactions.
Even if you're new to the idea though, you'll still find cryptocurrency transactions as easy as traditional ones. Simply make your casino deposit directly from your crypto account, and your transaction will instantly be verified, and recorded in the blockchain too, with none of your personal details documented. In this way, your crypto deposits are completely secure and anonymous, giving you an extra level of online safety and reassurance against any kind of hacking or identity theft. It might be a relatively new way to pay, but it's every bit as reliable as other tried and trusted options – so if you're looking to take your casino payments to the next level, crypto might just be the solution you're after.
5. Bank transfers. If you're someone who likes things as uncomplicated as possible, a plain old bank transfer could be just what you need. There's no need to sign up with an e-wallet, and no need to buy a prepaid card or try to understand the world of cryptocurrency. And while you'll still be using your own funds as you would with a debit card, there's no need to input any card numbers. Just make a deposit from your bank account to your casino account, and you'll be done in an instant.
Of course, there are pros and cons to every type of payment mechanism, and the same goes for bank transfers. While it's certainly easy enough to make a transaction, your ability to play online could be hampered by long processing times – the funds from wire transfers usually take 3-5 days to process, for example. In addition, not all banks will agree to process funds allocated for online gambling, which could present a significant challenge.
One method that could help in this regard is Trustly – a Swedish online payment mechanism based in Stockholm. With Trustly, you'll be able to transfer money directly from your bank account to your casino account, with your funds available instantly. Provided Trustly is available in your country and your bank allows the transaction, it could be just the banking solution you're looking for – plus the word 'trust' is already there in the name, so right away you know it's a provider you can count on.
6. Mobile payments. If you can play on the go you should be able to pay on the go too, right? That's right! Thanks to a little ingenuity and a lot of hard work, there are now a number of mobile payment apps you can use to transact with at your online casino of choice. These include:
Boku: Charge transactions of up to £/EUR 30 to your mobile phone account, with no need to enter your bank account details to pay and play.
Siru Mobile: Another mobile payment service that allows you to charge your deposits directly to your mobile phone account, Siru offers stringent security and a currency conversion service too.
Zimpler: Connect your card to your Zimpler e-wallet and make quick and easy online transactions simply by entering your mobile phone number.
Quick, easy and secure too, deposit mechanisms like these are the reason why more and more players are making the call to transact with mobile payment options.
With all of these banking methods to choose from, as well as Google Pay and Apple Pay too, it's clear that you're spoilt for choice when it comes to making online transactions in 2022. Which is good news, as the more variety there is, the more likely you are to find the one that best works for you. So browse our list, make your choice, and bank on having a super successful year both in life and in gambling!