The biggest acts in Las Vegas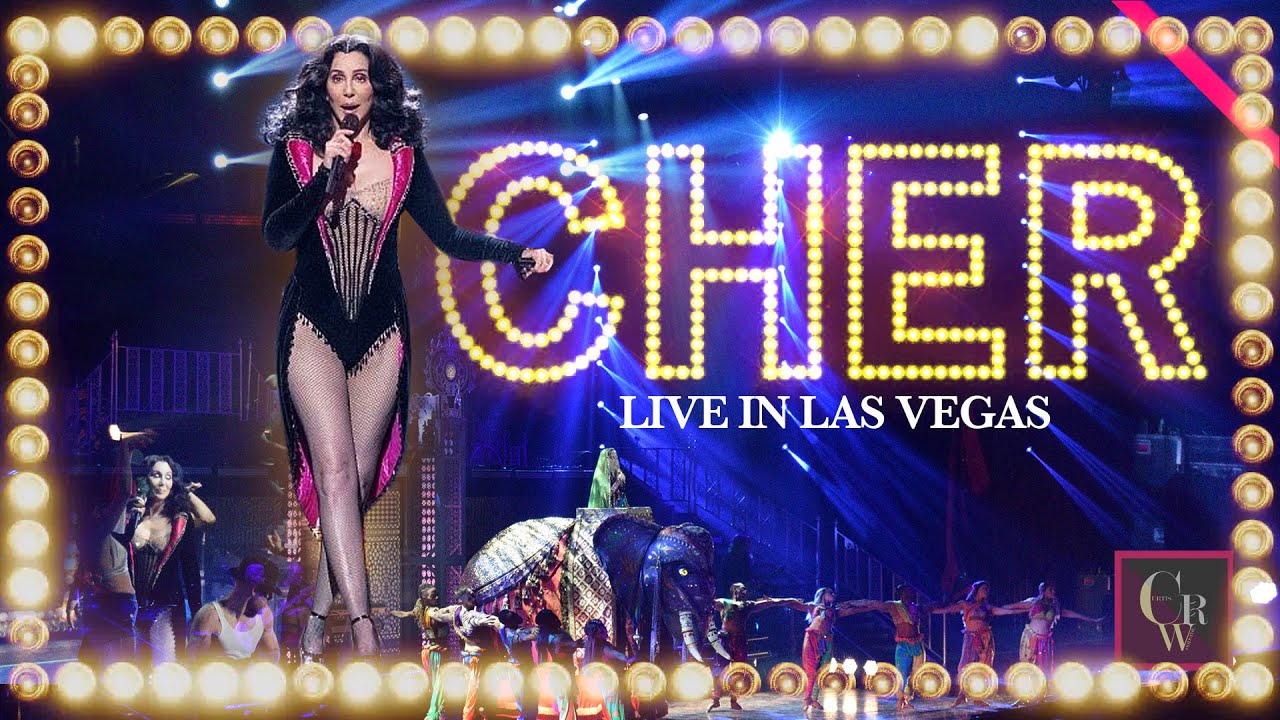 When you think Las Vegas, you immediately think casino. And why not – with some of the biggest and most well-known gambling venues in the world, it's every casino fan's playground. But there's more to Vegas than games and jackpots – there's thrilling entertainment too. With some of the world's most famed performers having taken to the stages of Vegas throughout their career, the city has a reputation for making careers and taking celebrity fame to the next level. Take a look at some of the acts that have gained notoriety over the years, and next time you're in town, consider taking in a show as well as your favourite casino games.
Cher
Obviously Cher has to be on the list – she's been a Vegas staple ever since her very first show at Caesars Palace in 1979. Back then the big hit she brought to the stage was 'Take Me Home', and even at that time she was known for elaborate set pieces and bold showmanship. When you come to see Cher, you know you'll be in for an epic show, and it's as true today as it was decades ago. Today Cher still brings the heat, along with even bigger sets, more dancers, more flamboyant costumes, and the same larger-than-life personality. It might be 40 years later, but it's still the same Cher, and it's still what keeps people booking out every one of her shows. Diva for life!
Celine Dion
From an American diva to a French-Canadian one, and another show of extravagant proportions. It's Celine Dion of course, and ever since her first Vegas residency show, A New Day, opened in 2003, she's been synonymous with Las Vegas. Never one to do things by halves, Celine has filled the Colosseum at Caesars Palace since the launch of her residency, treating her fans to a spectacular of dancers, acrobats, and a full symphony orchestra. Whether you're a fan or not, you have to admire her flair for the dramatic, and her undeniable talent too. Seeing Celine in concert is more than a show – it's an experience to remember for years to come, and one that Vegas will never forget.
Louis Prima & Keely Smith
We're going back a few years now, from present day to the 1950s, and 'The Wildest Show in Las Vegas'. Held in the Sahara's Congo Room, this high energy attraction featured the musical talents of Louis Prima and Keely Smith, with Prima's fiery horn playing the perfect accompaniment to Smith's coolly delivered vocals. To see them on stage was to witness exhilaration in motion – so much so that Prima was eventually offered a contract by Capitol Records. The act was lounge entertainment at its best, and it paved the way for modern rock and roll to come. If you were there, count yourself lucky – you saw history in the making!
Elvis Presley
We spoke about modern rock and roll, and there's one man who defines it – Elvis Presley. Despite his first Vegas show at the New Frontier in 1956 being somewhat of a disaster, the King of Rock 'n Roll returned 10 years later, and slayed at the International Hotel in 1969. Having honed his craft since his first Vegas appearance, Elvis was an overnight success, going on to perform more than 800 shows over a timespan of seven years. Fans flocked to see him, with more than 2,000 gathering on opening night, and his popularity growing with every subsequent show. It's no wonder that Elvis and Vegas are still so inextricably linked, decades after his passing. He may not be gracing the stage himself anymore, but his legend lives on in his music, and thousands of impersonators and tribute acts. When it comes to Las Vegas, Elvis will never leave the building.
Tom Jones
It's not unusual for Tom Jones to be on this list – after all, he was one of Las Vegas' most successful headliners for more than a decade. Taking to the stage at the Flamingo in 1969, Jones eventually released his hugely successful album, Tom Jones: Live in Las Vegas, a recording of his very first show. One of Las Vegas's musical icons, Tom Jones is known as much for his voice as he is for his charm – a quality that sent many hearts a-fluttering, and still does to this day. That's some staying power!
Siegfried & Roy
Vegas is as much about magicians as it is about musicians, and nobody brought the Vegas glitz and glamour like the magic duo, Siegfried & Roy. While they first started out at the New Frontier in 1981, Vegas was quick to recognise their superstar potential, and soon they were headlining shows at the famous Mirage Hotel. Specialising in fascinating illusions and fantastic animal acts, the two went on to mesmerize audiences for decades – until their reign was brought to an abrupt end when Roy was mauled by a tiger on stage. Today Siegfried and Roy are no more, but their influence lives on in the scores of magicians who have come to Vegas since. That's the spell they cast over audiences, and one that remains to this day. Now you see them, now you don't.
Liberace
Who's the most extravagant, exuberant, flamboyant Las Vegas performer you can think of? Liberace of course, perhaps one of the city's most iconic attractions ever. A born showman, Liberace first took to the Vegas stage as far back as 1944, working on his act and eventually honing it into the epic spectacular it eventually became. Think Liberace and you think huge pianos, ornate candelabras, and rhinestone-studded, completely over-the-top stage outfits, unlike any most had ever seen before. His shows became legendary for their dramatic exuberance, and still today, Liberace is remembered as one of the greatest showmen ever to grace the Las Vegas stage.
While Las Vegas is still returning to normal after the events of the past year and half, slowly but surely more and more acts are beginning to take to the stage again after a forced hiatus. Will you be there to watch what could eventually become another iconic Vegas attraction? You'll have to buy tickets to a show first to find out!