The Midas Touch – the world's most extravagant golden items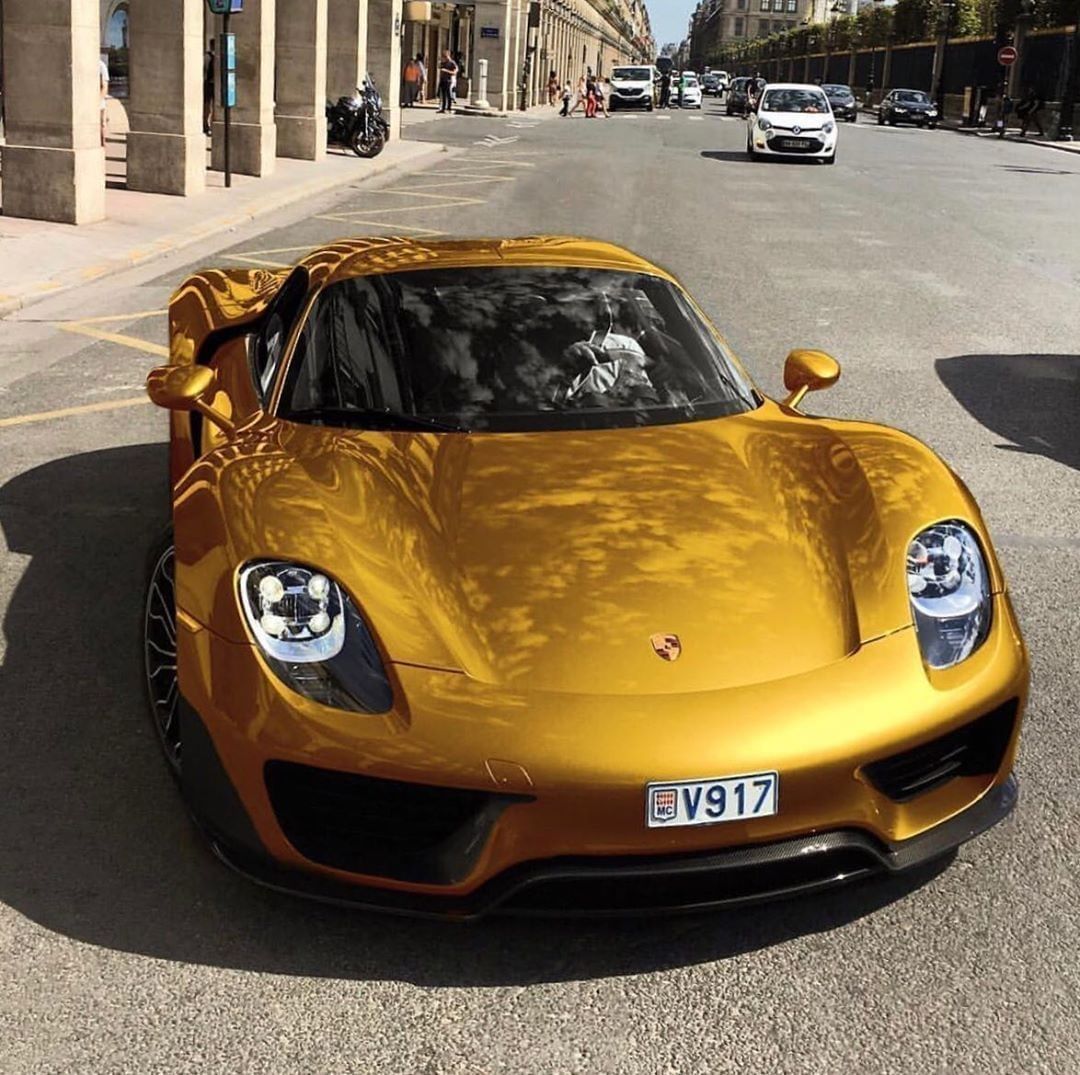 You know the story of King Midas right? The ruler of Greek and Roman legend who was given the power to turn anything he touched into gold. Sounds good, doesn't it? Who wouldn't want a home filled with glittering gold items – wealth and riches round every corner, sparkling with the light of the sun!
Of course we don't have any powers from the gods to turn ordinary things into glistening gold objects – but that's not stopping some people! Take a look at the world's most extravagant golden items and you'll see that the Midas touch is alive and well, and shining brightly!
Golden Porsche
Of course there's a golden Porsche out there. Why wouldn't there be? And it's not just any Porsche and any type of gold either – it's a 22-karat gold Porsche Boxster, and it's literally opulence on wheels.
Commissioned by the CEO of Visualis in 2005, the concept of a golden Porsche was a nod to the company's home town of Pforzheim, Germany – a place famous for its jewellery and watchmakers, and known colloquially as 'the city of gold'. And of course, why simply wrap it in gold when you can gold-plate it instead, are we right? Go big or go home, indeed!
That's exactly what goldsmith Bernd Hoeger did when he received the commission – go big. And that's why when the golden Porsche was finally unveiled a year later, it sparkled from top to bottom with genuine 22-karat gold plating.
So how was the effect achieved? Firstly, the Porsche was stripped of all its original paintwork, then given a primer, and then covered in a micro-thin sheet of 22-karat gold plating, which was burnished into place. Of course since the Porsche was designed to be a complete showstopper in every way, the gold embellishments didn't stop at the exterior – they carried on through to the interior too, with a golden steering wheel, golden door knobs, and the car's alloy rims too. All in all, over 40 pounds of pure gold was used to transform the Porsche into a moving bar of gold, and the result was a vehicle that King Midas himself would have been proud of!
We're not sure how much the project cost in the end – apparently the final price was kept under wraps – but we do know that if you're thinking of commissioning a gold Porsche for yourself, you'd better have some pretty deep pockets. Either that, or a casino jackpot in your account. Because driving off in a blaze of golden glory might look seriously boss, but it comes with a serious price tag attached too!
Golden Hot Chocolate
Onto something slightly more suited to your pocket – although valued at $25,000, it's still nothing to be sniffed at. It's the Frrrozen Haute Chocolate ice cream sundae at Manhattan's famous Serendipity 3 restaurant, and while we've mentioned it to you before, it's still worth a second, just as delicious look.
Of course, because we're all about things that glitter, you know this isn't going to be any ordinary hot chocolate sundae. Instead, it's one lovingly created from a blend of 28 of the world's finest cocoas, and topped with a lustrous mouthful of edible 23-karat gold – a whole five decadent grams of the good stuff. Then just to push things completely over the top (because that's how we roll), the entire delectable creation is served up in a goblet topped with a gold crown, and featuring a glittering 18-karat gold bracelet at its base, embellished with a full carat of white diamonds. And just to put the cherry on top of the golden sundae? A special golden spoon studded with white and chocolate-coloured diamonds. Gold, diamonds and ice cream too? We are here for all of it!
Golden Toilet
Sure, why not? Of course someone has a golden toilet somewhere, why wouldn't they? In fact, we're sure that plenty of people can boast their own golden toilet, but the one we're concerned with is a 24-karat solid gold specimen, originally costing an amazing HK $38 million and now valued at an absolutely unbelievable HK $80 million!
Crafted entirely from 24-karat gold from top to bottom, and manufactured by Hong Kong jewellers, Hang Fung Gold Technology, the priceless bathroom pièce de résistance is now on display in Hang Fung's Hong Kong showroom, where we're sure it attracts not just a first look, but a second and third as well.
Would you splash out on a solid gold toilet? We're sure King Midas would. After all, doesn't every ruler deserve a splendid throne to match?
Golden Hot Tub
What's better than kicking back and relaxing in a hot tub after a long day? Kicking back and relaxing in a solid gold hot tub, that's what! Yes that's right, chilling out just got a whole lot more opulent thanks to a golden Jacuzzi designed by Italian company Arcaro Martini. And of course, it's not just any golden hot tub – it's one designed from pure 24-karat gold, trimmed in leather, embellished with Swarovski crystals, and featuring an ozone water purification system too. Because nothing puts the 'extra' in 'extravagant' like a solid-gold, leather-trimmed, crystal-studded hot tub.
Of course that's not all this golden girl has to offer. Big enough for six adults, the hot tub features 67 adjustable jets, a platinum control panel, a smartphone dock, an aromatherapy system, and a built-in audio system with subwoofers too. Talk about taking relaxation to the next level! Crack open the Cristal and get the $100,000 asking price ready – we're coming in for a dip, and we might never leave!
There are plenty more glittering, golden, shimmering items out there – like the gold-plated Dolce hotel in Vietnam, which is a luxury all its own – but we thought we'd start you off with these nuggets first. Want to have your own Midas moment and create golden items of your own? Start by playing for a casino jackpot so your bank balance can take it. Because once you create that jackpot experience for yourself, it'll be worth its weight in gold!
Happy Spinning 🙂