The world's biggest casinos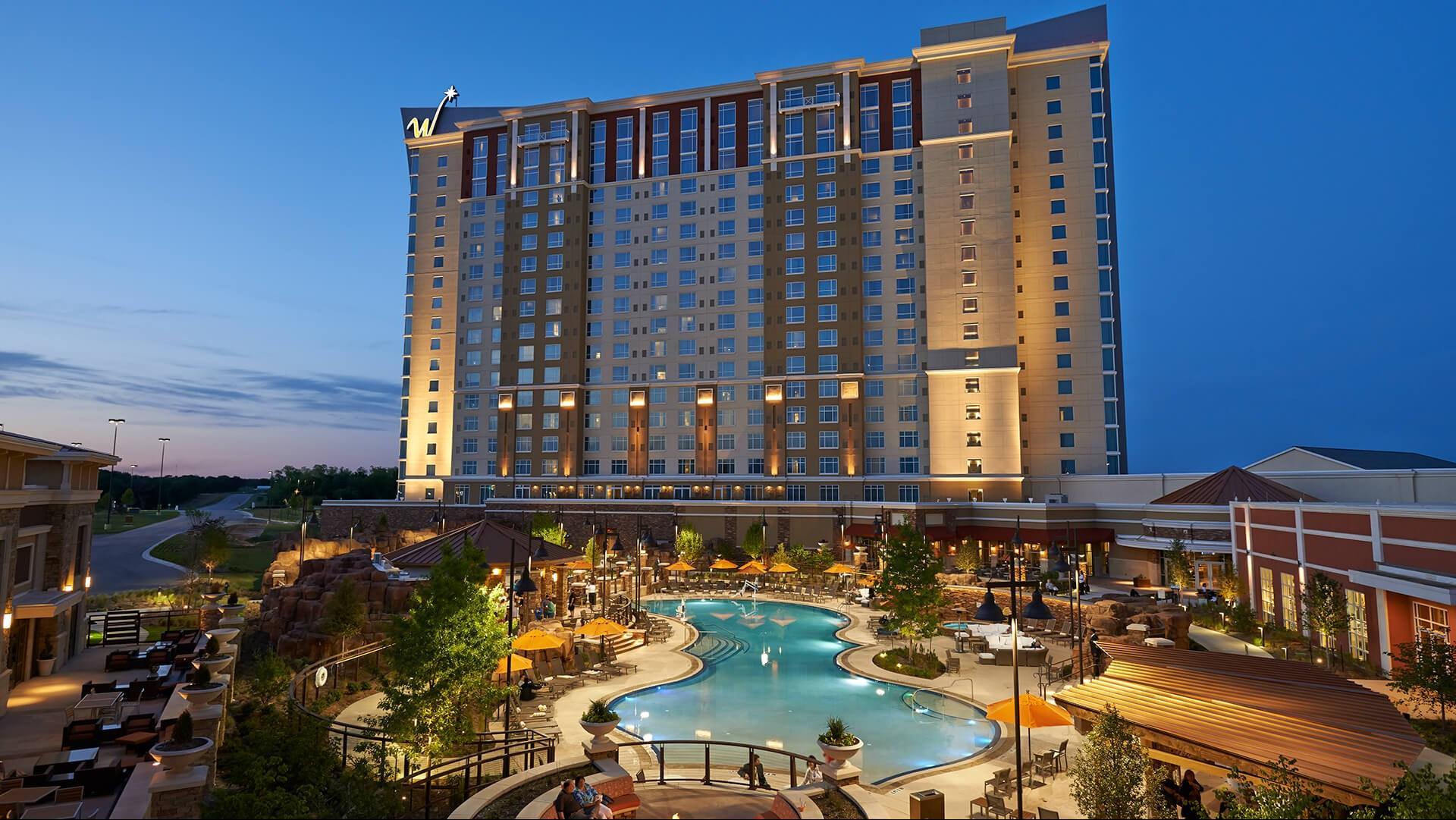 Planning an epic outing as soon as all the land-based casinos are open for business again? Then you might want to consider a venue large enough to host your party – one of the world's biggest casinos should do the trick nicely!
1. WinStar World Casino, Oklahoma, USA – 600,000 square feet
Believe it or not, the world's absolute biggest casino isn't in Las Vegas, Monaco, or any of the globe's other famous gambling meccas. No, it's in Oklahoma, and it spans a sprawling 600,000 square feet, packed with entertainment like you've never seen before!
If you're always waiting around for your favourite machine at your local casino, then WinStar needs to be your very next stop. That's because with more than 7,000 machines, 100 table games, a bingo hall with space for 800, and a poker room too, there's plenty of space for you, and all your gaming preferences too!
A far cry from its humble beginnings as a bingo hall in the 1990s, today WinStar World Casino is one of gaming's most sought-after venues – and not just for its gambling, for its entertainment too! Take along your friends or family, and aside from simply luxuriating in the resort, you'll be able to tee off at the nearby golf course, let your hair down at the resort's nightclub, relax at the sports lounge or pool bar, or put your feet up at the rejuvenating day spa. What's more, you'll also be able to indulge your love of food at any of the resort's 17 restaurants, and enjoy the best of local and international entertainment at the 3,500 seater Global Event Centre, and the 7,700 seat Colosseum! You may have to pinch yourself as a reminder that you're still in Oklahoma, and not on the Strip – but when it comes to gaming and entertainment, WinStar can throw down with the best of them.
So as soon as you're allowed to travel safely again, might we suggest a day or two at WinStar World Casino – or even a week or two, if you can swing it. With so much to enjoy at the resort, you'll be a winner no matter how the chips may fall!
2. Venetian Macau, Macau, China – 546,000 square feet
Now if we're talking gaming meccas, Macau's right up there – especially with its gargantuan Venetian resort, home to a gaming floor of over 546,000 square feet! Because why go to Venice when you can go to China instead, and experience East and West in one.
Designed to resemble one of the world's most romantic cities, complete with canals and other famous landmarks too, the Venetian is modelled after its sister casino in Las Vegas, and is every bit as thrilling! Spanning 39 stories and boasting a total of 10,500,000 square feet, the Venetian is the gaming playground you've been dreaming of. Place your bets in any of its four dedicated gaming areas, spin the reels on more than 6,000 slots, or sit down at one of its 800 gaming tables – the choice is yours.
What's more, you'll also have a wealth of dining spaces to choose from, as well as retail and convention areas, and an events space large enough to host an audience of 15,000! Don't mind us – we're just on our way to Macau for a once-in-a-lifetime experience, packed with gambling, entertainment, and everything in between!
3. City of Dreams, Macau, China – 420,000 square feet
Had your fill of the Venetian? Then just head across the street to the City of Dreams when you're ready – another of Macau's vastly impressive gambling venues.
You won't have to wait long for this resort to fulfil all your wildest dreams – just step inside and prepare to have all your gaming fantasies made a heart-pounding reality. Take your pick of 450 tables and over 1,500 machines, and make your play for huge, life-changing jackpots. Or if it's retail therapy you're after instead, make your shopping dreams come true across 175,000 square feet of shopping heaven.
There's no need to wake up from this dream for a while – carry on living on cloud nine with four hotels and four spas to choose from, as well as art exhibits, a nightclub, a live water theatre, and a selection of more than 30 mouthwatering restaurants and bars! It's your dream of world-class entertainment come to life, and it's yours to enjoy at the City of Dreams. Don't mind if we do!
4. Foxwoods, Ledyard, Connecticut, USA – 340,000 square feet
We're done with China for now, so let's take a trip back to the States, this time to Foxwoods in Connecticut – a resort that's not just one, but six different casinos! Standing on reservation land and owned by the Mashantucket Pequot Tribal Nation, Foxwoods's gaming area spans more than 340,000 square feet, with the resort itself covering an unbelievable 9 million square feet in total.
What can you look forward to within that space? Well, where gambling is concerned, you've got more than 250 tables of popular games like Roulette, Blackjack, Craps and more – or if you're more of a slots player, you'll have over 3,400 slot machines to choose from, each one just waiting to make you a winner.
Of course that's not all you'll have to enjoy at Foxwoods. Aside from gambling, you'll also be able to go bowling, zip-lining and golfing, and you'll be able to relax and rejuvenate in the on-site spa too. If you're more into retail delights, you'll have a shopping centre and a number of boutiques to explore, and when you get peckish, you'll have a menu of 55 bars and restaurants to choose from. It's not just a casino holiday – it's an entertainment experience all its own, and it's one you need to be enjoying sooner rather than later!
See something you like? Then put it on your post-lockdown bucket list, and get ready to enjoy big fun, big excitement, and hopefully big winnings too, all from within one of the world's biggest casinos!
Happy Spinning 🙂