The world's most successful gamblers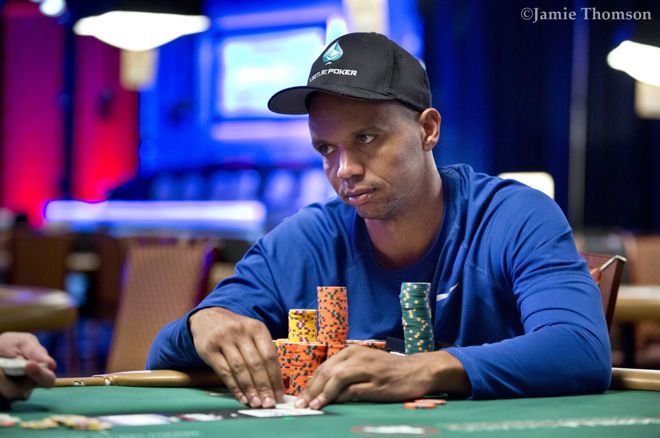 Throughout history, gambling has been one of the world's most beloved pastimes, entertaining countless players with its heady blend of fun, chance, and risk. Of course, over the centuries some gamblers have been more successful than others – some whose names you might already be familiar with, and some who may surprise you. So which historical and modern figures have made their mark in the world of gambling? Let's take a look.
1. King Henry the VIII
Apparently known for more than having six wives and creating his own religion, King Henry VIII was a skilled gambler too, so much so that aside from his official title as king, his unofficial title was England's Number One Gambler.
Rather than having just one or two favourites, King Henry VIII was an enthusiastic player of a number of games, including a newly popular three-card game known as 'Bragg', which many believe to be an early precursor of the modern game of Poker. Other favourites included a game of pursuit known as 'Fox & Geese', a checkers-style game called 'Betting Queek', an early version of backgammon known as 'Tables', and dice as well. Additionally, the king also bet on various jousting and archery tournaments too, showing a love for sports betting as well as gambling.
When you're the king of England, you can afford to make some fairly expensive bets, and that's exactly what Henry VIII did, at one point going on an infamous two-year losing streak, where he accumulated losses of £3,250. Although that may not sound like much by today's standards, at the time it was a significant amount of money – though even that pales in comparison to another of his bets. Wagering the bells of St Paul's Church on a single throw of the dice, Henry VIII lost his bet to Sir Miles Partridge. Although, being the king, he later had Partridge convicted of treason and hung, making the bet a most unfortunate one for everyone involved.
Despite all his losses, and that King Henry VIII often banned gambling for everyone but himself, he still holds a place in history as one of the world's most famous gamblers. Plus, the fact that he never prosecuted bookmakers for accepting bets also made him beloved by the gambling industry as well – perhaps a contributing factor to his enduring fame as one of the world's earliest and most well-known players. In more ways than one…
2. Edward Thorp
From a universally known king to a university professor, and one who is best known for writing the book on card counting. Literally. Written by mathematics professor, hedge fund manager and Blackjack researcher Edward Thorp, Beat the Dealer was the world's first book on card counting in Blackjack, one that set out to prove that the game could be won by tracking the high cards and low cards left in the deck while playing.
It's this understanding of probability that helped make Thorp such a success, propelling him into becoming one of the world's most successful living hedge fund managers, with an average 20% return on his investments. More than this success, however, Thorp was able to take his theory on card counting and translate it into real world wins. After taking a bankroll of $10,000 from a friend and hitting the tables in Reno, Vegas and Lake Tahoe, the duo made $11,000 in their very first weekend. Using disguises to stay ahead of casino security, Thorp also used other gaming techniques to gain an advantage in games like backgammon and Roulette – strategies that are today illegal as a result. The brains behind Blackjack strategy, Thorp is widely agreed upon to be one of the game's most successful players – and one you'd never want playing at the same table as you!
3. John "Doc" Holliday
If you've seen the movie Tombstone, then it's likely you'll know who Doc Holliday is. Even if you haven't though, it's very possible you'll have heard of him – because as one of the Wild West's most infamous gamblers, his reputation precedes him.
It may surprise you to learn that John 'Doc' Holliday was actually a medical professional – a dentist, to be precise. After graduating as a dentist, Holliday moved back to his hometown of Georgia where he set up a successful practice. However, a diagnosis of tuberculosis put paid to his future there, as there was no cure for the illness, and he left for the warmer region of Texas in the hope that the drier climate would help to improve his condition. Although he partnered with a colleague to open another dentistry practice in Texas, his condition gradually worsened, and clients were reluctant to see him for fear that his persistent coughing would eventually infect them.
This led to Holliday eventually closing down his practice altogether, and spending his now abundant free time in the saloons around town. It was here that his gambling skills were honed, playing Poker against the locals every day, to the point where he eventually became unbeatable. Since he was no longer able to play against the saloon regulars in his own town, he began to travel, playing Poker all around the country and exhibiting a sharp temper that usually saw problems resolved with violence and his Colt Army revolver.
It was on one of his travels through Tombstone, Arizona that Holliday met Wyatt Earp, and their famous partnership began. After saving Earp's life when they were accosted by a group of outlaws, Holliday and Earp then faced off against the outlaws when they later returned, in a blood-soaked battle known as the Gunfight at the O.K. Corral.
Holliday eventually passed away while staying in a hotel in California in 1887, but his status as a legendary gunfighter and Poker player lives on. Which just goes to show, never underestimate your dentist – who knows what skills they could be hiding!
Billy Walters
From Poker in the Old West to sports betting in modern times – and when it comes to betting on sports, there's only one name you need to know. Billy Walters.
While the name may not be familiar to you, to those in the know, Walters is indisputably one of the most successful sports bettors of all time, having won consistently for more than 30 years, and amassing a fortune of more than $100 million over that period. Not bad for a poor boy from Kentucky!
Raised by his grandmother after being practically orphaned, Walters left his humble roots behind and began a thirty-year winning streak in Las Vegas, opening multiple businesses as a result, including car dealerships, a car rental franchise, and even a golf course as well. While today Walters has officially retired from gambling, he spends his days as an entrepreneur and philanthropist, and we're sure he spends some of his $100 million wealth as well. We know we would!
Phil Ivey
There's no way we could make a list like this without including Phil Ivey – arguably one of the best Poker players in the world. Not only has Ivey won ten (yes, TEN) World Series of Poker bracelets throughout his gambling career, he's also won one World Poker Tour Title, and appeared at the final tables of nine World Poker Tours as well. All of which led to him being elected to the Poker Hall of Fame in 2017, an honour very richly deserved.
Of course, you may already be familiar with Ivey's hugely illustrious Poker career. What you may not be familiar with is his skill in casino play as well – a talent that came to light when Ivey became known for using an advantage play technique known as 'edge sorting'. When using this controversial technique, players look at the backs of cards for subtle differences, and use these differences to determine whether face-down cards are of high or low value.
While Ivey was successful in winning $11 million playing Baccarat thanks to the edge sorting technique, the casino in which he was playing refused to pay out the amount, claiming that he was cheating. The matter was referred to the UK High Court, the Court of Appeal and the Supreme Court, and it was eventually ruled that edge sorting constituted cheating – despite Ivey claiming that he was simply using imperfections in the cards themselves to his advantage. Say what you will, you have to admire his chutzpah!
Casino play and court cases aside, Ivey is undoubtedly one of the world's gambling greats, and whether you're facing off against him in Poker, Baccarat or any other game, you may want to ensure you say a little prayer for luck beforehand!
Amarillo Slim
We had to include Amarillo Slim for his name if nothing else – because as gambling monikers go, it's an outstanding one! Luckily Amarillo Slim genuinely belongs on this list for his skill as well, having made his name in Poker, and then going on to make his fortune on the racetrack.
While Slim's career began in Texas as a Poker player, teaming up with other gambling greats Puggy Pearson and Doyle Brunson, it was when he struck out on his own that fame came knocking. Never one to shy away from the media, Slim's gambling exploits soon became known thanks to his extravagant bets – such as claiming he could beat an actual racehorse in a 100-yard dash. Which he did, and actually won! Slim soon built a reputation for himself with similarly outlandish bets, like playing pool with a broom handle or table tennis with Coca-Cola bottles.
Bets like these are always crowd favourites, and generate considerable publicity too, so it's safe to say that Slim was something of a media darling, even more so because of his own brand of sly charm and wit. Eventually Slim died in 2021 at the ripe old age of 83. The mark he left on the gambling community however, will live on for many more years to come!
Wild Bill Hickok
American history is peppered with gambling legends, and one of the greatest of these is James Butler Hickok, or 'Wild Bill' Hickok, as he's more commonly known. Having learned the game of Poker from his older siblings at home, Hickok began competing at saloons as soon as he was old enough. Thanks to his natural skill for the game, he soon became known as one to beat – and one who took considerable risks in order to win.
A veteran of the US Civil War, Hickok had made a number of enemies during his years as a soldier, and although he returned from the war as a hero, he made sure to always play Poker with his back to the wall as a safety precaution. Unfortunately Hickok's fears eventually proved to be true, as during one game where he was unable to sit in his customary position against the wall, he was shot in the back of the head by a local vigilante with whom he had had a disagreement the day before. Hickok died holding a hand that included an ace and an eight – and to this day, this pairing of cards is known as 'the dead man's hand'.
In recognition of his contribution to the game of Poker, Wild Bill Hickok was eventually inducted into the Poker Hall of Fame more than 100 years after his death, in 1979. Despite his Poker career being cut short, his reputation lives on – and while it's not a superstitious hand, if you're ever holding an ace and an eight yourself, make sure you don't have your back to the entrance of the room… just to be safe.
Dentists, war heroes, Poker players, sports bettors, university professors, and even a king of England himself – the list of the world's most successful gamblers is littered with famous and infamous players, all of whom stand out for their skill, their daring, and their sheer love for the pastime of gambling. Do you have what it takes to make the same contribution? Maybe not when it comes to the huge amounts of money being wagered, but if you have a genuine love for gambling and an enthusiasm for learning and improving, you'll always be a success no matter what the outcome of your game!