Top European casinos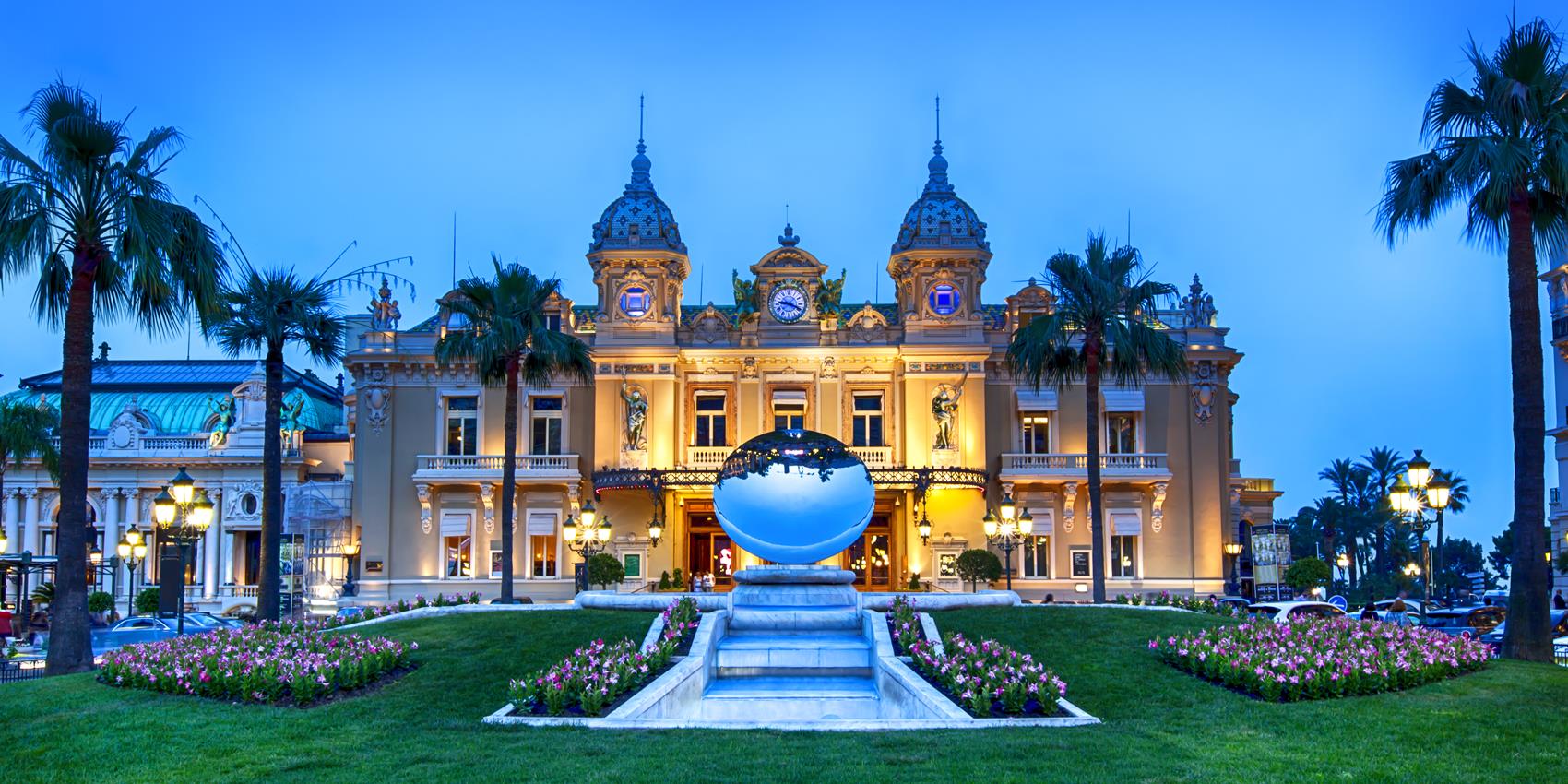 We've already taken you on a tour of some of the best casinos outside Las Vegas. Now we're going to take you even further afield – to Europe, specifically – for a look at some of the continent's biggest and best gaming establishments. Got your seatback upright and your tray table locked? Then let's go!
Casino de Monte Carlo
Obviously we're going to start in Monte Carlo – you can't think European gambling without going straight to Monaco, and its famed Casino de Monte Carlo. Operating since 1863 and counting Monaco's royal family as its majority shareholder, the Casino de Monte Carlo is a playground for the rich and famous, designed in the famed Belle Epoque style and boasting 108 000 square feet of gaming magnificence.
With over 300 slots and table games to its name, as well as 18 bars and restaurants, the casino has more than enough to keep even the most jaded gambler entertained for hours on end. More than this, however, the casino complex is home to an opera house, and is the headquarters of Les Ballets de Monte Carlo – a most unique role for a gambling venue, but one that only adds to its reputation of prestige and excellence.
And as if you needed more incentive to visit it, the Casino de Monte Carlo is renowned for being the inspiration behind the James Bond installation Casino Royale, and has served as a location in the movies Never Say Never Again, Goldeneye, and Ocean's Twelve as well. All of which goes to show that when you play here, you aren't just placing bets in a casino, you're becoming part of one of the richest gaming legacies the world has to offer.
Dragonara Casino
If all you know about Malta is that it's an island in the Mediterranean, it's time to broaden your horizons a little. Not only does it boast a colourful history full of knights, temples and fortresses, it's packed with fabulous holiday ideas too, from boating and diving to rock climbing, spelunking, walking, horse riding, and – you guessed it – gambling, in the hugely popular Dragonara Casino.
Built to resemble a Greek temple, the Dragonara Casino has been welcoming players through its doors since 1964, and today offers a selection of fabulous gaming delights, including 300 slot machines, 15 gaming tables, a Poker room with amazing scenic views, and the famed Brasserie restaurant serving up mouthwatering Mediterranean delicacies. So when you've taken in all the outdoor amusements Malta has to offer, take yourself indoors to the Dragonara Casino, and make your great island escape a winning one!
Casino Baden-Baden
Feel like taking a trip to Germany? Then you'll have to stop off at Casino Baden-Baden when you do – a gaming complex that dates as far back as 1838, and has kept its doors open despite multiple forced closures throughout its history. For all this, the casino remains one of the most celebrated in Germany, and one of the most well-attended too, with players coming from all over to indulge in its exhilarating selection of slot machines, gaming tables, and even horse-racing as well. With all this to offer plus a decadent spa on the premises, it's easy to see why Casino Baden-Baden has retained its popularity for over 270 years – and will no doubt continue to do so for at least another 270 more!
The Clermont Club
We can't do a tour of European casinos without stopping off in London at some point, which is why we've put the Clermont Club on our list – located in the prestigious suburb of Mayfair and known as one of the city's most exclusive gaming venues. So much so that you can't just rock up on the doorstep and expect to be let in; instead you'll need to apply for membership at least 24 hours ahead of time. If you're lucky enough to make the VIP list, you can look forward to enjoying a luxuriously appointed Baroque exterior, professionally-run table games, and a thoroughly sophisticated atmosphere from start to finish. Everything you'd expect from the very first casino to ever open its doors in the English capital – so make sure you look and act the part!
Casino Estoril
Ever been to Portugal? If not, you'll find the Casino Estoril a hugely appealing drawcard. Based in Lisbon, the Casino Estoril was first opened in 1916 and was rumoured to be a meeting place for spies during World War I. Today its reputation is more illustrious than enigmatic, boasting an unbelievable 1 235 slot machines and table games spread out over 26 900 square feet of floor space.
Visit this legendary casino and try your luck at Roulette, Blackjack, Baccarat and more, spin the reels on your choice of slots, or visit Casino Estoril's famed Poker room, featuring No Limit Hold'em and Pot Limit Omaha tournaments, amongst other thrilling games. Then when you want to take the entertainment up a notch, visit one of the bars, restaurants or clubs in the complex and enjoy a glittering night out on the town. Despite not being open 24 hours a day, as many casinos are, the Casino Estoril still holds its own and then some against the competition, and looks set to be a must-visit gaming venue for years to come.
Casino di Campione
Of course we saved the best till last, and by best of course we mean biggest – a massive 590 000 square feet, to be precise. This mammoth floor space is home to the Casino di Campione, set in the Italian enclave of Campione d'Italia on the banks of Lake Lugano in Switzerland. Built in 1917 during World War I and originally intended to be a way of gathering intelligence in wartime, today the casino is a monument to gaming excellence, housed within nine stories and featuring hundreds of the best slots and table games including Blackjack, Baccarat, Chemin de fer, Punto Banco, Roulette and many more. With a gourmet selection of restaurants and bars within its record-breaking walls as well, the Casino di Campione is more than simply a place to play – it's a destination for lovers of entertainment the world over.