The Top Gambling Trends Shaping the Industry in 2023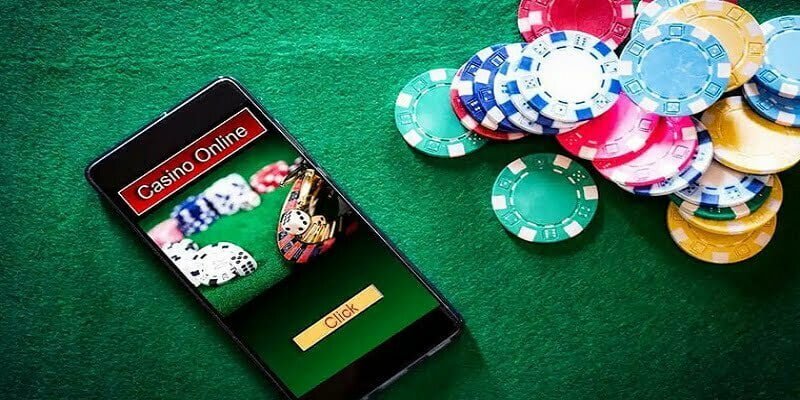 We've barely just begun 2023 and already theories are abounding as to what the future holds for online gambling over the coming year. While we're focused on our own jackpot journeys, the industry has a few ideas about the trends we can expect to see coming to the forefront over the months ahead. Will these affect you and your gambling in any way? Let's take a look at gambling trends for 2023.
Goodbye land-based gambling
Not really, but we do love a catchy headline. What's become clear though. Particularly over the past few years of the pandemic, is that online casinos are far easier to open than land-based casinos. For a number of reasons. And this could have an impact on brick and mortar casinos down the line. It's about the gambling trends.
It's easy to see why many entrepreneurs and operators are going the online route. Virtual casinos can command a global audience. They are anonymous, and they can be swift to capitalize on innovations like new games, promotions, VR gaming and 3D design. What's more they're hugely convenient for players as well. And command far fewer overheads for owners.
Online gambling trends for 2023
However, while online gambling saw a significant spike over lockdown, for obvious reasons. One of the disadvantages associated with online gambling has been the simultaneous increase in fake identities and KYC (Know Your Customer) verification. The use of duplicate accounts and screenshots has presented a challenge to the industry.
And it's this that owners and operators need to overcome in order to see online gambling continue successfully over the long-term. Online gambling is still as popular as it ever was. Perhaps even more so, but tighter regulations and security need to ensure that it stays a safe place for all.
Hello live dealer casino games
What do you do when you want to enjoy the convenience of online gambling but still experience the energy and connection of land-based gambling? You take part in live dealer casino games of course. Which is exactly why this market segment experienced a significant boom over the pandemic.
One that shows no signs of slowing down. And that's what experts predict going forward. That live dealer casinos will continue to grow in popularity. And remain a permanent fixture in the online gambling industry.
It's not just the convenience of live dealer casinos that has contributed to their success. It's the nature of live dealer game play as well. Online casino owners are finding that players trust live casino dealers more than they do a faceless computer algorithm. Namely the RNG, and it's for this reason that players are moving towards live dealer tables more than they are the RNG counterparts. The gambling trends are important.
The result? More innovation
In the live dealer table game space rather than regular online table games, in an effort to attract more players to live dealer casinos and keep them there. Will 2023 see this trend continuing, and live dealer games overtaking RNG games in popularity? It looks that way already. Let's see how players' preferences continue to develop in the months ahead.
Taking it slow with crypto casinos
A year or two ago crypto was the next best thing in online gambling. A new way to make online casino transactions that guaranteed anonymity and privacy. It's no surprise that new crypto casinos sprung up in response to the demand. With existing casinos also adding crypto options to their supported payment mechanisms in order to stay relevant. Gambling trends
Today however, the landscape of crypto looks very different. With the FTX international exchange having recently collapsed and sent crypto into a slump. It's widely believed that the need for crypto casinos has slowed down as a result.
Or has it? Experts predict that those already using crypto will continue to support the payment mechanism. Particularly those who enjoy its anonymity. Similarly, those who are able to use crypto in countries traditionally restricted from gambling online will continue to enjoy the ease of crypto casino payments.
Particularly in countries throughout Asia. While the popularity of Bitcoin may slow down, making way for other cryptocurrencies. Crypto will continue to play a role in online casino gambling going forward. Gambling trends 101.
More alternative payment methods, more often
Staying with payment methods, the way online casino players pay today is very different to the way transactions were made when online casinos first launched. At the time, credit and debit cards were simple choices. Particularly as players could use their existing accounts to pay for purchases, with no extra effort needed. These are the gambling trends.
Today however, thanks to the rapid increase in online purchases. Consumers are finding more innovative, convenient ways to pay. From e-wallets to smartphones and even watches too. And the same approach has filtered down to online casinos as well.
Credit and debit cards are used for online casino payments.
E-wallets have become increasingly popular. As has cryptocurrency, and even prepaid options like Paysafecard too. In fact, part of Paysafecard's appeal lies in its discretion. As bank statements only ever reflect that a Paysafecard e-voucher has been purchased. Not what the funds on the voucher have ultimately been used for.
In this way, Paysafecard acts as an intermediary between the online casino and the player. With details kept private. Just as many players prefer. Expect to see the same trends continue in 2023 and beyond. And if you've been looking for a new payment mechanism yourself, you'll find plenty of alternatives to choose from, each with its own distinct advantages.
Keep following the Gambling Trends
From more online casinos and live dealer games to the rise of different payment methods and the continued popularity of cryptocurrency, the new trends in online gambling are here.
We're set to see even more make an appearance as well, most notably the development of completely new online casino games and mechanisms to help draw in even more new players. It's an exciting time to be part of the online casino community, so stick around. Let's see what 2023 has in store for us together!