Viking Runes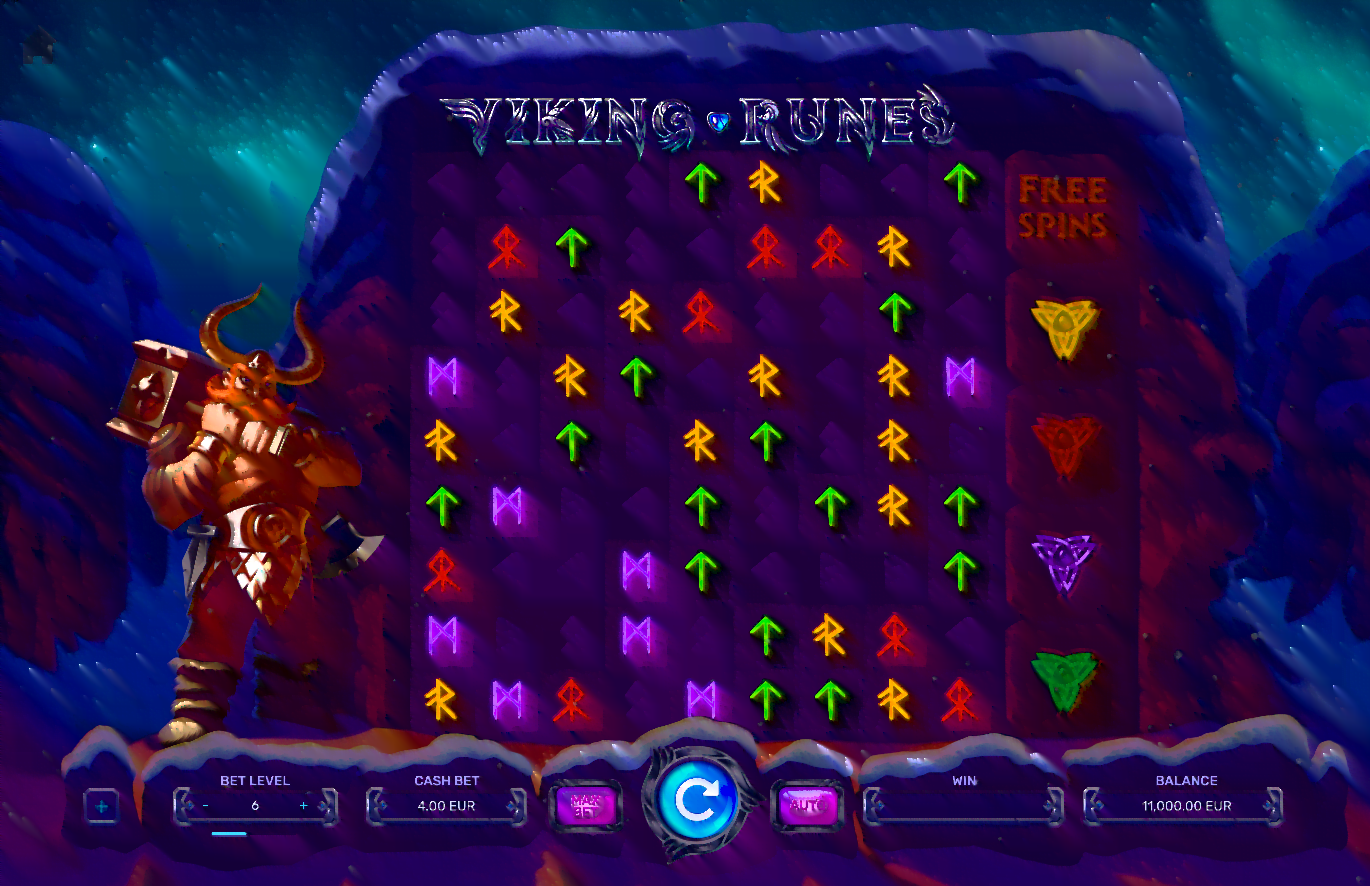 Check out this new gem from True Lab! Viking Runes is set on a unique 9×9 grid and as you may have already guessed, is filled with vikings. The key to this slot is to uncover the viking runes which have magical features. As per usual, adjust your paylines and familiarize yourself with the games mechanics (autospin, spin etc).
The cluster features will activate when there are 6 or more of the same symbol that land beside each other. You can land on multiple cluster to make multiple wins (yay!). Cascading feature will activate once the new wins are formed and all of the symbols involved in the win will disappear from the reels. New symbols will replace the old ones are hopefully form new winning combos.
Keep your eyes peeled for the Lightning Wilds. Each cascade that happens, will increase the number of lightning wilds on the reels (they can go up to 4).
You can also look forward to the Runic Shuffle. Symbols will shuffle up on the reels and you're almost guaranteed a win.
Are you ready to test out the magic of the runes?
Happy Spinning 🙂