What gambling can teach you about life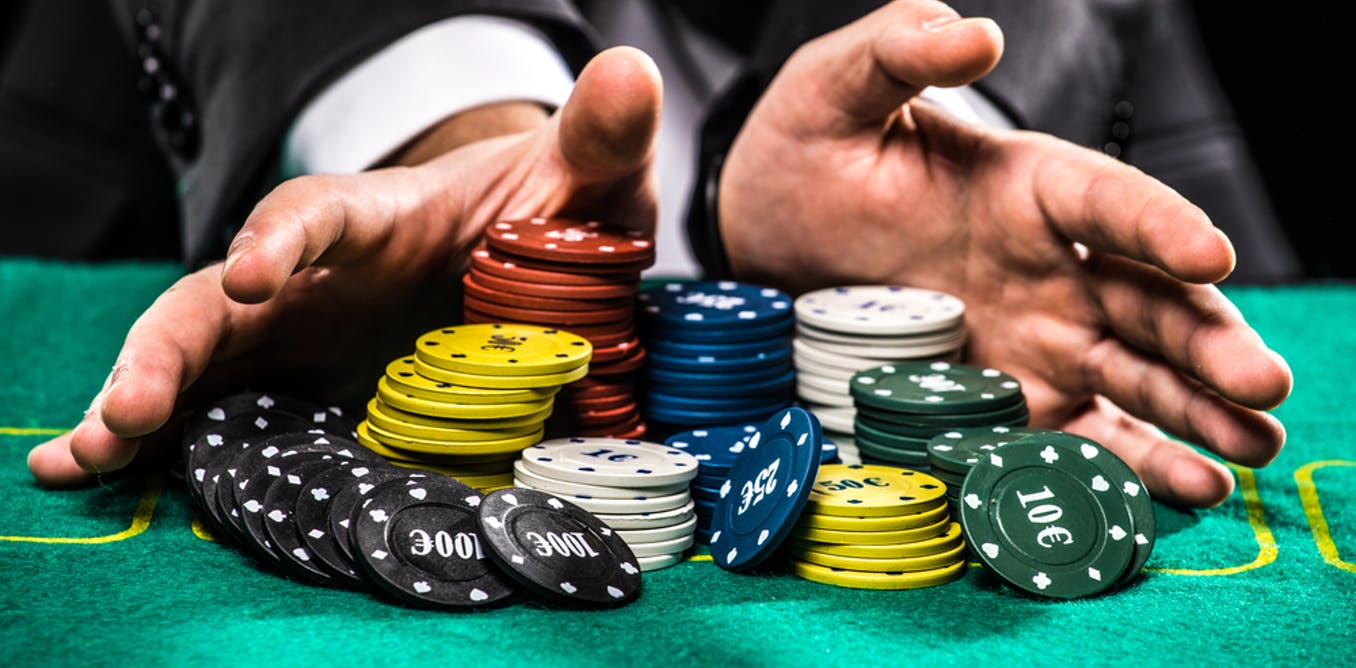 There's a lot gambling can teach you about playing games, but did you know there's a lot it can teach you about life as well? That's right – while you're learning game strategies, betting odds and bankroll management, you're learning valuable lessons you can take with you beyond the casino and into your everyday life, to your ultimate advantage. Don't believe us? Then just take a look at what you're learning every time you sit down to play.
1. Nothing in life is free.
Sign up at an online gambling casino and you'll instantly qualify for a new player bonus – very often one that's advertised as being 'free', as you won't need to make a deposit in order to claim it. So that's awesome then – sign up, claim your free money, and get your game on!
Look a little closer however, and you'll see that your free money isn't exactly free. Instead, it requires you to meet certain wagering terms and conditions before you can request a withdrawal. Casinos are businesses after all, and they need to make money in order to stay afloat – so nothing really comes for free in gambling.
It's the same in life though – when was the last time you actually got something for free, with no strings attached and no qualifying purchase required? We're betting it was a while ago, if ever. So what you've learned here is a valuable lesson – that no matter how good a deal appears to be, there's always fine print that you need to read in order to manage your expectations. Learn this lesson quickly, and you'll be savvy rather than surprised. You'll still have epic fun, both in the casino and in your everyday life, you'll just be a lot shrewder about reading between the lines.
2. Know when to walk away.
Kenny Rogers was right – you do have to know when to hold 'em, and know when to fold 'em. If you're on a losing streak in the casino, there's no point hanging around, throwing good money after bad. A smart player knows when to cash in their chips and walk away – because it's when you give into the temptation to start chasing your losses that your problems really start.
Similarly in life, if you keep running into complications and challenges no matter how hard you're working or how badly you want something, you need to let it go. Obstacles are life's way of telling us that a certain situation isn't meant for us – and as disheartening as it might seem, you need to acknowledge this, and take a step back. Very often when you leave one path, you'll find another one that runs so smoothly, you'll know instantly it was the direction you were meant to take all along.
3. Stick to a budget.
Bankroll management is absolutely crucial in casino play, whether online or in real life. That's because if you don't have any money, you can't place any bets – so the closer an eye you keep on your bankroll, the more likely you are to be able to stay in the game as long as possible. A good bankroll is all about longevity and being able to place bets that you can afford, for as long as you can afford them. Play beyond your means and you'll soon find yourself in trouble.
When it comes to life, we don't even have to tell you how important a budget is – ensuring that you can pay all your bills, afford a few of life's little luxuries, and hopefully even save some money too. Spend more than you earn and you'll have yourself a problem – one that can quickly spiral the longer you leave it unaddressed. Make sure your personal budget is as tightly controlled as your gambling budget, and you'll enjoy complete peace of mind from the first day of the month to the last.
4. Control your reactions.
You already know that when it comes to casino gambling, every outcome is completely fair, and completely random. So if a roll of the dice or a spin of the slots doesn't go your way, there's no use in becoming angry or upset or depressed. Your negative emotions won't change the outcome, and they won't influence any future outcomes either. All that will happen is you'll become more emotional, more prone to making poor decisions, and more likely to kick off a losing streak for however long you let your emotions overrule your common sense.
Everyday life is much the same. You can't control situations like a flat tyre, a mistake at work, an argument with a loved one – all you can control is your reaction. If you're able to stay calm and clear-headed, you'll be able to defuse the situation, to process the information constructively, and hopefully find a solution. Rule with your head, not your heart, and turn a negative into a positive.
5. Do your best.
Obviously when we're gambling we all want to win all the time and come out on top at the end of the day. But it's important to remember that you don't have to be the best to be a winner – all you have to do is be YOUR best. As long as you're always striving to improve, always trying to be better, and always staying mindful and aware, that's the best you can ask of yourself. And it's something to be proud of.
In the same way, doing your best in life is all that's needed. Sure, you might not have the big house, the fancy car, the walk-in closet and the seven-figure bank balance, but if you're working hard, using your talents, and fulfilling your potential, then you're doing the most that anyone can ever ask of you. And remember, you don't need to be the best to be a winner – sometimes all you need to do is show up. So keep showing up for yourself, both in the casino and in life, and you'll go far.
Happy Spinning 🙂