What kind of a casino player are you?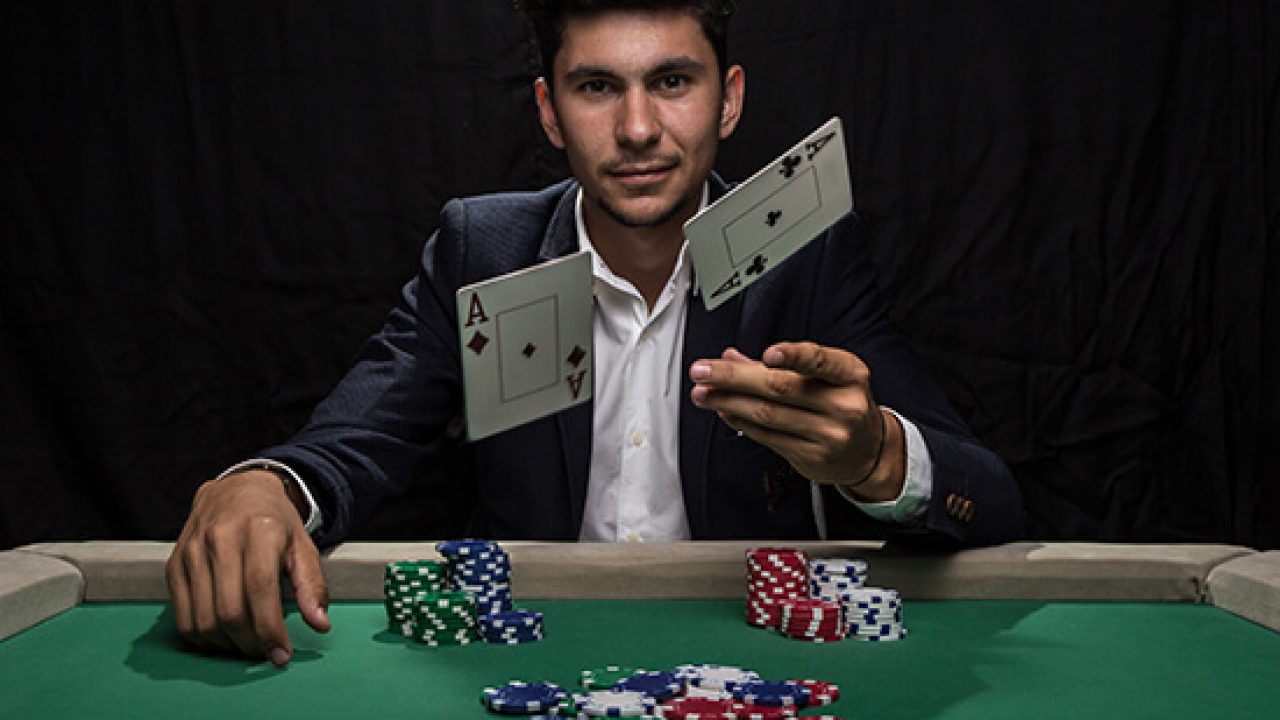 Did you know – just as you have your own personality as a person, you have your own personality as an online casino player as well! And understanding what type of player you are can help to improve your game, and often your winning opportunities at the same time. Take a look at the most common types of player personalities you can expect to find in the casino, and see which of them you relate to the most. It could be a whole new learning experience for you!
The Rookie
The name says it all – you're new to this. And as a newbie, you're still finding your way around and getting to grips with everything. Perhaps you know a little about gambling, perhaps it's all completely new to you – either way, you're trying out a lot of different games to see which ones you like, and you're playing cautiously to protect your bankroll.
So far, so good – trying new things is an excellent strategy, and managing your bankroll is one of the golden rules of gambling. What you may not be enjoying so much is the lack of confidence you have, either at the slots or the tables, or other games you've tried. You may also be frustrated with having to continually refer to the rules and guidelines before placing any bets, simply because you're just not sure of what to do yet. And that's ok! As a newbie, you're expected to be learning and asking questions and growing in confidence. All it takes is time and experience, and you'll soon move to the next level. Be patient, keep playing, keep learning, and you won't be a rookie for much longer!
The Free Player
Are you reluctant to bet your hard-earned cash on real money casino games? Do you prefer to play it safe by sticking to free casino games instead? Then you're a free player – someone who's made the free online casino their home!
Is there anything wrong with this? Absolutely not! Playing for free is a legitimate and popular way of easing into the online casino experience, particularly for beginner players looking to familiarise themselves with the online casino environment. While most players eventually do upgrade to the full real money casino, some end up preferring the zero-risk environment, and simply stay. Of course, since you can't win any actual money in the free casino it's purely about entertainment and the love of the game. If that's what you're there for though, more power to you. Carry on playing your games your way, and if you're ever ready to make a move to the next level, the real money casino will be ready and waiting. Till then, you do you!
The Old Hand
You've been gambling online for years and you know the casino like the back of your hand. You're a veteran player, and the casino is your domain! Over the years you've learned which games to play and which games not to play. You know which software providers release the best games to suit your own particular tastes. And you know which casinos and providers to give a wide berth. You know how to play a wide variety of slots and table games, and you have your own particular favourites too. When it comes to online casino gaming, you're an old pro, and you've seen it and done it all. It might be worth trying not to get too set in your ways, and too over-confident when you play, but other than that, you're the king and the casino is your kingdom. Get ready to rule!
The Pro
The difference between a veteran and a pro? A veteran does it for fun, a pro does it for money. If you're making a living playing at the casino, then you're a professional player, and a highly skilled one at that.
Typically you treat online casino play as a job, rather than a fun pastime. You're focused, you're patient, you're hugely experienced, and you're able to take emotion out of the equation, making decisions with a clear head. This is your income after all – it's not a game, it's serious business!
If you've reached the point where most of your monthly income is being derived from online casino gambling then congrats – you're now a pro, and we have nothing left to teach you. Go forth and conquer! (And also, could we get some tips?)
The High Roller
Look at you, you came to play! A high roller is someone who's able to make big deposits and place big bets – and will usually reap big rewards from the casino as a result. If that's you, then congrats – you're most likely coining it in promos and giveaways, and you're no doubt earning huge loyalty rewards too. If you can afford to play like a high roller, then you've got it made at the casino, because win or lose, you'll always be a VIP. And the more you deposit and play, the more rewards and incentives you'll earn along the way. It's good to be the king!
The Socializer 
The exact opposite of the pro who does it all for the money, the socialiser does it all for the entertainment. There's no worry about making money or about losing the occasional bet – instead it's all about being online and having fun! If this is you, then you're the type of player who doesn't worry or stress – in fact all you're concerned with is the chat function, and making new friends. You're probably most fond of live games where you can interact with people in real time, and your number one motivation is to stay in the game so that you can keep socialising, and keep enjoying yourself. You might not make tons of money, but you will have tons of fun – and that's the real win here!
Anything sound familiar? If you've seen yourself in any of these player personalities, it's worth having a look at the pros and cons of your particular player type and seeing where you shine, and where you might benefit from some improvement. At the end of the day though, you're your own person and your own player, and as long as you're having a good time at the casino, that's what it's all about!
Happy Spinning 🙂