What's on your gambling Christmas wish list?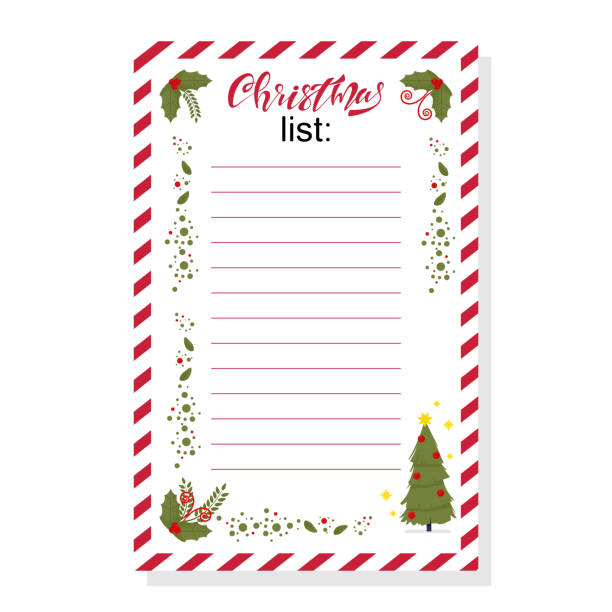 It's that time of the year again, when we search for the perfect gifts for our loved ones, and start putting together Christmas wish lists of our own. If you were to put together a gambling wish list though, what would that look like? If there was anything you could change about your gambling, or add to your gaming experience, what would that be? Have a think about it and then take a look at the wish list we've put together – because you could find exactly the gifts you're looking for!
1. More cash. Obviously. Who doesn't want more free cash from their online casino – it's one of the best reasons to sign up and play, after all. With so many online casinos operating in the industry and competing for players, the one way to incentivize people to open an account is through generous welcome bonuses – which means as a new player, you score! However, what happens once you've signed up? Where does all the free cash go?
If that's a question you've been asking, then we've got just the answer for you. In fact, there's plenty of free money to be had as a regular player at an online casino – you just have to know what you're looking for. First off, check your inbox. If your online casino is halfway decent, they'll be mailing you regularly with information on upcoming promotions, tournaments and news – and often you'll find info on available bonuses too. So before you hit the delete button automatically, give your casino newsletters or emails a quick read first, so you don't miss out.
The next place to look for free cash is your casino website. Take a look at the bonuses or promotions page, and you could find a wealth of opportunities just sitting and waiting for you. From regular reload bonuses to birthday bonuses, payment mechanism bonuses, referral bonuses and more, most reputable online casinos have a huge range of offers available to players – which means a little research on your part could go a long way towards boosting your bankroll.
And finally, when you've taken advantage of every bonus opportunity available to you, there's always the option of signing up at another online casino in order to claim a new welcome bonus, and any other regular player bonuses too. That's what we call making it rain!
2. More money in your bankroll. We've given you a few ideas on how to get more money in your bankroll – now let's keep it there. It's no good claiming every bonus in sight only to lose all your money a few minutes later. The trick is in boosting your bankroll, and keeping it that way.
So how do you make sure your casino account always looks healthy? By managing your money with responsible gambling behaviour. Santa won't be able to help you here – instead it's all up to you. Rather than betting as much as you want, any time you want, you'll have to set yourself limits – limits on how long you can play, how much you can spend, and how much you can afford to lose.
By budgeting for your gambling spend the same way as you would any other expense, you'll be able to keep your finances on track – and win or lose, you'll always have enough in your bankroll to play with in your next session. Successful gambling isn't about winning every hand of cards or every spin of the reels – it's about keeping a clear head, making informed decisions, and ensuring that your bankroll is a priority at all times. So don't drink and play, keep your emotions out of your gambling, and whatever you do, never chase your losses. Play it safe, and you'll have a merry Christmas and a very happy New Year!
3. More excitement. Yes, we are here for all the chills and thrills of casino gaming! But if you feel that you've been stuck in a rut lately, and you're not enjoying gambling as much as you used to, it's time to turn the tables and crank up the excitement!
How? By trying something new! Feeling bored with your gaming just means you haven't tried everything that's out there yet. Perhaps you're a slots fan and you've never sat at the tables. Perhaps you're a Blackjack fan and you've never played a parlour game. Or perhaps you've always steered clear of the progressives in favour of more traditional slots. Whatever your reason for sticking to certain games, now's the time to break old patterns and try something new!
Don't believe us? Try and see! Pick a game you've never played before and see how you go. Sure, there's a chance you might not like it, but there's also a chance you could feel that rush you haven't felt for a while – that anticipation as you wait to see what the outcome of your game will be. And maybe that's what you've been missing out on for a while. So give it a go this festive season and see if your wish list item comes true. Excitement is a gift, and we hope you unwrap as much of it as possible!
4. More success. Maybe you've chosen a new game to play, or maybe you're happy with your old favourites. But try as you might, you're just not being as successful as you'd like. So that's why more success is on your Christmas wish list – and fortunately, there's a way to make that happen!
Whether you've just started playing a certain game or it's been a top pick of yours for a while, your knowledge of the rules is always critical. You might think you know the basics of a certain game, but do you really? You could have picked up some bad habits along the way, or you might not know all the rules as well as you think you do. And that's where gaming success comes in – not necessarily winning every time, as that's an outcome totally dependent on luck – but ensuring you make the best decisions possible every time you play.
So this Christmas, if you're looking for more success in your gaming, it might be worth your while to take a step back before you make a leap forwards. Brush up on your basics, review the rules, and make sure you know everything you need to before you place a bet. Because the more you know, the more informed your gaming decisions will become, and the more successful you'll hopefully be. You can thank us later.
5. More convenience. This is one we're definitely here for. In this era of instant gratification, the easier it is to get to what we want, the better. By its nature, online casino gambling is already incredibly convenient – no need to make a mission to an actual casino, get dressed up, spend money on transport, food and drinks, and wait in line for what feels like ages to play your favourite games. No, just log onto your computer or laptop wherever you are, in whatever you're wearing, and you'll be able to place your bets in minutes.
So how can it get even more convenient than that? By going mobile! That's right – there's more to gambling online than simply playing on your laptop. Now you can play via your cellphone, tablet or mobile device, and take your gaming with you wherever you go. It's like having your own personal casino in your pocket at all times – and wherever you are, whatever the time of day, you'll be able to log on and play at your own convenience. It's quick, it's easy, and it's super accessible – everything you want in a casino. So if you haven't made the move to mobile yet, now's the time. Turn your tablet or cellphone into a casino and off you go. Christmas wish granted!
6. More peace of mind. We get it. There's always an element of risk to gambling no matter how cautiously you play, so the more peace of mind you're able to have, the better. And that level of comfort and trust comes straight from the online casino you're playing with. If you're not sure of your casino's credentials or whether it has your best interests at heart, then it could be time to move to a more reputable establishment. A casino that's backed by a solid reputation and an unwavering commitment to its players will always be a more valuable place to play, and it's one that can give you the stability you're looking for.
So if you think it might be time to make a move, take our advice and look for a trustworthy casino that's legal, licensed and regulated – one that ticks all the safety and security boxes, and one that you can depend on to give you the superior gaming experience you deserve. That's our Christmas wish for you.
7. More perks. Who doesn't want more fun and freebies from their online casino? We're always on the lookout for a good bargain, and the chance to take home some epic swag. That's where your casino's promotions come in! Keep an eye out for these in your casino communication and your casino's website, because if you're playing with a reputable provider, they should have a wealth of opportunities on offer for you.
From monthly promotions to prize giveaways and tournaments too, there's always something happening at a top online casino, and there's always a way to play for cash, credits and other exciting rewards. What's more, if you're a regular player at your online casino, you could get more out of your player experience by taking part in your casino's loyalty programme too. Most casinos have a loyalty programme that's structured on the amount of wagers you place, or the size of the bets you place, and the more you play, the more bonuses and other extras you could qualify for. Take a look at your casino's website to find out if they offer any kind of loyalty programme, and if they do, how you can benefit from it. There are plenty of perks out there if you take the time to look – and once you do, you could be having a very merry Christmas indeed!
8. More interaction. We know, it sounds almost counter-intuitive. You're gambling online because you like the peace, quiet and convenience of it – but sometimes you'd like to enjoy the community aspect of gambling as well.
That's where live online casino play comes in! If you've never branched out into this form of online casino gaming then get ready, because you've got a world of excitement coming your way! Hosted in a real casino environment and managed by real croupiers, live online casino play is exactly the real time exhilaration you're looking for! You'll be able to play in the same way as you would an actual casino, except with all the convenience of home. What's more, you'll be up against other players too, and you'll be able to communicate with both them and the croupier via the live chat function, giving you the real life interaction you've been looking for – and still all from the comfort of your own home.
Live online casinos generally offer popular table games like Blackjack, Roulette and Baccarat – however there are also a host of other live games you can enjoy too, such as Monopoly Live or Crazy Time. Here you'll also be playing against others with a live host guiding you through the game, for all the real time thrills of an actual casino. So even if feeling the energy of other players is what you're all about, you still won't need to leave your home to experience it. More interaction, more adrenaline, and more Christmas wishes granted!
So, have you decided what's going on your gambling Christmas wish list yet, and how to make it happen? Just have a think about what you can do to make your gaming experience more rewarding and more exciting, add some Christmas magic, and off you go!