Your online casino bonus guide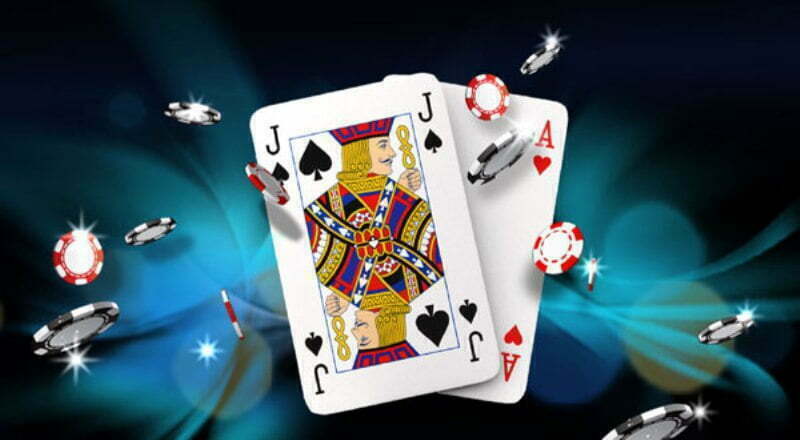 What's better than playing casino games online? Claiming casino bonuses online of course! Without a doubt it's one of the most fun parts of signing up to a new online casino – claiming your sign-up bonus, getting free money in your account, and hitting the casino floor with a tidy bankroll in your pocket and a big smile on your face. Living your best gaming life!
But what exactly are casino bonuses, why are they so important, and how do you claim them? Take a look at our handy guide to all the ins and outs of online casino bonuses, and get ready for all the rewards you deserve!
What are casino bonuses?
Quite simply, casino bonuses are incentives – either incentives for new players to sign up, or incentives for existing players to keep on, well, playing. Casinos need players or they'll go out of business, and the best way for them to attract new players and retain existing ones is by offering them money – and lots of it.
As a casino player, this is where you score. By browsing the various types of bonus available and finding the most generous and lucrative offers advertised, you could end up with a very decent bankroll before even placing a single bet. And once you've signed up and started playing, keeping an eye on your casino's regular bonuses and promotions could help you net even more funds, adding to your player account and your enthusiasm as well. Because that's what it's all about after all – games, money, and quality entertainment.
How do casino bonuses work?
Although it's fun to claim bonus money, it's always important to bear in mind that it's not actually 'free' money. If it were, all the casinos would go out of business in about a day. While it's true that some bonuses, such as free spins or no deposit bonuses, may feel like free money, given that there's no initial outlay or deposit needed from your side, in fact when it comes to their wagering requirements, they're not free at all.
That's because in order to withdraw your bonus money from your account, you'll need to wager a certain amount and play certain games a certain number of times. And that's how the casino makes its money back. It makes sense though, because otherwise you could just go around to all the casinos, claim your free bonus money and cash it out instantly. Again, all the casinos would go out of business, and that's no fun for anyone.
What are the different types of casino bonus?
Now we're getting to the good stuff! When it comes to casino bonuses, there are usually two different types – those designed to welcome new players and those designed to keep existing players. Let's take a closer look at both.
Welcome bonuses:
1. No deposit bonuses
We're always here for no deposit bonuses – literally the type of bonus you can claim without having to make a deposit first. Usually you'll be given a bonus code you'll need to enter when claiming your bonus, and once that's done, the casino will deposit your bonus money into your account, and you'll be good to go.
That's the good news. The great news is that you'll have a huge variety of no deposit bonuses available to you once you start looking for them. Often you'll find just a straight 'sign up and claim' type of bonus, but equally as often you'll find free spins bonuses, games bonuses, mobile bonuses and more – literally hundreds of thousands to choose from, offered by online casinos all around the world. In fact, your biggest problem will be selecting one from the huge range available.
Always remember though that when it comes to no deposit bonuses, there are often very strict terms and conditions attached – usually regarding the games you're allowed to play with your bonus money, and the number of times you need to wager your bonus before cashing it out (plus sometimes you may need to make a deposit before requesting a withdrawal as well). In order to stay compliant with the bonus guidelines, make sure you read all the fine print attached before claiming anything – then once you know what you're doing, your only job is to have fun!
2. Deposit bonuses
If you're not claiming a no deposit bonus, then you're claiming a deposit bonus, right? This type of bonus does require an upfront investment on your part, but at the same time, deposit bonuses are usually of a much higher value than no deposit bonuses, which is a huge part of their appeal. The most common types of deposit bonus include:
Match bonuses: 'Get a 100% bonus up to $100!' If you're thinking about claiming this type of bonus then congratulations, you've found yourself a match bonus! Quite simply a match bonus is when the casino matches your deposit amount up to a certain percentage – so whatever amount you choose to invest with your deposit, the casino will match 25%, 50% or 100% up to a certain amount. So in our example, if you choose to deposit the maximum of $100, the casino will then match it 100% with the same value in bonus money, giving you an amazing total of $200 to play with! The bonus percentages and maximum amounts will vary from casino to casino – what won't change is how exciting it is to claim them!
Tiered bonuses: 'Get up to $2,000 free on your first 5 deposits!' Welcome to the word of tiered bonuses – just like match bonuses, but better! Here you won't just be claiming one welcome bonus, you'll be claiming a series of them on your first few deposits from the casino – in our example, a total of $2,000 awarded to you over a series of five deposits. The point of this obviously is to get you to keep coming back to the casino and to keep making deposits – but with so much money available, who wouldn't want to claim every bonus on offer!
Free spins bonuses: 'Get up to $100 free + 10 free spins!' Everyone loves free spins, so it makes sense to offer them with deposit bonuses as well as with no deposit bonuses. Usually these are linked to a match bonus of some kind, so as in our example, making a deposit will qualify you for a certain amount of bonus money, and a certain number of free spins as well. These free spins will usually be linked to a particular game, or range of games, so make sure to check this in the terms and conditions, as well as any applicable wagering requirements. Then take your bonus money and your free spins and go and enjoy yourself!
Other types of casino bonus
We've covered welcome bonuses – now it's time to take a look at the other types of casino bonus you can enjoy as a regular player:
Reload bonus: This is the most common form of regular casino bonus – essentially the casino incentivising you to reload your account with a deposit, in exchange for a match bonus, a free spins bonus, a games bonus, or another kind of offer. Keep an eye on your inbox, as reload bonuses are usually communicated via email, and if you can afford it, then go for it!
High roller/VIP bonus: If you're the type of player who's able to spend a lot at the casino, it'll soon be noticed – and it'll qualify you for exclusive high roller or VIP bonuses too. These are usually very valuable, and only available to a select few – although prepare to spend big in order to win big. That's what being a VIP is all about after all!
Cash back bonus: Nobody likes losing money – and that's what cash back bonuses are for! Usually cash back bonuses will give you a percentage of your losses back over a particular period, say a weekend. All you have to do is deposit and wager a specific amount, and if you do happen to lose any money, the casino will give you cash back up to a certain value to offset this. So losing here really means winning, which is a huge plus in our book!
Banking bonus: Here you'll qualify for a bonus simply by using a certain payment mechanism, or by making a deposit with a certain payment mechanism. These bonuses are often advertised in the banking section of your casino software, so keep an eye on your casino cashier and you could soon be making bank!
Loyalty rewards: Not strictly casino bonuses but still rewards worth claiming! Most reputable online casinos will have a loyalty programme of some kind, designed to reward existing players. How they usually work is by awarding you points every time you play games and place wagers – points that you can then convert into cash to place bets for free. Every loyalty programme works differently though, so take a look at what yours has to offer and find out just how rewarding playing regularly can be!
Now that you know all the ins and outs of casino bonuses, it's time to start taking advantage of them! Do some browsing before you settle on a welcome bonus, and once you choose an online casino, keep an eye out for regular promotions and other existing player bonuses. Find the right casino and you could soon be finding out that it pays to play – which is the biggest bonus of all!