All hail Parthenon: Quest for Immortality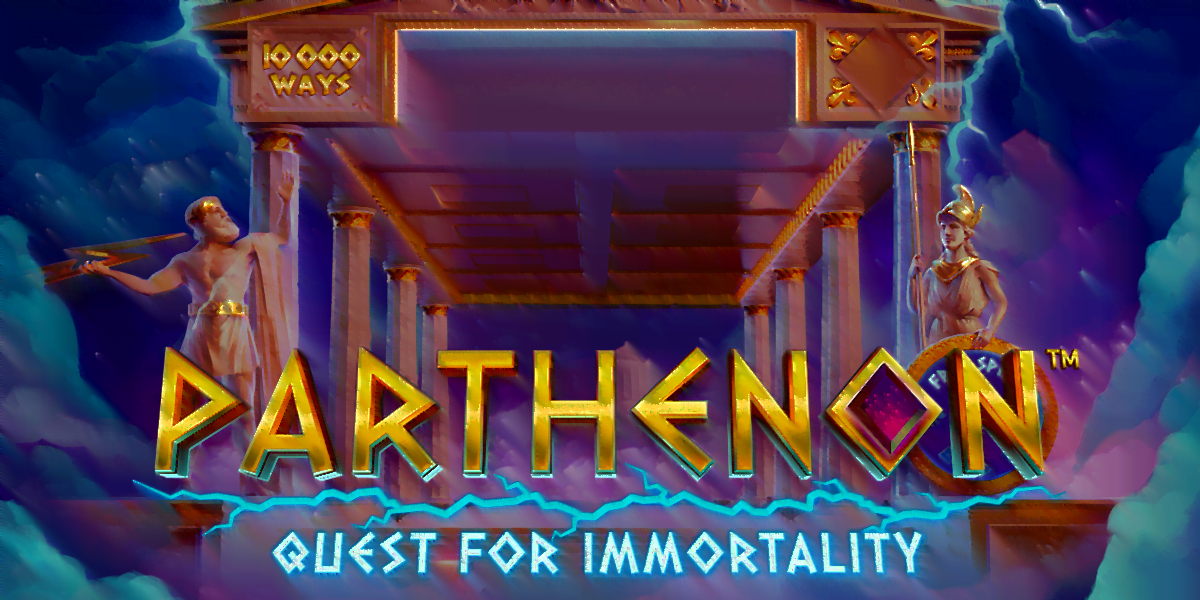 Centuries ago, the Parthenon stood atop the Acropolis in Athens, a great temple dedicated to the goddess of war and wisdom, Athena. Today it stands still – a sight for tourists from across the globe, and the site of the next slot in NetEnt's Quest for Immortality series! Last time NetEnt took players to the pyramids of Giza; this time it's a journey to the Parthenon, and an adventure through ancient Greece – and if the gods are willing, maybe even through jackpots as well!
Look out for familiar symbols taken from popular Greek mythology, including snakes, ships, tridents, and even Perseus and Medusa too. It's a quest for winnings as well as immortality, which is why NetEnt has packed the slot with a range of thrilling features, from wilds and scatters to free spins and an avalanche mechanic as well. Get ready for gripping slots action with 6 reels, 10,000 ways to win and a 60,000x top payout, and who knows – your quest for greatness could see your name living on in eternity!
No gold coins or drachmas needed for betting here – simply choose your bet size anywhere between $0.20 and $200, and make your play for winnings. Make sure you're playing within your means and keeping an eye on your bankroll at all times – because the more you manage your money, the more gaming you'll be able to enjoy!
Ready to experience all the excitement that ancient Greece has to offer? Then let's get started! Spin the reels, and as soon as you find a winning combo of 2 or more matching symbols, you'll activate the avalanche mechanism. Similar to cascading reels, the avalanche will remove all matching symbols from the game area, allowing new symbols to tumble down in their place. The more winning combos you find, the more symbols will continue to fall down, until no more winning combos are found. Then just spin the reels to start the process all over again!
That's not all the gods have in store for you though. Watch out for free spins, which you'll activate as soon as you come across 3 to 6 scatters, bringing 8 to 20 spins your way. What's more, finding 3 scatters during your free spins round will add another 2 spins to your total, while winning symbols will instantly transform into wilds, boosting your multiplier by 1x at the same time. With a top potential multiplier of 20x to be played for, you could soon be enjoying jackpots fit for the gods!
Ready to make your way to ancient Greece and start your Quest for Immortality? The Parthenon is waiting, and so are the winnings!
Happy Spinning 🙂