Animal Arcade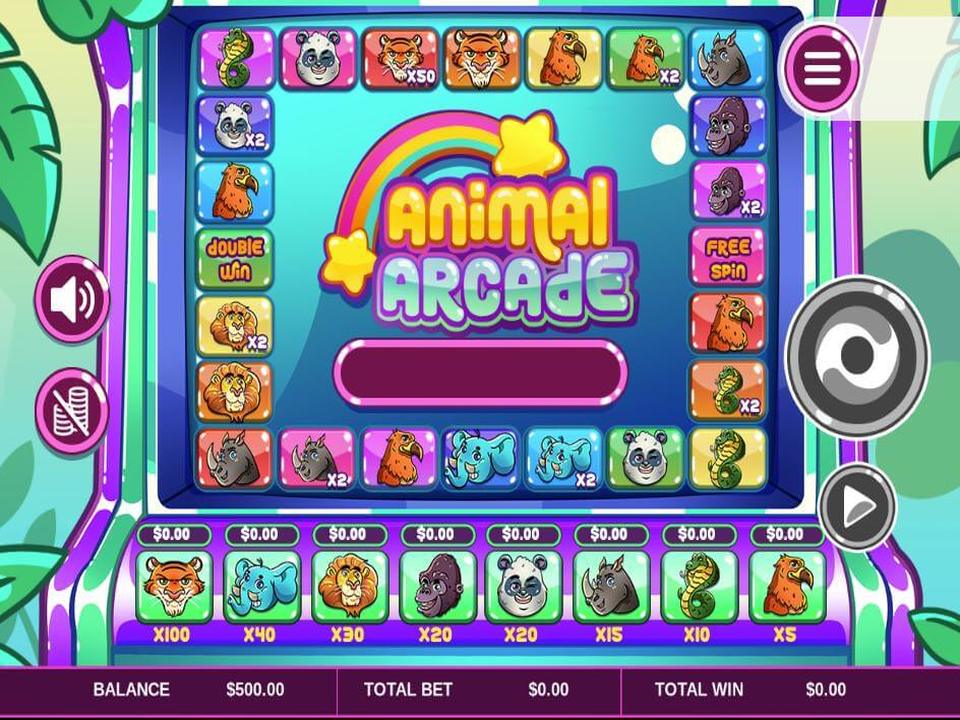 Combine your love of animals with your love of fast-paced slots and spin to win with Animal Arcade, the game that takes wildlife to the next level! No need to leave the house to go on safari when you can find all your favourite animals right here, from lions and tigers to elephants, rhinos, pandas, hawks, gorillas and more!
Looking for thrilling winnings? Animal Arcade is exactly where you'll find them, with the chance to bet on your animals of choice, and win amazing payouts and free spins in return. Just guess which animal the highlighter will land on at the end of spin, and you'll be a winner – it's that easy! Choose your bet amount, click on one or more animals to select them, then spin. The highlighter will travel clockwise round and round the various squares of animals, eventually slowing down after three seconds and landing on one specific square. If it lands on the animal you've chosen, you'll be a winner!
With a Free Spins square, there's even more to enjoy with Animal Arcade. If the highlighter lands on Free Spins, you'll get an instant free spin for an extra winning opportunity. Plus if it lands on the Double Win square as it races round the animals, you'll get a double free re-spin, with one highlight racing clockwise and one racing anti-clockwise for double the winning opportunity!
Remember though, even though you might be on lockdown or self-isolating like a champ, it's still important to set limits for your gambling, and to stick to them. If you have a lot more free time than usual, it can be tempting to spend it playing your favourite slots and casino games – but if you find yourself playing beyond the limits of your budget, you'll need to slow your gaming down a little.
Set yourself limits for how long your gaming sessions should last, how much you can afford to bet, and how much you can afford to lose, and stick to those limits at all costs. It's all too easy to get caught up in the moment, and to place bet after bet without paying attention to your bankroll. So make sure to be aware of how much you're spending, and how long you're playing for at all times, whether you're playing on your laptop, cellphone or other mobile device. Because if you gamble responsibly now, you'll always be able to come back and play another day. Good luck!
Happy Spinning 🙂