Become the king of the jungle with Max Quest – Mission: Amazon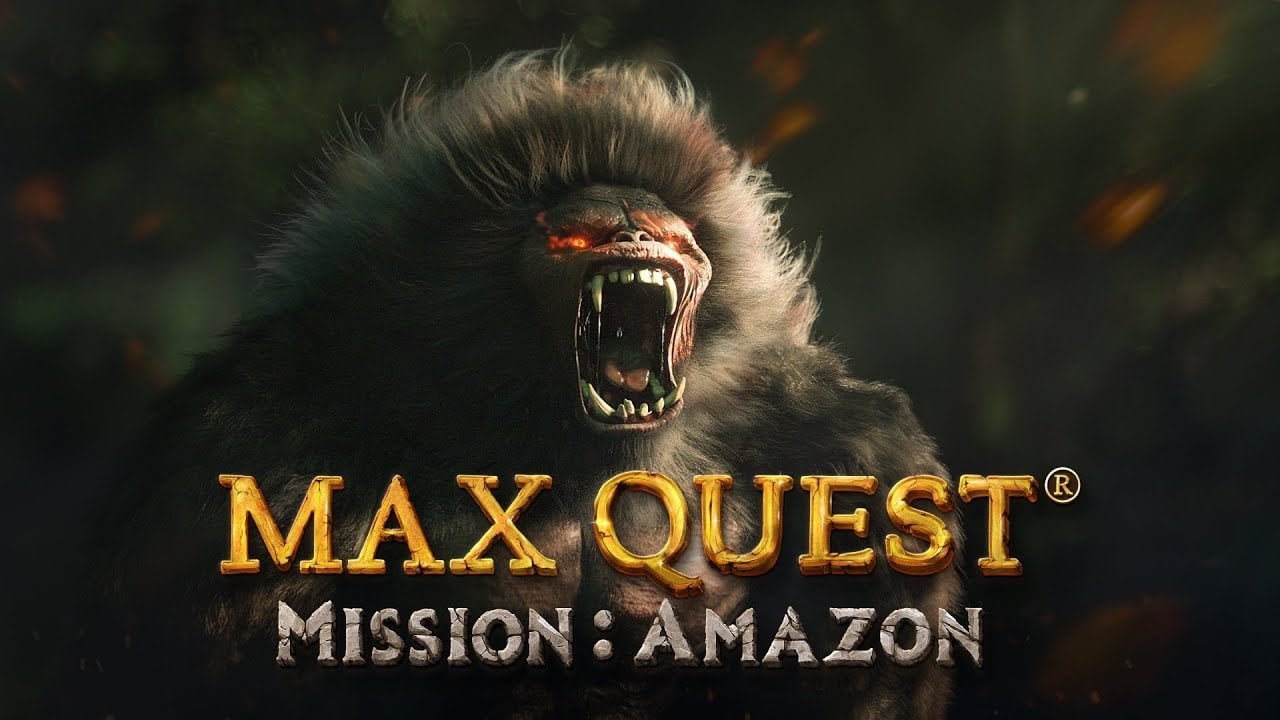 Get ready to go on a winning quest with famed BetSoft adventurer, Max Quest. You've heard of Pragmatic Play's John Hunter, but if you've never met Max Quest before then you're in for a real jackpot treat – and a gaming experience packed with thrills along the way! Make sure you've got everything you need for this exhilarating slots mission – there's treasure to be found and every last bit of it could be yours!
If you're new to the whole Max Quest vibe, why not start with his latest escapade, Mission: Amazon. One thing you'll learn about the Max Quest series right away is that it's no ordinary set of slot games – instead, like actual video games, it makes use of RPG-style content (that's role-playing games, if you're new to the genre), and uses the idea of interactive shooting to move you along your slots mission. The more enemies you conquer, the more chance you have of being paid out – and you'll have a team of soldiers and adventurers to help you out too. Move over Indiana Jones, there's a new explorer in town! 
So how exactly does the game work? Well, just like a regular video game, you'll be in control of the hero – in this case, Max Quest – and you'll be able to shoot his weapon in order to take down the various enemies that appear along the way. Over the course of the slots game you'll meet three big enemies and a few smaller ones too, all of which you'll need to get the better of. 
One thing that's still the same as traditional slots is choosing your bet size, which in this game translates to the amount of money you spend on each bullet, rather than each spin. The sizes range from $0.01 to $0.50, and you'll be able to choose which room you want to play in too, according to the cost of your bullets. As for payouts, there's a top jackpot of up to 6,000x your original stake, which will pay out the upper limit on a max bet – plus with a very generous RTP of 97.50%, there's everything to play for! 
Once you've chosen your bet size, you'll be able to choose a room to play in, depending on the cost of your bullets. All this will happen from within the game's lobby, where you'll be able to find out more info about Max Quest himself too. Any questions? Just consult the game guides and explanations, which give you a thorough breakdown of how the game works. 
Select your room, step inside, and you'll immediately see an overview of your zone, any enemies in sight, and any objects too. Tap your finger on your targets to shoot, or keep your finger pressed down to fire continuously, and see if your aim scores you any wins! 
At first you might be all "WHAT IS HAPPENING??" but you'll soon get the hang of it. You'll learn that you'll be able to buy crates of special weapons, that different weapons have different strengths, and that the more enemies you defeat, the more you'll be able to move up the leaderboards as a result. This won't pay out anything, but the kudos are wild! 
You'll also be given various quests to take part in – five in total, each with a number of different objects that need to be collected in order to complete the level. Finish your quest, and you'll win an instant prize – plus if one of your defeated enemies drops an object, you'll win a prize too, along with rewards for taking them down in the first place. 
With 12 enemies, there's plenty to play for, and a ton of excitement and thrills to enjoy along the way. Are you ready for the ultimate winning quest? Then team up with Max Quest – the Amazon adventure awaits! 
Happy Spinning 🙂