Cake. The Most expensive in the world.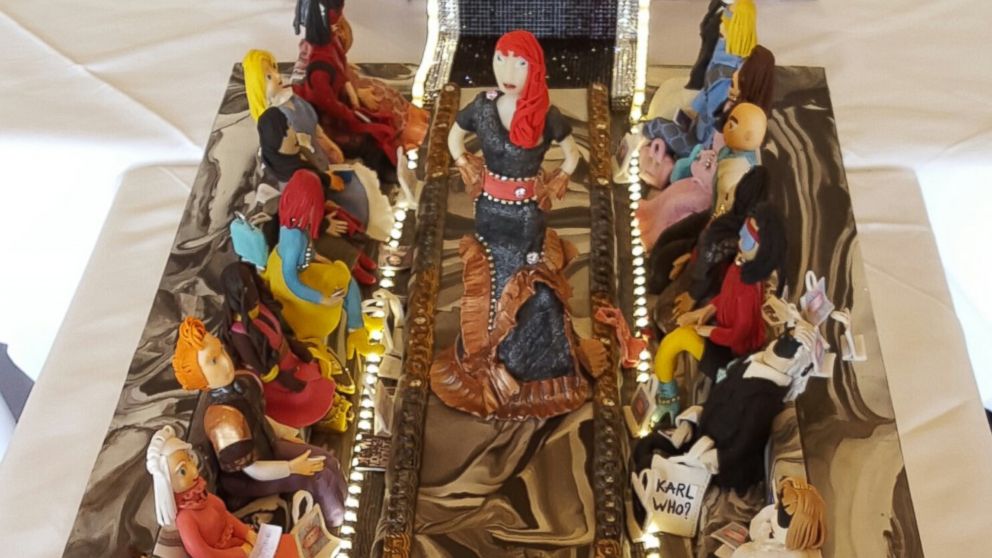 The most expensive cakes in the world. Everyone loves cake, right? Whether it's for a birthday, a wedding, a special occasion or even just a Tuesday. There's nothing like a decadent piece of chocolate, carrot or red velvet cake to put a smile on your face. Plus since we're adults, we can have cake for breakfast if we want, and there's nobody stopping us.
There is a big difference in price though between a generic store-bought cake and a bespoke cake creation. So much so that you might need a casino jackpot just in order to purchase one. Take a look at the world's most expensive cakes and see how much you'd need to save up in order to have a slice.
1. Debbie Wingham's Runway Cake – $75 million
Literally, WHAT? $75 million, how is that even possible? Well, when you're an anonymous buyer from the UAE ordering a cake for your daughter's combined birthday and engagement party, you want only the very best. And that's exactly what this buyer got, along with an eye-watering price tag too. This is the most expensive cake.
Cake or car?
Created by designer Debbie Wingham, this unbelievable piece art was made and decorated to represent a fashion show. Complete with a six-foot long runway and hand-crafted fondant figures on either side. Weighing an amazing 1,000 pounds. The cake featured chocolate ganache and triple Belgian chocolate as part of its flavour profile. And it took an incredible 1,100 hours to create.
But the most amazing part? The meticulously designed figurines. All wearing couture clothing and accessories from Wingham's line. Not to mention the 4,000 diamonds studding the cake itself. With pink, yellow, white and black diamonds twinkling down the runway. It's no wonder this cake has easily taken the title of the most expensive cake ever created. We're not sure if party guests were able to keep the diamonds (we definitely would have asked) but we sure hope the most expensive cake itself was delicious!
2. Dimuthu Kumarasinghe's Pirate Fantasy Cake – $35 million
A bit of a drop down from $75 million but still insanely priced is the Pirate Fantasy cake from Chef Dimuthu Kumarasinghe. Coming in at a whopping $35 million. Created in 2012 and designed to resemble an actual pirate ship. The cake comes with its own actual treasure, in the form of glittering jewellery like rings, necklaces and brooches.
I think I'm craving a winning jackpot
With an amazing 10 layers. Including exotic flavours like zucchini and coconut meringue, Pirate Fantasy is truly a unique work of bakery art. But what else would you expect from a nine-time Culinary Olympics winner? Ahoy mateys!
3. Devorah Rose Diamond Gala Cake – $30 million
When you're the editor-in-chief of a glossy magazine publication, you don't want just any old cake for one of your parties.  You want something truly spectacular. Which is why editor-in-chief of Social Life Magazine, Devorah Rose, once paid a staggering $30 million for one at one of her lavish events.
Made by the Cake Boss himself, Buddy Valastro, the Diamond Gala cake (as it came to be known) featured an incredible $30 million worth of gemstones. Including sparkling sapphires, rubies, emeralds, and of course diamonds too. We don't know what it tasted like. But as it was made by Buddy, we're sure it was a hit. Now to figure out how to get invited to one of these parties ourselves…
4. Nahid Parsa's Luxury Bridal Show Cake – $20 million
We know that wedding cakes are big business, but $20 million for one seems… excessive. And in fact, it wasn't even created for an actual wedding. But for a wedding show – the Beverly Hills Luxury Bridal Show, to be exact.
Created for the event back in 2006, this showstopper stood 1.5 feet tall and was designed by Nahid Parsa to resemble the silhouette of a bridal gown. Decorated with pink flowers. Studded with diamonds and covered in gold flakes and gold dust. It was a marvel and caused a sensation when it was finally revealed. Definitely a cake you'd want to say 'I do' to!
Just 2 more to go!
5. Luster Dust Cake – $1.5 million
Another cake designed for a bridal event. The Luster Dust was created specially for the Dallas Bridal Fair in 2010. Crafted from ivory fondant and dusted with silver, it was adorned with more than $1 million worth of diamonds and sapphires. Which no doubt contributed it weighing 160 pounds. Spoiler alert though: It wasn't actually real. Instead it was filled with foam, with the icing and embellishments being the main attraction. Probably a good thing it wasn't real though, as a single slice of this would have gone for $3,125! We're not saying it's not worth it, but we can get about a whole bakery for the same price – no foam in sight.
6. Masami Miyamoto's Diamond Chocolate Cake – $850,000
What is it with cakes and diamonds? If it's a trend, it's certainly one that we can't afford. Not without a little help from a casino jackpot, that is! The same seems to be true for pastry chef Masami Miyamoto's diamond chocolate masterpiece. A creation that's on display in the Takashimaya department store in Osaka, and has yet to be snapped up by a willing customer. We think it's probably the price tag that's the issue here. This creation comes in at an amazing $850,000! Of course it's not the chocolate that makes this so expensive. It's its diamond ornamentation, with 50 carats of diamonds used to decorate this bakery stunner. We think we'll stick to window shopping for now, but we're definitely adding 'buy diamond cake' to our bucket list!
Inspired to start saving for one of these unique creations? A casino jackpot could help you do the trick. All that we ask is you please save us a slice – we'd love to know what multi-million dollar cake tastes like! Here you have it, some of the most expensive cakes in the world.