Credit card gambling banned in the UK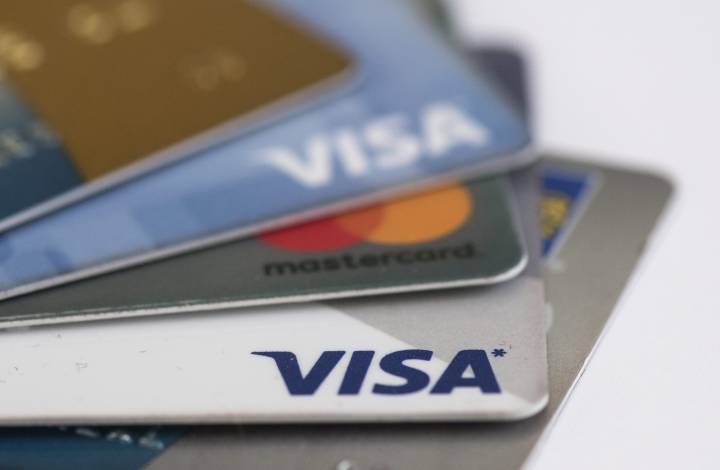 UK online and offline gambling fans, listen up – this one's for you! If you're used to paying for your gambling purchases with your credit card, then we're sorry to say that going forward, you'll need to switch to a different payment mechanism. That's because from 14 April 2020, the UK Gambling Commission will be instituting a nation-wide ban on gambling businesses being able to accept credit cards from players.
"WHAT??!!" is probably your first reaction to the news. "WHY??!!" is probably the second. So we'll do our best to answer the questions you no doubt have, and to show you that while it might seem like a huge inconvenience, it's actually in your best interests at the end of the day.
Understanding the ban on credit card gambling
While it might seem like a unilateral decision made on the spur of the moment, in fact the ban on credit card gambling is one that was months in the making, following a public consultation conducted between August and November 2019. With both an online gambling review carried out by the UK Gambling Commission, and one instituted by the government as well, the decision to ban online credit card gambling was finally made, following hot on the heels of an earlier decision to drastically decrease the maximum stake on fixed-odds betting machines.
The reason behind the ban? Quite simply, the amount of credit card debt accumulated by problem gamblers. With online and offline gambling a hugely popular activity in the UK, approximately 24 million people in Great Britain currently gamble, with online gamblers totalling 10.5 million of this number. Out of the total number of people gambling throughout the UK, 800,000 choose to bank with their credit cards – and of this number, at least 22% have been categorised as 'problem' gamblers. That's approximately 176,000 people who aren't able to budget appropriately, and who are living beyond their means as a result of credit card gambling debt.
What the experts say
While the ban will have an impact on both online and land-based casinos (with the exception of non-remote lotteries, which are exempt from the ban) the hope is that the decision will have an overwhelmingly positive effect on those vulnerable to overspending and accumulating debt.
Gambling Commission chief executive, Neil McArthur, is firm on this point: "Credit card gambling can lead to significant financial harm. The ban that we have announced today should minimise the risks of harm to consumers from gambling with money they do not have.
"We also know that there are examples of consumers who have accumulated tens of thousands of pounds of debt through gambling because of credit card availability. There is also evidence that the fees charged by credit cards can exacerbate the situation because the consumer can try to chase losses to a greater extent.
"We realise that this change will inconvenience those consumers who use credit cards responsibly but we are satisfied that reducing the risk of harm to other consumers means that action must be taken. But we will evaluate the ban and watch closely for any unintended circumstances for consumers."
Culture Minister Helen Whately agrees. "Whilst millions gamble responsibly, I have also met people whose lives have been turned upside down by gambling addiction," she says. "There is clear evidence of harm from consumers betting with money they do not have, so it is absolutely right that we act decisively to protect them."
More responsible gambling measures from the industry
In addition to the ban on credit card gambling, the UK Gambling Commission also announced certain changes to licensing conditions – changes which would make it compulsory for online gaming operators to join the country's GAMSTOP initiative. An independent self-exclusion programme, GAMSTOP allows people with online gambling problems to register and exclude themselves from online gambling play for a selected amount of time. Following the Commission's updated licensing conditions, all online gambling operators will have to join GAMSTOP from 31 March in order to offer this service to their players.
Culture Minister Whatley is in favour of the move: "We have been clear to all businesses that have connections to gambling, such as operators, social media platforms and banks, that they must be socially responsible and use the power of technology and data to help consumers manage their spending and protect them from harm.
"I have been encouraged by the majority of major high street banks introducing measures to allow customers to switch off spending on gambling through mobile apps, by making it a regulatory requirement for all online gambling websites licenced in Great Britain to sign up to GAMSTOP. I am confident that people who have taken the significant step to opt out of gambling will be well supported, alongside a wide range of other tools."
The pros and cons
That's all well and good for the industry at large, but what about when it comes to you? What are the actual pros (and cons) of moving away from credit cards towards another form of online gambling payment?
Well, firstly there's the peace of mind of knowing that you won't ever get into credit card debt over your gambling – because alternative solutions like debit cards, e-wallets and pre-paid banking require you to have money in your account before you make a payment. So you'll be able to set aside a certain amount of money for your gambling and use it, without getting into debt or having to pay money back to any financial institutions. So there's no overspending, there's no anxiety, and there's no playing with more than you can afford to spend – the cardinal rule of all gambling.
Compared to these benefits, the drawbacks seem relatively small – having to choose an alternative payment mechanism. If you don't feel comfortable using your debit card for online purchases, you'll be able to use an online wallet like NETeller or Skrill, or any number of other online or pre-paid solutions. Even better, you might find that your new banking method offers you a deposit bonus as well, making up for the inconvenience of having to switch payment options. So with the pros and cons weighed up, the scales still fall in favour of the ban, despite an initial disruption.
While the ban will still take a few months to come into effect, it's probably a good idea for you to start planning ahead, and looking at the most cost-effective alternative to your credit card. Take a look at your casino's banking page for a list of all the options on offer, or chat to your customer support team for more information. 2020 has barely begun and already big changes are on their way – and the more prepared you are ahead of time, the better!
Happy Spinning 🙂