Dare to step inside the Horror House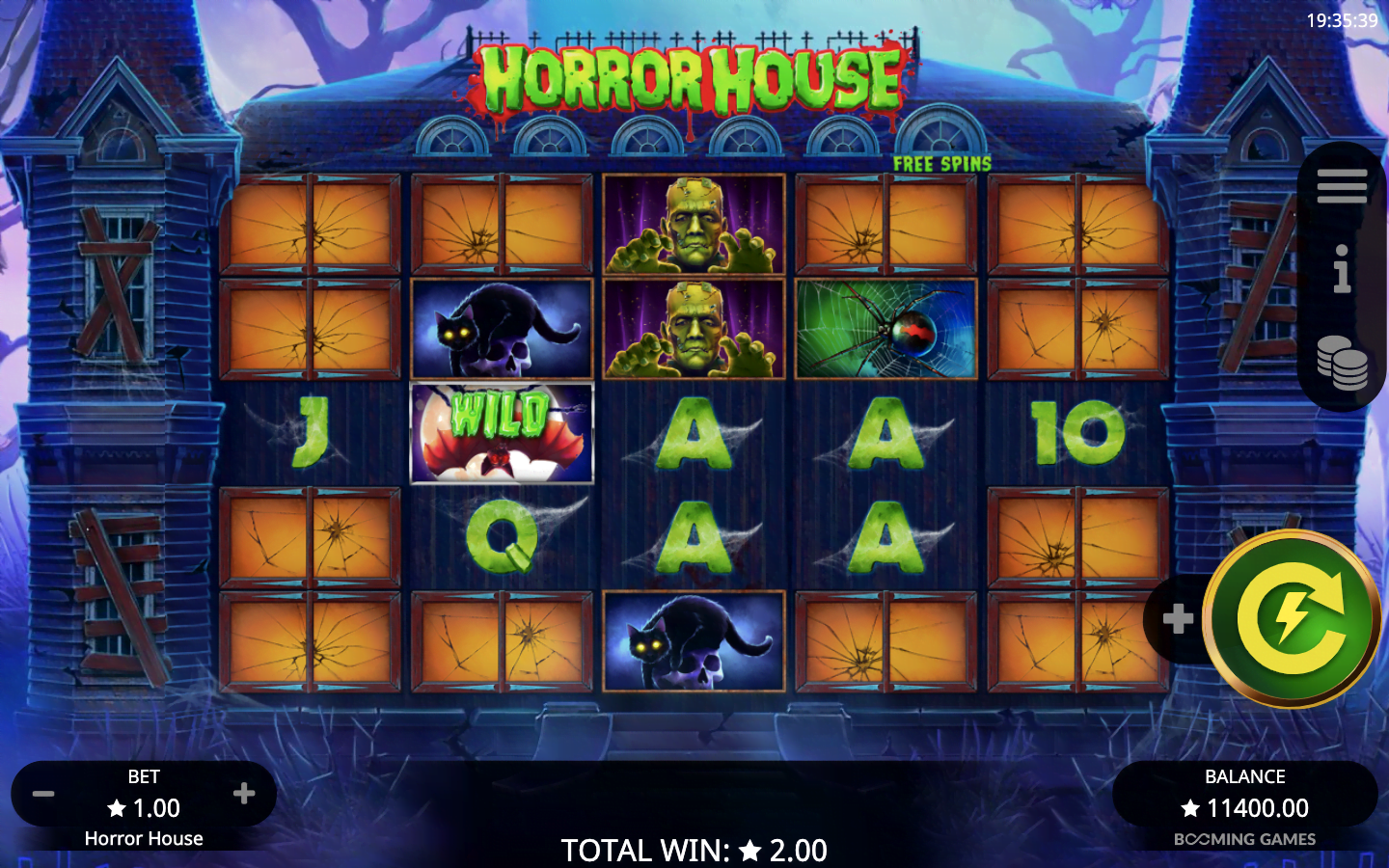 Booming Games isn't playing around with this new slots release – it's Horror House, and it's designed to deliver bloodcurdling wins like never before! Look out for monsters, prepare for adrenaline rushes, and get ready for a Halloween gaming experience unlike any other!
If you're a fan of Halloween haunted houses, then Horror House will be right up your alley. Don't turn your back on it – the game area could suddenly expand with no warning! We hope you're not scared of the dark, because in Horror House it could be hiding all your worst nightmares, from vampires and werewolves to black cats, creepy crawly spiders, and even the famed Chucky doll from the movie Child's Play too! All creatures of the night, and all waiting to unleash hell from within the Horror House itself – an old, abandoned home filled with terror and neglect. Are you brave enough to enter? Then let's take a deep breath and conquer our fears!
At first glance, you'll find everything looks normal. With a 5-reel structure it's a familiar game area, there's nothing to be scared of here. The RTP isn't anything to worry about either – in fact, set at 96.04%, it could have some good winning potential if the reels roll your way. What's more, starting at 45 ways to win and going up to 3125 ways to win including respins, free spins and the expanded game area, Horror House could soon be paying out the 4,800x jackpot of your dreams! Come a little closer though – things are about to get wild!
How wild? Well, find the wild bat icons and you'll have symbols that substitute for all others, helping to form winning combos and bring even more rewards your way. As soon as you hit upon a win, that's when you'll see the Horror House groan, shake, and expand its game play area – and award you a respin at the same time. Don't underestimate this house; it's got plenty of tricks up its sleeve!
Each consecutive win you hit upon will expand the game area even further to its eventual 5×5 structure, giving you even more respins and ways to win too. And once you've had 6 winning spins in a row, you'll have the 5×5 game area to play on, a massive 3125 ways to win, and 8 free spins to play too. The only thing that's scary in the free spins round is how many rewards you could accumulate – so spin to win and you could soon be looking at a scary huge bankroll as a result!
So if you've got courage to spare and you're on the hunt for some huge Halloween winnings, Horror House could be just the place to find them. Just choose your stake, place your bets, and see what chilling jackpot excitement the Horror House has in store for you. And leave your lights on while you play – no sense tempting fate!
Happy Spinning 🙂