Everything you need to know about progressive jackpots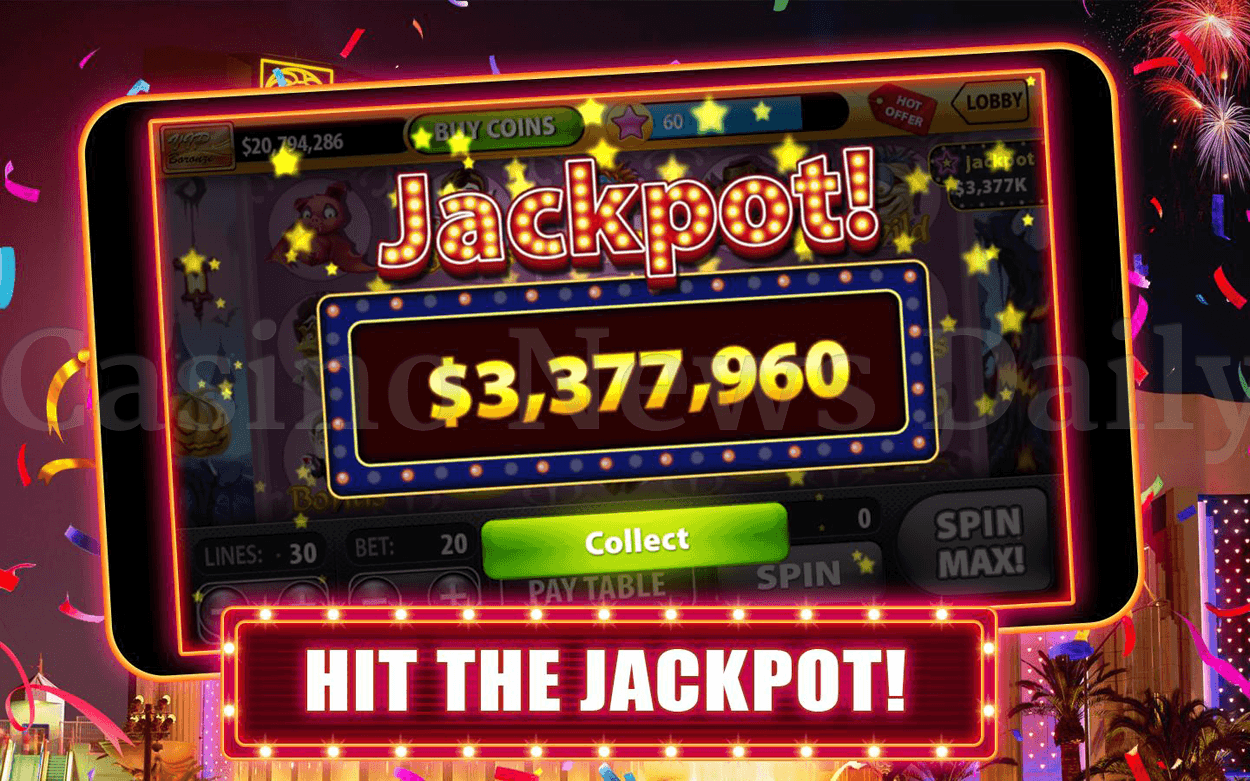 How many times have you seen in a movie or read in the paper about a lucky player hitting a progressive jackpot? It's not just any old casino jackpot – it's a life-changing one, usually in the millions. It's the kind of jackpot every casino player dreams about, and it's exactly the type of payout that could make your dreams of luxury come true. But what exactly is a progressive jackpot, and how do you go about winning one? Let's take a look.
What is a progressive jackpot?
Asking the important questions! A progressive jackpot is a slot (or any other type of casino game) in which a percentage of each bet placed goes towards the ultimate jackpot. So the more bets placed by players, the bigger the jackpot progressively grows, up to its maximum. Hence the name.
Usually the jackpot can either be triggered randomly, or activated by playing a special bonus game – and the longer the jackpot goes without a winner, the bigger it becomes with every bet placed. Once a progressive jackpot has been won, it immediately resets to its starting value, which can often be significant on its own. The take away here? If you're looking to lay claim to a giant jackpot, start your search with the progressives!
What's that meter on the side there?
That'll be the progressive jackpot meter, represented differently on each individual jackpot game. With every bet placed, you'll see the meter (or ticker) move upwards, representing how large the jackpot is becoming. Of course it's hugely exciting to see the meter move up in real time, because the more it moves, the more you could ultimately win on the game.
In fact, some people even choose to base their progressive strategy on the meter, only opting to place their bets once the jackpot reaches a certain value. While this doesn't have any effect on the likelihood of hitting the jackpot, it does mean that if you're the lucky winner, you'll receive a bigger payout. There's no actual strategy involved when it comes to playing progressive jackpots though, so you'll just have to place your bets whenever it feels like the right time for you.
How do progressives actually work?
As we've already mentioned, every bet placed on a progressive game edges the jackpot further up the meter. But how far it goes and how quickly it moves depends on the type of progressive game being played, such as:
Standalone progressives
This type of game is one that allows you to win a progressive jackpot on a single machine only – a standalone progressive for a standalone game. Your bets will still contribute to the progressive jackpot, however payouts on standalone games are often smaller than those on other types of progressives, so it's something to bear in mind.
Local (or linked) progressives
If you're playing a local area progressive, you'll be playing it at a land-based casino – a network of progressive machines usually located in the same area, all linked to the same jackpot. So no matter which machine you choose to play, every one of your bets will contribute to the same progressive jackpot for all the machines combined. Here, the jackpot you're after will be bigger than those offered by standalone machines, but not quite as large as those on offer in wide area progressives.
Wide area (or networked) progressives
Now this is what you're looking for – the wide area progressives that offer the big bucks! It's here where you'll find those multi-million jackpots you've heard so much about, and it's here where you'll be able to place your bets for one of your own!
Unlike standalone or local area progressives that feed in from either one machine, or a small group of them, wide area progressives are linked to a whole network of machines in online casinos all round the world! So if you've chosen to play Microgaming's Mega Moolah, for example, every bet you place on the game will help increase the progressive jackpot. Not only that, every bet placed by every player on Mega Moolah across the globe will add to the jackpot total as well. So at any given moment, there could be thousands of players in hundreds of casinos helping to boost the progressive jackpot total across a given network (e.g. Microgaming, Playtech, NetEnt, etc).
As a result, wide area progressives offer by far the biggest payouts due to the number of players placing bets. Of course at the same time, that means your chances of winning a wide area progressive are smaller than they would be on another type of progressive game. But if you never try, you'll never succeed, so it's always worth weighing up the odds of winning against the prize in play.
How to win progressive jackpots
Spoiler alert: since the outcome of casino games is always completely fair and completely random, there's no sure-fire way to win a progressive jackpot. However, we do have one hot tip that could help increase your winning chances:
Bet max
Our number one rule for casino gaming is to always manage your bankroll effectively, so if you can't afford to bet max, then never ever play beyond your means. However, most progressives will only pay out their top jackpot on a maximum bet, so if your budget will stretch to a max bet, then you could find it worth your while. There's still plenty of excitement to enjoy with a lower stakes bet, but if you're looking for those life-changing payouts, often it's only a max bet that'll help you get there.
Similarly, make sure you have a decent bankroll to play with, and that you're managing your finances responsibly at all times. And just as you would with other online casino games, make sure to set yourself session limits, and wagering and loss limits as well. It's easy to get caught up in the thrill of progressive jackpot games, but you never want to do so at the expense of your bankroll. So play responsibly, play it safe, and have fun. That's what it's all about after all – good luck!
Happy Spinning 🙂