Feel the winning holiday spirit with Christmas Tree 2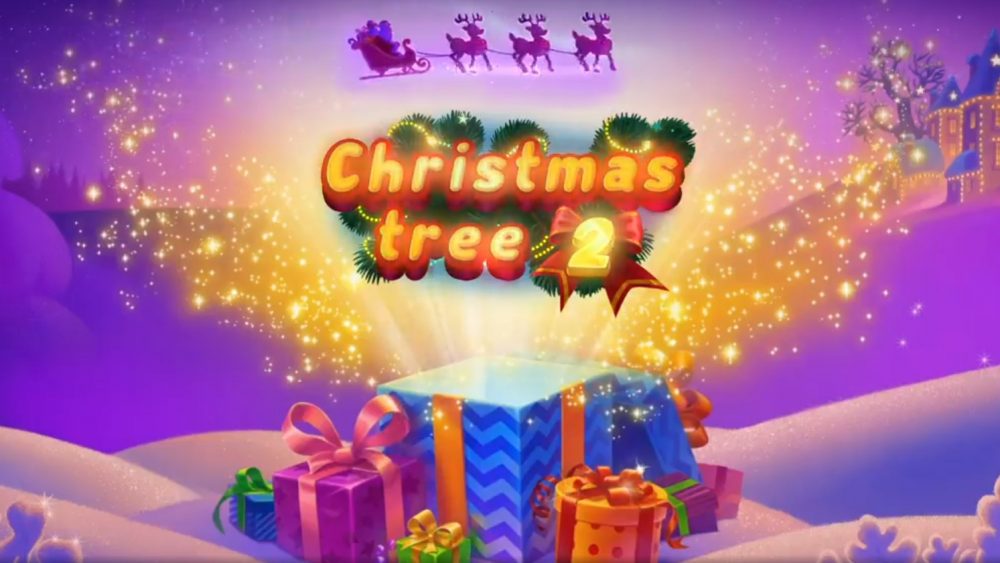 Looking for something a little different when it comes to holiday-themed slots? Then Christmas Tree 2 is for you! Designed by TrueLab for Microgaming, this slot doesn't just feel like Christmas, it actually IS Christmas, with its reels and rows literally arranged in the shape of a Christmas tree. Which is exactly the commitment to the festive season that we like to see!
Dressed in baubles, bells, candy canes, angels and Santa, as every good Christmas tree should be, the rows are arranged on the game area with 7 at the bottom going all the way to 2 at the top – so if it's fun you're looking for, Christmas Tree 2 is exactly where you'll find it!
Of course Christmas Tree 2 has more in store for you than simply a clever design – it comes with a cluster pay feature too, meaning that you'll be rewarded for every group of matching symbols you find clustered together on the tree. What's more, you'll also have fantastic bonus features to look forward to as well, from scatters and wilds to free spins, random modifiers, mystery symbols, and a top payout of 15,000x too!
Want to start making this the most wonderful time of the year for yourself? Then all you have to do to buy into the Christmas joy is make a bet anywhere from $0.40 to $400 – and then it's time to see exactly what kind of wonders Christmas Tree 2 has waiting for you!
As we've already mentioned, you'll be benefiting from the slot's cluster pay feature, which will pay out whenever you find 5 or more matching symbols clustered together on either the horizontal or the diagonal. What's more, as soon as your winning combo has paid out, it'll disappear only to be replaced by new symbols from above, which will keep cascading down with every new winning combo you find. And if you find a snow globe wild, it'll instantly substitute for all other regular symbols, giving you even more chance of finding winning combinations on the tree!
Look out for the snowman – that's because this random modifier will throw snowballs at the tree for you, turning low or medium-paying symbols into snow globe wilds. Then there's the blizzard to watch out for too – another random feature that'll see up to 9 mystery symbols being added to the tree. Will they transform into wilds or scatters? You'll have to wait to find out!
If any of your random blizzard mystery symbols do turn into scatters, and you're lucky enough to have 3 or more hanging on the Christmas tree, then you'll have been given the gift of miracle spins – which means a random snowman in every round, plus an increasing 1x multiplier with every winning combo you make!
We love Christmas trees, and it looks like Christmas Tree 2 is just the right game to decorate your life with winnings. Have a spin today and find out just how much your festive fortunes could change for the better!
Happy Spinning 🙂