Games – More ways to improve your slots game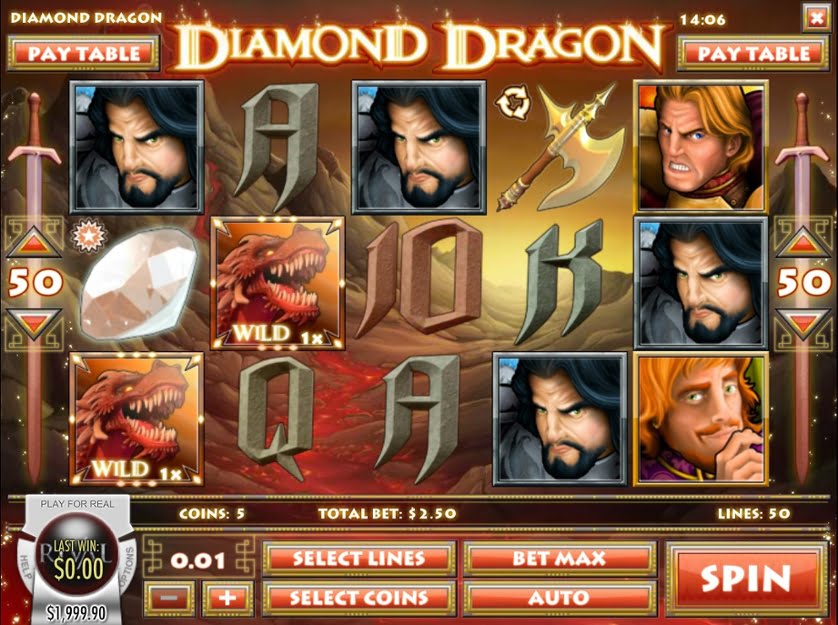 Games – looking for more ways to come out on top when playing online slots? We've already given you advice on how to make the most of your slots play. But if you're looking for a little more guidance, we're always here to help. Take a look at even more of our slots tips, and next time you're at your casino, make sure to take them for a spin!
1. Make sure you're betting the right amount
We don't just mean keeping your bankroll in mind, we mean keeping your desired outcome in mind as well. Obviously when you sit down to play online slots, you're at least thinking about hitting the top jackpot, right? Congratulations, you're human! However, it takes a little more to win than simply spinning the reels. Because in order to improve and win the maximum payout, you'll need to bet the maximum amount as well.
Improve your game play
That doesn't mean you can't win if you bet less than the maximum. Usually slots games will offer a payout of X amount, multiplied by your original bet. So whatever your bet size, if you're a winner, you'll have a prize to celebrate. But the only way to win the maximum jackpot available is by betting the maximum amount on the maximum number of coins and/or paylines (with the exception of some video slots where a separate bet is required in order to qualify you for the top jackpot).
Of course it's here where bankroll management becomes so important too. Because while it's great to bet max and put yourself in the running for the top payout. If the max bet is $250 and you only have $500 in your bankroll, you're not going to get very far. Which means your slots play needs to be a delicate balance between max bets that could see you win the jackpot, and max bets you can afford. Get this right, and you'll be putting yourself on the path to success.
Set yourself up for success
2. Pay attention to the RTP
We touched on this briefly in our previous article, but it's worth focusing more attention on. Essentially, the RTP (or Return to Player) percentage is a number that shows how often a player can expect to win – or, more simply put, how much of your bet you should be able to get back from a slot over time. The higher the RTP, the better your chances of getting money back, so it's important to know what a slot's RTP is before you start playing.
What's also important to know, however, is that RTP is a theoretical number. One calculated over millions of spins, and that pays out over the long run, rather than the short-term. So if a slot's RTP is 96% for example, you shouldn't expect 96% of your wagers to be returned to you after a single gaming session. The significance of RTP still stands however – rather choose a slot with a higher RTP to give yourself the best chance of making money. Read online reviews to find out which slots to go for and which to avoid, and get those reels spinning!
Play the long game
3. Play progressives wisely
Let's face it – when it comes to casino fantasies, there's nothing more thrilling than the thought of winning a multi-million jackpot. And the best place to find the big payouts? Progressive slots!
A word of warning though. It's best to be cautious when playing progressive slots. While there's no denying they are hugely exhilarating, they can also be costly as well. Particularly given their bet sizes and their RTP. Traditionally progressive slots have one of the lowest RTPs at the casino. Which means your chances of winning aren't great to begin with. What's more, the only way to win the top jackpot is to bet the maximum. This could pose a risk to your bankroll if you're not careful.
Be careful and manage your bankroll
Of course, progressive slots are amazingly good fun, so we're not telling you to avoid them at all costs. Just be aware of all the factors involved before you sit down to play. A few spins on a progressive is fine. But blowing through your entire bankroll in a single session isn't. Be smart about your game play. Because that's a winning attitude right there.
4. Don't always go big
Following on from our previous point, it's absolutely ok to go for smaller jackpots, rather than giant progressive payouts. Even if you're on a budget and need to watch your bankroll closely. There are still plenty of jackpot opportunities out there for you on slots that have a smaller betting range. And a smaller payout as a result. Remember that the ultimate aim of gambling is always to have fun. So even if you're playing for a smaller prize, you'll still be managing your bankroll responsibly. And enjoying the best of online entertainment at the same time. And that's a big win!
Big wins are here
5. Stay away from branded slots
We know it's tempting – when you see a slot themed around your favourite movie, TV series or even singer or actor, the inclination is to want to play right away and immerse yourself in that star experience. However, what you may not know is that branded slots are often far more expensive than regular slots. Simply by virtue of the fact that there are licensing rights involved. Which the gaming operator can only recoup by increasing the bet size. So if you're not careful about your game play and judicious with your bet sizes, your bankroll could take a serious hit. By all means play a few spins and join in the excitement if you're keen. Just don't stay and play for too long or your account balance could soon be on the losing end.
Simple is key
6. Look out for bonus offers
Weekly bonuses, monthly bonuses, games bonuses, free spins bonuses and more – casinos love it when you stay and play. So they'll use all the incentives they can to keep you at the reels. Which means you score! Keep an eye on your emails and your text messages to find out what kind of offers your casino has in store for you. And if there's one that feels right to you, then claim it straight away. You'll have bonus money in your account, and you'll have another opportunity to play and maybe even win – what's not to love?
Now that you've got even more slots tips at your disposal, it's time to put them to good use. Take what you've learned, try our advice out on your favourite slots, and see what fate has in store for you!