Hot Blox!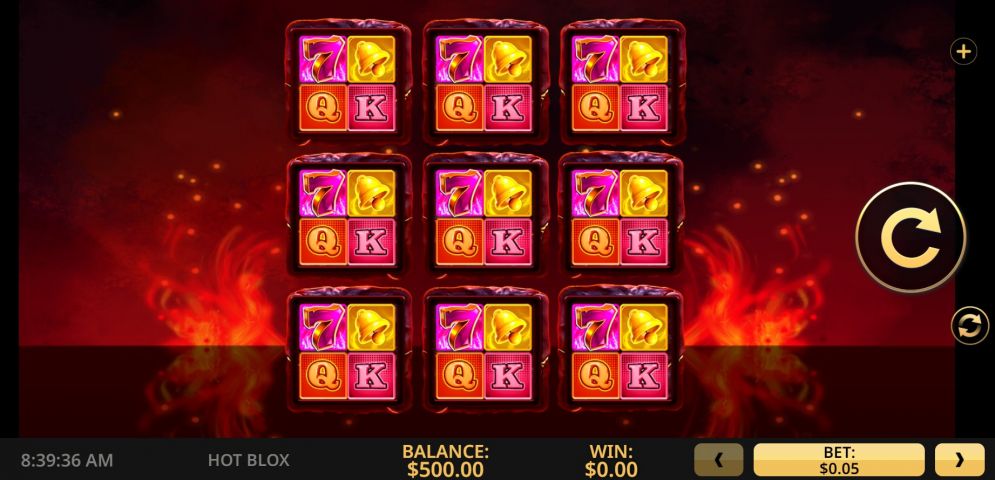 It's almost the weekend and I don't know about you, but I could use a little pick-me-up. High5Games gives you Hot Blox which does just that, a much needed pick-me-up. The layout in this game is really unique because unlike the traditional 5×3 grid, this is basically a set of 9 mini grids that are 2×2. This gives the game a very modern feel to it and it's also very easy to play. Be sure to adjust your betting lines before you play 🙂
You'll notice on every grid, there is a glowing ring around it. This is the multiplier meter. This will give you multipliers and you can keep track of how many by looking at the ring.
There are also zero paylines in this game. Paylines normally determine how a win is created. This time, you will have to get 3 Mega symbols in order to form a win. Mega symbols are 2×2 blocks that happen when 3 of the same symbol show up on the same block. A mini grid turns into a Mega Symbol, are you with me?
Each block also has their own meter that fills up with every non-winning spin as well.
Are you ready to try this unconventional game?
Happy Spinning 🙂