How special are online specialty games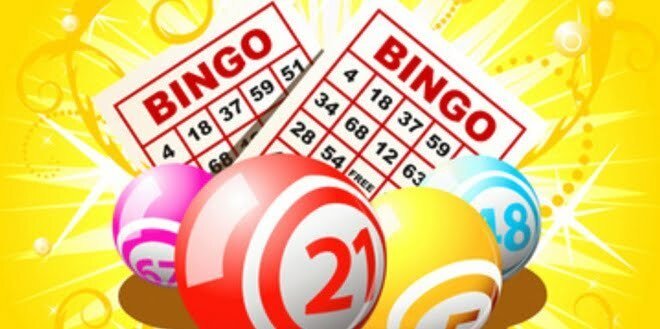 Slots, Roulette, Blackjack, Poker, Craps, Baccarat – these are the big guns of online casino gambling, and if you're a regular player, chances are you've played one or all of them at some point in your gaming career. But what about specialty games? Have you ever heard of them, ever played them, ever wondered what makes them so… well… special?
What are online casino specialty games?
It's a general enough definition but it's one that works – if a game isn't a slot, a table game or a jackpot game, it's a specialty game, and it's usually a whole lot of fun! Generally played by those looking to take a breather from their regular games, specialty games are found in their own separate area in both land-based and online casinos, and usually rely wholly on random luck and outcomes, with zero skill element involved.
While you might think that specialty games are a rarely-played alternative to more traditional games, in fact they've become hugely popular in their own right. They're a welcome break, they're hugely entertaining, and they're diverse as well, with a wide range to choose from and enjoy. From Keno and Bingo to scratch cards, Sudoku, virtual games and more, there's something for everyone. Want to step away from your regular gaming and find your own specialty on the side? Take a look at just what's in store for you!
Popular online specialty games
While specific ranges of specialty games will obviously vary from casino to casino, there is still a core of popular games you can usually expect to find wherever you go:
Bingo
Now Bingo doesn't have to be kept to old age homes and family nights – it's ready and waiting for you whenever you want to play it! A hugely popular and thoroughly entertaining specialty game, Bingo can most often be found online in a number of different formats:
30-Ball Bingo – This small game packs a big winning punch! Play with 30 numbers and a 3×3 Bingo ticket, and see how long it takes for you to snag a payout.
75-Ball Bingo – More balls, more excitement! This popular US version of the game makes use of a 5×5 ticket, and allows you to choose how many balls you'd like drawn as well. Here you'll be able to score a win by filling in all the numbers, and by making certain patterns too. Keep your wits about you – the winnings are waiting!
90-Ball Bingo – Go all in with this European Bingo classic! Offering you a full 27 spaces on your 9×3 ticket, this variation takes 90 balls and gives them to you in a neverending stream of excitement! Will you get the numbers you need to walk off with a win? You'll have to stick around to find out!
Progressive Bingo – Of course there's a progressive version of the game, why wouldn't there be? In this version of the game you'll be able to play either US or European Bingo for the chance to win a progressive jackpot pool being played for across all casinos in the same network. What do you have to do to win it? Meet certain rules as laid out by the game, and if you do, that Bingo jackpot will be all yours! Now that's worth shouting about!
Keno
We can't talk specialty games without talking Keno – it's the granddaddy of the specialty games category after all. Thought to have originated from an ancient Chinese game, today Keno is most similar to lottery games – although it throws in a Bingo element too for extra gaming excitement!
So how exactly does it work? Well, like Bingo, Keno is all about matching numbers, although the game area looks a little different. Simply choose the numbers you want, then cross fingers that the Keno machine gives you the matching numbers you're looking for. It's that simple!
Most online casinos will usually offer one or both of these popular Keno variations:
Classic: Choose up to 15 numbers, choose your odds, choose your bet size, and make your play! The more matching numbers you find, the more you'll win – super simple, super exciting!
Progressive: Play to win a Keno progressive jackpot across all casinos in the same network. Will you be the one to lay claim to the top prize? Only time, and the Keno machine, will tell!
Scratch Cards
So easy and yet so thrilling, scratch cards are one of the simplest, quickest ways to get your game on at your online casino. No need to go to a store or a café to buy your scratch cards – just log on and they'll be waiting for you. The number and type of scratch cards you'll have available to play will depend on your casino, but the idea will remain the same – just move your mouse back and forth over the card to 'scratch' it, and if you're lucky, you'll find a prize waiting for you underneath! It's fast, it's fabulously exhilarating, and it's by far one of the most instantly rewarding games to play. Got your cards ready? Then it's time to scratch for the chance to win!
What else can you look forward to in the way of specialty games?
Sic Bo: Keen for a dice game? Then the Sic Bo parlour is where you need to be. Simply predict the outcome of the roll of 1, 2 or 3 dice, and you'll be a winner!
Sudoku: Not quite the same as the pen-and-paper version, but just as exciting. Place your bet, get a random 9-number combination assigned to you, and hope a match comes up!
Virtual Sports: Place your bets on virtual horse racing, football, rugby or NFL – it's every bit as thrilling as the real-life equivalent!
Intrigued yet? Perhaps even a little excited too? We know we are! So if specialty games have sparked your interest, you know what to do. The next time you need a break from slots, table games or jackpots, head on down to the specialty area and try something new for a change. Who knows – a simple break could soon become a whole new way to play!
Happy Spinning 🙂