How to Build an Online Slot Machine!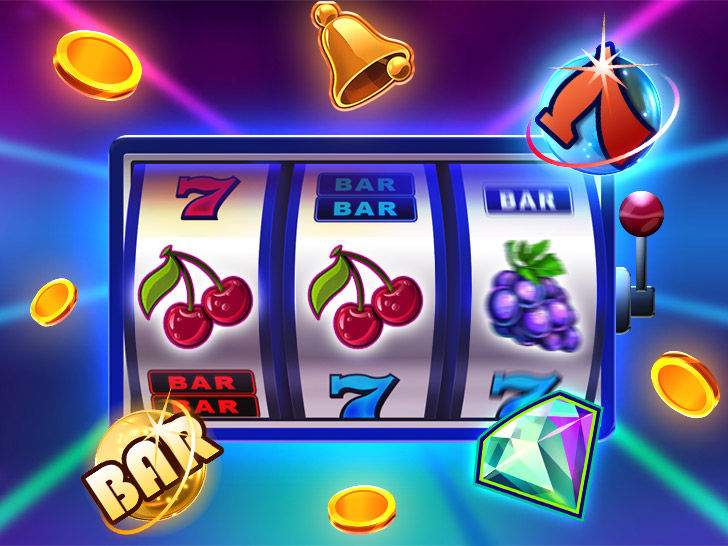 How to build an online slot machine
If you're an online slots fan, you know exactly how these fast-paced games work – spinning reels, high-value symbols, bonus games, free spins and jackpots galore! But underneath the flashing lights and the tinkle of payouts, do you know how online slots really work? Take a look at our guide to building online slot machines, and see if you can use the insider information to help make you a better player and a bigger winner!
1. Get your team together. If you're going to be building an online slot, you'll need to put a team together first. Creating a slot from start to finish can take up to a year, so it's imperative that you have a team of experts by your side to ensure that every box is ticked. Usually online slots teams consist of developers, designers, mathematicians, a project manager, a creative team and a configurator – approximately twelve people in total. Start asking for those CVs!
2. Brainstorm your concept. Even if you're not building a slot from scratch, and are re-using or re-skinning an existing online slot, you'll still need a concept that's engaging enough to attract and retain players' attention. This is where brainstorming and conceptualisation comes in, and it's here that you'll need the help of your creative team, as well as marketing and product management experts too. Rather than simply going with your first idea, you'll need to do research as to which games already exist in the marketplace, so you don't unknowingly develop any duplicates. You'll also need to know who your target audience is, and what type of slot is most likely to attract their interest. Once you have all the necessary data at hand, and all your team members are on board, that's when the fun begins.
3. Start working on your design. So you've got your concept and everyone's signed off on it. Now it's time to actually bring it to life. Here's where your designers, developers and creative team will come in handy, deciding on the look and feel of the slot, the graphics, the symbols, the sound, the fonts, any animations, 3D work, and so on. UX/UI design is also decided upon at this stage, with the number of reels, symbols and paylines being worked on, as well as the bet and coin sizes, features like AutoSpin, and other important details.
Should the slot being worked on be a branded one, such as a tie-in with a popular movie or TV series, or even a celebrity endorsement, the brand being represented will also need to be researched fully in order for it to be authentically represented on the slot, while staying within the confines of any laws or copyright guidelines that may exist. Who knew so much work went into one click of a button?!
4. Think about the player experience. Once you've dealt with the bells and whistles of the online slot interface, it's time to dig a little deeper and think about the people who'll actually be playing the game. What type of features will attract them to the game, and what will engage their interest spin after spin? It's here that value-added extras will come into play, such as bonus games, free spins, re-spins, gamble features, multipliers, and even mini-games too – anything that's designed to offer more excitement and more winning potential to the player. Get this mix of features right, and you'll have players lining up to hit that bet button!
5. Decide on its variance and RTP. Forget the big words and acronyms – what we're really talking here is payouts and how much players can expect to win back. This is something you'll need to decide beforehand, and it's crucially important in terms of player satisfaction. First there's the RTP, or Return to Player – the amount of money that players can win back in the long-term. This is expressed as a percentage, such as 96% – in this case, 96% of each bet being returned to players over time, and 4% going to the house. The higher the RTP, the more players can hope to win back, and the more attractive the slot looks.
That out of the way, there's also variance, or risk factor, to consider. Here there are three different categories your slot could fall into:
Low-risk: Slots that pay out low-value jackpots, but give players more winning combinations, more often.
Medium-risk: Slots that offer both high and low-value jackpots, with a combination of various bonus games and other value-added features, with the opportunity to win big (and conversely, lose big as well).
High-risk: Slots that offer top value jackpots, such as progressives, however with fewer smaller winning combinations throughout the game.
In order to decide the variance of your slot, you'll need to know exactly the kind of player you're catering to – get this wrong, and you won't attract the target audience you've pinpointed.
6. Keep updating. Last but not least, remember that you can't simply launch an online slot and then forget about it. Instead to keep it relevant and exciting to players, you'll need to ensure it's constantly updated and tweaked to iron out any issues, and to keep it compliant with changing technologies. What's more, you'll also need to keep evaluating its success metrics to assess whether it's worth keeping the slot up and running. Is it generating revenue, is it popular with players, does it immerse players sufficiently to keep them gambling for a significant amount of time – these are all questions you'll need to ask in order to determine your slot's long-term value.
As you can see, there's a lot more that goes into online slots than simply cool graphics and features – there's an inordinate amount of research, planning, and attention to detail, not to mention considerable thought about their payout structure as well. What does this mean for you as a player? That a little homework goes a long way, particularly when it comes to finding the slots that have been specifically designed for your playing style and your budget. They're out there – all you need to do is play till you find a selection of slots you can connect with, and wait for those winnings to come rolling in!
From all of us here at No Deposit Bonus — Happy Spinning! 🙂