It's time to win with Jingle Spin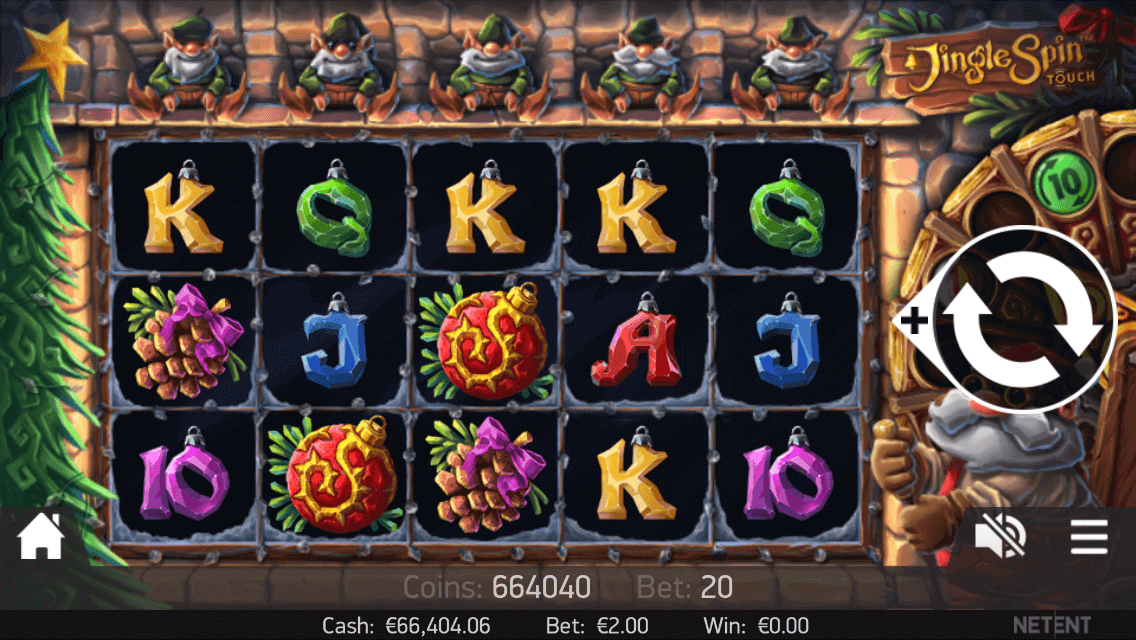 We're not done jingle-jangling yet – there's still plenty of Christmas magic coming your way, this time courtesy of Jingle Spin from NetEnt. If you're a NetEnt fan, you may already be familiar with one of its most popular titles, EggOMatic – and while Jingle Spin is obviously Christmas-themed, it's actually a sequel to EggOMatic too. Although this time instead of a rooster and a conveyor belt of eggs, you have Papa Elf and a stream of surprise baubles. Which is just as good!
If you need to get into the festive swing of things, Jingle Spin will bring all the holiday cheer you're looking for and more. With a Christmas tree, Papa Elf and his five little helpers, a surprise wheel of baubles and reels packed with decorations, it's all the yuletide happiness you need.
Featuring a 5×3 game area and 20 paylines, spreading wilds and free spins too, Jingle Spins is full of surprises – and the biggest one of all could be you winning the 1,000x top payout! To get Papa Elf spinning his wheel, all you need to do is choose a bet size anywhere from 0.20 to 100 coins, and then it's time to get those reels rolling!
Keep an eye on the surprise wheel as you play, because it'll spin every time you place a bet – and as soon as a bauble lands on the arrow when the wheel comes to a stop, it'll be handed to the first of the five helpers, moving down the line with every subsequent spin. Get a wild gift box on the same reel as the bauble and it'll instantly open, rewarding you with either free spins, spreading wilds, coins, or a rainbow bauble that'll randomly gift you with one of the three extra features.
With the yellow bauble awarding coins, the red bauble triggering spreading wilds, and the green bauble activating free spins, it's up to you as to which one you'd most like to be gifted with. One thing's for sure though, the green bauble is an exciting one to get, as once you're rewarded with it, you could have anywhere from 7 to 50 free spins coming your way. Even better, find more green baubles during the free spins round, and you'll have extra spins to play with, and hopefully extra payouts too!
It's the season of giving, and we hope that Jingle Spin gives you all the excitement and all the winnings you're looking for. But you'll have to get in the game first – so make sure you set aside a budget for your Christmas gaming, because it's a slot you'll definitely want to take for a spin. Just log on, place your bets, and get set for happy holidays all the way!
Happy Spinning 🙂