Make It Rain!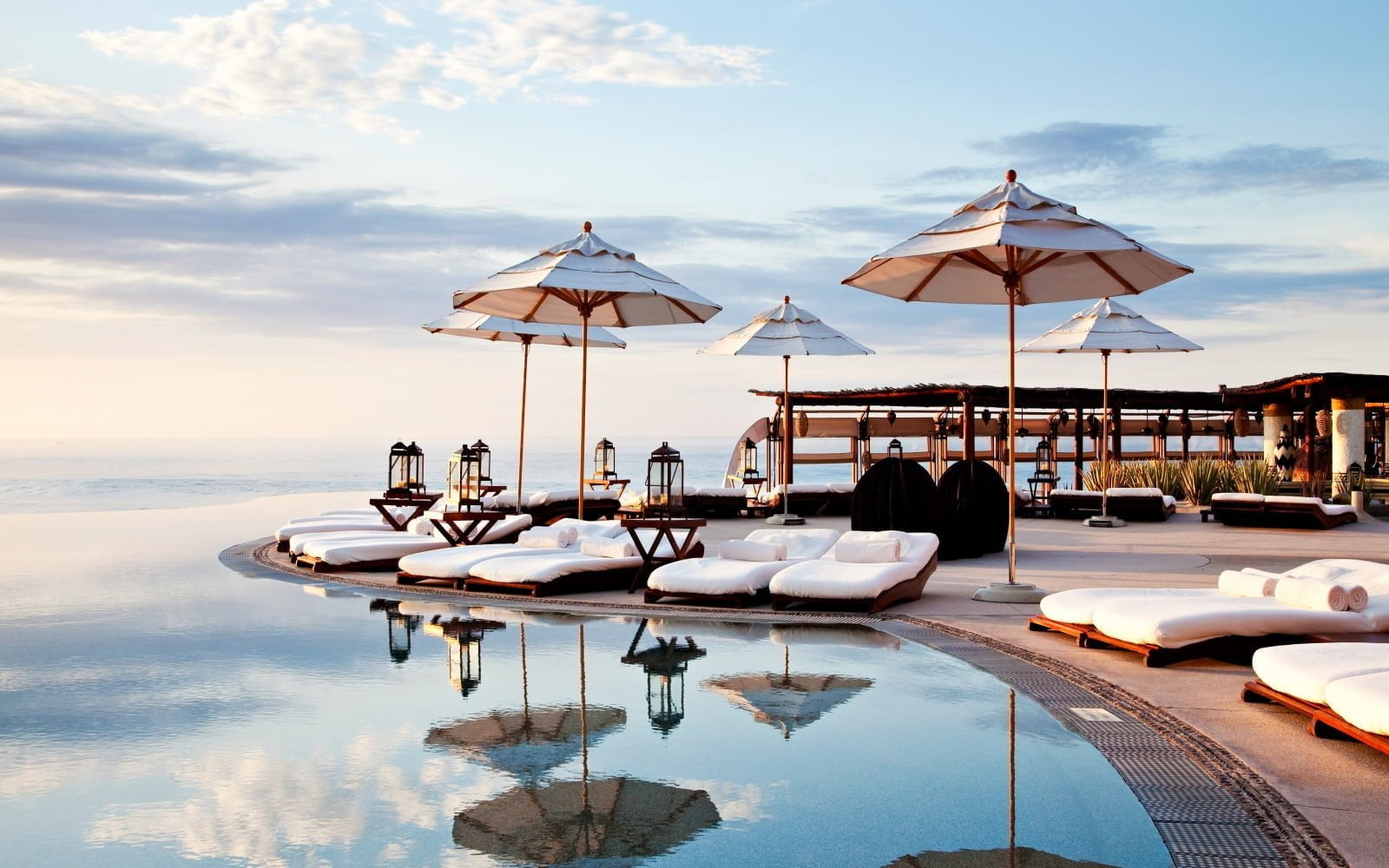 Picture this. You're playing the slots at your favourite online casino as usual. You hit the bet button, the reels spin, and whoop whoop, a winning combo! But not just any winning combo – THE winning combo! The big kahuna, the top jackpot, the all-powerful payout is yours for the taking! And as you watch those coins stream into your account in a never-ending wave, the world is immediately yours for the taking. All those luxuries you've always dreamed of, now yours to own and wake up to every day. The house, the car, the holiday, the designer wardrobe, all a brand-new glistening reality. Ain't life grand?
But once you've made the big purchases on your list, what's next? A whole lot of fun, that's what! That's because the beauty of being hugely, massively wealthy is that you can buy whatever you want, whenever you want. So why not go a little crazy and flash your cash on stuff that's totally extra? Because why be responsible with your winnings when you can make it rain with purchases like…
A celebrity vacation experience
Want to holiday the Hollywood way? Then for just $50 000, you can follow in Elizabeth Taylor's footsteps and find out what it feels like to be a film star on vacation. Get that passport ready because we're off to Mexico baby!
Located in Puerto Vallarta, a palace Liz Taylor once shared with husband Richard Burton has now been transformed into Casa Kimberly – a boutique hotel bearing a suite with the star's name, and offering a star-studded celebrity holiday experience worthy of the screen legend herself!
Use $50 000 of your fortune to book your spot, and you and a partner will be spending three nights in magical Mexico, transported via a private jet with all the VIP treatment you deserve. A classic car will meet you upon arrival, ready to take you to your hotel in style, where you'll be welcomed with a complimentary margarita or glass of champagne.
From there you'll be led to your Liz Taylor suite – a 2 500-foot oasis of luxury with a private elevator, private pool and terrace, and a heart-shaped tub for all the romance you can think of. The extravagance doesn't stop there though – that's because for the $50 000 price tag, the getaway also includes spa treatments, private yoga, gourmet cuisine, a mariachi serenade and a private champagne cruise. If that's how celebrities live, then sign us up because we're all for it! All we need is another $49 995 and we're golden…
A designer LED handbag
Not just any kind of handbag though, darling – Louis Vuitton of course! The brainchild of the fashion house's creative director, Nicolas Ghesquière, the all-new 'Canvas of the Future' handbag line has to be seen to be believed. That's because not only does it showcase the master craftsmanship the brand has become known for, it features something completely new as well – video screens on each side! Flexible, mouldable, and fully functioning, the screens are the latest example of AMOLED technology – the same technology found in today's smartphones, with crystal-clear resolution.
So will these handbags catch on? For now they're more of a concept, and available in prototype only, but they do present an interesting example of the possibilities inherent in fashion/technology crossovers. And while they might technically not be for sale, who's to know what enough jackpot moola might bring your way? Money talks – and in the future, it might literally talk through your fashion too!
A heavenly facial
Not that into holidays and handbags? Then how about some self-care instead, in the form of a $1 000 facial! You might think Las Vegas is all about gambling and entertainment, but these days it's all about wellness too, thanks to an all-new collaboration between Swiss skincare company Valmont, and the top-rated spa at the ARIA Resort & Casino Las Vegas, home to the largest Forbes Travel Guide Five-Star rated Spa & Salon.
Check yourself into this wellness centre and you'll be able to book one of its latest and greatest treatments – the $1 000 Majestic Canyon Collagen Facial. And why is it so majestic (and so pricy too)? Because it's made up of no less than 17 different products, all from Valmont's exclusive L'Elixir des Glaciers skincare line.
Lovingly formulated from plant extracts, Swiss glacier water and active molecules, the L'Elixir des Glaciers range is one that purifies and detoxifies, lifting and energising as it goes. Skin is first cleansed with the line's White Falls Fluid Emulsion and Toner, before being treated to separate marine collagen masks, each designed to rehydrate the skin for a glowing, radiant look. While the masks work their magic, hands and feet are treated to an indulgent Valmont Intensive Hand Treatment cream massage, with products such as Eye Cream, Lip Repair, and Neck and Face Cream also applied throughout the treatment. Even better, once all the pampering's taken care of, you'll receive a sample from the skincare line to take home with you, giving you even more luxury for your money. You, 100 minutes, and $1 000 dollars of pure rejuvenating extravagance. Bring it on!
Fantastic 4-ply toilet paper
You've heard of 2-ply toilet paper. You've heard of 3-ply toilet paper. Now one of the makers of this lifestyle essential has gone ever further, and come up with 4-ply toilet paper. Have you ever?!
That's right, if you only want the best for your bottom, you can buy yourself a 4-ply pack from Quilted Northern Luxury and turn toilet time into luxury time – but be warned, it's time that won't come cheap. With six mega rolls (the equivalent of 24 normal rolls) going for $8.99, it's an extravagance that most of us wouldn't be able to afford – unless we were casino jackpot winners of course.
So what makes 4-ply toilet paper so indulgent? Its four ultra-soft layers of paper, branded as being both septic tank and sewer-safe – so you can do all the wiping with none of the guilt. It's still in production so you won't be able to get your hands on a pack just yet, but keep an eye out. Because you know you've made it when there's more paper in your bathroom than your bookshelf. Winning at slots and winning at life!
Happy Spinning 🙂