More online gaming providers…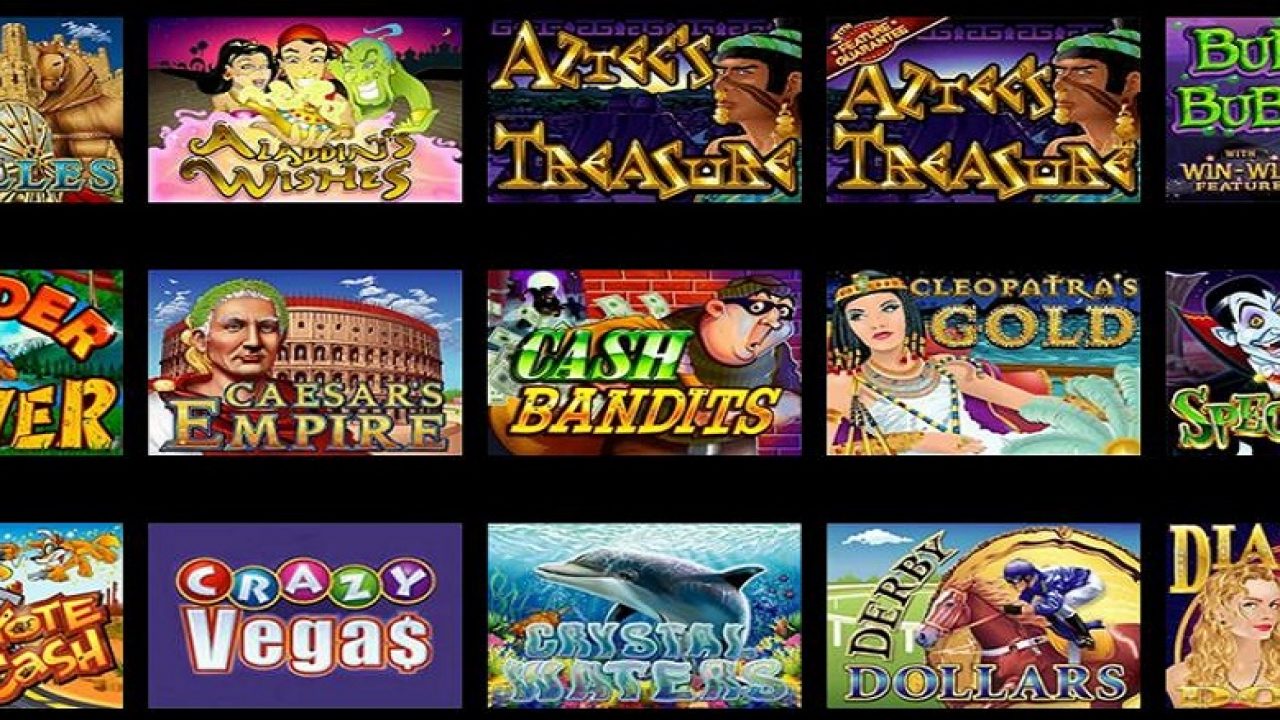 The last time we had a look at online gaming providers, we told you about Microgaming, Playtech and NetEnt, some of the biggest names in online casino play. However while these three might be some of the most well-known, there are others that are growing more popular and more recognised by the day. Here we'll take you through three more software providers who are all adding their unique spin to online gambling.
Real Time Gaming
Want to win real money in real time? Then you'll want to play with Real Time Gaming, one of the world's most established and recognised online gaming providers. Ever since opening its doors in 1998, Real Time Gaming (or RTG as it's also known) has been delivering quality gaming that packs a winning punch, and that has continued to delight its fan base for decades. Operating out of its headquarters in both Costa Rica and Atlanta, RTG is a member of the IGGBA (Interactive Gaming, Gambling and Betting Association) and the IGC (Interactive Gaming Council), and as one of the world's leading gaming providers, prides itself on adhering to strict standards, professionalism, and ethical business practices. Small wonder then that RTG can count itself among the ranks of heavy hitters like Microgaming, Playtech and NetEnt, with its popularity growing daily.
While RTG is known for its commitment to quality, it's also known for its steadfast commitment to its players – a fact evidenced by its decision-making following the passing of the Unlawful Internet Gambling Enforcement Act in 2006. While a number of online gaming providers made the decision to stop accepting bets from US players, RTG instead chose to continue supporting its US fan base, keeping its casinos open to all its valued US players, and those from around the world.
In addition, following concerns raised by players, RTG decided to invest in its customer service and dispute resolution by instituting a Central Disputes System (CDS), allowing players to report any issues via written complaint, and seek resolution. With this system in place, RTG is able to respond to its players' queries, and resolve them to their satisfaction, thereby improving the player experience and boosting its own reputation and dedication to excellence at the same time.
But by far the most overwhelming proof of RTG's loyalty to its players lies in its slogan: 'We take gaming seriously'. For some, it might just be a phrase; for RTG, it's a philosophy. And it's this same philosophy that is the driving force behind RTG, and their constant need to develop, innovate and improve their gaming offering. It's why when you play an RTG game, you can be assured of world-class quality and immersive entertainment. It's why you can look forward to an electrifying assortment of slots, table games, video poker, progressive jackpots and other online casino favourites. And it's why you can enjoy the thrill of real gaming in real time. Real Time Gaming. It's not just a name – it's a promise.
Yggdrasil Gaming
Why play with ordinary software providers when you can play with a legend! That's the concept behind Yggdrasil Gaming, a software company named for the legendary Yggdrasil tree of Norse mythology, said to encompass nine worlds and stretch all the way through the skies up into the heavens. It's this idea of magic, mysticism and connection that became the inspiration of Yggdrasil Gaming, brainchild of Fredrik Elmqvist, who launched the company in 2012. Since letting his lofty dream take flight, this former CEO of NetEnt has seen Yggdrasil grow from a fantasy into an ever-present reality, expanding its fan base, its popularity and its success on an almost daily basis.
While Yggrasil may be one of the newer kids on the block when it comes to online gaming, its impact has nevertheless been an explosive one, thanks in no small part to the vision of its founder, and a savvy collaboration with Nordic iGaming company, Cherry AB. Through this cleverly timed partnership, Yggdrasil was able to release early slots that, while basic in look and feel, captured the imagination of slots players around the world. Building on this early success, the game development team at Yggdrasil has gone from strength to strength, always innovating, always creating, and always delivering a fully immersive, thoroughly entertaining gaming experience.
Log onto one of Yggdrasil's games and you'll immediately see just why they've earned their legendary reputation. With meticulously crafted graphics and exquisite attention to detail, Yggdrasil's portfolio is more than a collection of games – it's an anthology of experiences, each one more captivating than the last. And with a slew of awards to its name despite its relatively short time in the industry, Yggdrasil continues to prove its worth with every new game it releases.
Currently providing content to some of the world's leading gaming operators, Yggdrasil prides itself on its variety of games – and while its repertoire currently features 40 high-RTP slots and other games, this number is expected to increase dramatically over the coming 12 to 18-month period. With a focus on top quality entertainment and engaging bonus features, Yggdrasil's slots offer non-stop excitement to players in the form of high-end graphics, animation, interactivity, and of course, innovation. All of which make Yggdrasil's games not just exhilarating, but legendary in their own right!
With a selection of games including classic slots, video slots, progressives, lotto and 3D video keno, as well as unique promotional concepts like its Super Free Spins initiative, Yggdrasil is stepping up and making a name for itself among the gaming greats. And with its Class 4 Operators license from the Lotteries and Gaming Authority in Malta, and its commitment to stringent security and regular testing, its credibility and trustworthiness are equally as elevated. So with that in mind, there's only one question to be asked – if you're not already gaming with Yggdrasil, how soon are you going to start?
Betsoft Gaming
From a relatively new up-and-comer to an old pro – here's a look at Betsoft Gaming, another of the leading names in online gambling software, and one backed by a stellar reputation for quality, innovation and service. Established in 1999, Betsoft quickly made a name for itself as one of the industry's premier innovators, and it's a status it still holds to this day.
Since its launch into the gaming marketplace, Betsoft has become known for its commitment to quality and service excellence, backed by a team of expert businesspeople, engineers, designers and developers – and it's a mix of talent and know-how that's helped Betsoft go all the way to the top of its game.
With a range of over 180 games to its name, Betsoft does more than the expected and the ordinary – thanks to its reputation as a consistent innovator, every one of its games is an exploration of the extraordinary. Leading the way in cinematic 3D games, such as its ground-breaking Slots3™ Interactive™ line, Betsoft is pushing the industry to keep up, delivering technological advancements that offer players a new level of online entertainment, and an experience that's as immersive as it is exhilarating. No headsets, no 3D glasses and no expensive equipment needed – thanks to Betsoft's clever use of perspective and ingenious animations, every moment of their 3D cinematic games puts you right in the middle of the action, delivering a casino event that's completely unlike any other.
Continuing this trend, it's no surprise that Betsoft has also established itself as a Tier One developer and provider of complete system online gaming software, offering not only a world-class range of online casino games, but a comprehensive casino management platform as well. In this way, its product suite is one equally suited to both players and gaming operators alike, with innovation across the entire online gaming industry.
It's for this reason that in 2012, Betsoft made a conscious effort to explore the concept of mobile gaming more fully, optimising their famed Slots3™ series for mobile, and transforming it into the now-celebrated ToGo™ collection. By forming this subsidiary, Betsoft has succeeded in opening itself up to a new player base and a new global market, embracing both Android and iOS platforms and looking to the future in terms of technological advancement and mobile play. Add to this an ongoing commitment to service excellence and innovation, and you'll see why Betsoft has been an enduring favourite of players and gaming operators alike for more than twenty years. If you're a player, it's about entertainment; if you're an operator, it's about profitability – and Betsoft offers both. Bet bold, bet strong, bet fun with Betsoft!
As you can see, when it comes to choosing casino games, there's a world of excitement out there waiting for you, thanks to software providers like Real Time Gaming, Yggdrasil Gaming, Betsoft Gaming and more. Your best bet? Find a casino that offers a variety of games from a selection of different software providers. You'll have a wide range of games to choose from, a huge number of special features to enjoy, and a host of electrifying jackpots to play for. Good luck!
Happy Spinning 🙂