More online slots mistakes you could be making!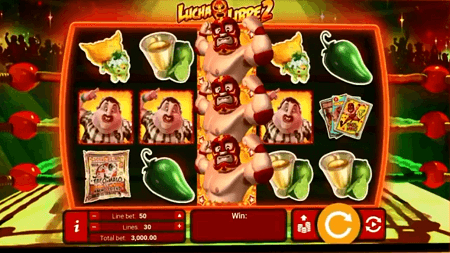 We've already taken a look at some of the most common mistakes made by slots fans, however we're not done yet. If you're a slots fan, make sure you know what NOT to do when you're spinning the reels – because fewer mistakes could mean more winning opportunities!
1. You're paying too much attention to RTP
RTP, or Return to Player is a calculation that determines how much of your bet a slot is likely to pay back over a large number of spins. Unlike house edge, where you're looking for a low figure, with RTP you're looking for as high a percentage as possible – with slots, generally between 94% and 98%. What this means is that if a slot has an RTP of 98% for example, if you bet €100, it should pay you back €98 of that amount after X number of spins.
It's important to remember, however, that RTP is a figure calculated OVER TIME. So if your chosen slot has an RTP of 98%, it doesn't necessarily mean it's going to pay you back 98% of your bet in a single gaming session. If you were to sit down for hours and play millions of spins it might (which we are NOT recommending!), but otherwise RTP is simply an indication of which slots might pay out more than others. When you're only playing a few hundred spins or less, it's still anyone's game – and that's what makes slots so exciting!
What are we getting at? Well, if you've been avoiding certain slots based on their slightly lower RTP percentages, then it could mean that you're missing out – not just on payouts, but on top quality entertainment too. Also, if you've been paying too much attention to RTP and not enough to hit frequency (i.e. how likely a slot is to pay out at all), you could also be missing a trick. Find a slot that has a hit frequency of 20 – 40%, and you'll find the returns you're looking for. In a nutshell, focus less on the figures and more on fun, and you'll get exactly what you need from slots – world-class gaming with every spin!
2. You're forgetting about jackpots
You're playing slots – how could you possibly be forgetting about jackpots? That just doesn't make sense! But when you're sitting and spinning the reels, that's exactly what can sometimes happen – chasing smaller wins at the expense of the big one.
While it's important to acknowledge every win, it's equally as important to remember that there's a grand prize up for grabs, and you're just as deserving of it as anyone else. So if that top jackpot is what you're after, then go for it! Browse all the various slots your casino has available, and find the ones with grand prize payouts of $100,000 to $250,000 or more. Bet the maximum in order to qualify for the top jackpot win, and play a number of different jackpot games so you don't become too focused on any single one. Always remember though, to never bet with more than you can afford – gamble responsibly, gamble smartly, and you'll give yourself the best chance possible of turning your jackpot dreams into a reality!
3. You're only focusing on high volatility slots
This is a similar mistake to focusing too much on RTP – although here you're focusing too much on high volatility slots, at the expense of low and medium volatility games. While it's true that high volatility slots are meant to deliver bigger payouts than other types of slots, these payouts also occur less frequently – so high volatility slots are a higher risk.
By contrast, low volatility slots pay out less on average than high volatility slots, BUT they pay out more frequently. So do you want lower payouts more often, or higher payouts less often? That's for you to decide, and there's no right or wrong choice – however if you're playing high volatility slots exclusively, and ignoring all the low and medium volatility options available to you, you could be missing out not just on payouts, but on thrilling slots play too. So it's an option worth considering.
4. You're playing without limits
We mentioned this in an earlier point, but we thought it was worth emphasizing one last time. If you're not setting yourself a budget, and if you're not setting yourself a session limit, then you're not doing yourself any favours. While you may think that you're capable of keeping your budget in your head, or working things out later, when you're in the heat of the moment it can become very difficult to keep a tally of how much you're wagering and how much you're winning or losing – particularly where fast-paced slots are concerned.
That's why, in order to manage your bankroll effectively, and to ensure that you stay in the game over the long-term, it's crucial that you set yourself spending limits, wagering limits, loss limits, and session limits. While it might feel like you're limiting your fun too, we promise you're not. Instead you're playing responsibly, and you're ensuring that there's always enough left in your bankroll for you to come back to the reels another day. And that's by far the best way to play!
5. You're only sticking to slots
We get it. Slots are the lifeblood of any casino, they're alluring, they're exciting, and they deliver thrills and anticipation with every spin. Who wouldn't want to stick to slots if they had the choice?
The thing is, while slots are undeniably exhilarating, they also have one of the highest house edges of any casino game, which could have a negative impact on your bankroll over time. In order to avoid this, and to keep your bankroll as healthy as possible, why not change up your game play every once in a while, and try a different game instead? Blackjack and Poker have a much lower house edge than slots, Roulette is every bit as thrilling, and video poker has the added excitement of a mental challenge too. Not to mention the variety that games like Craps, Keno, Bingo and live casino play could bring to your experience as well.
So if you want to keep your bankroll intact, and enjoy all the delights that your casino has to offer, try taking a break from your favourite slots every once in a while and trying your luck on something different. You could find a new favourite, new winnings, and a new passion for casino gaming too – what's not to love!
Happy Spinning 🙂