More top bankroll management tips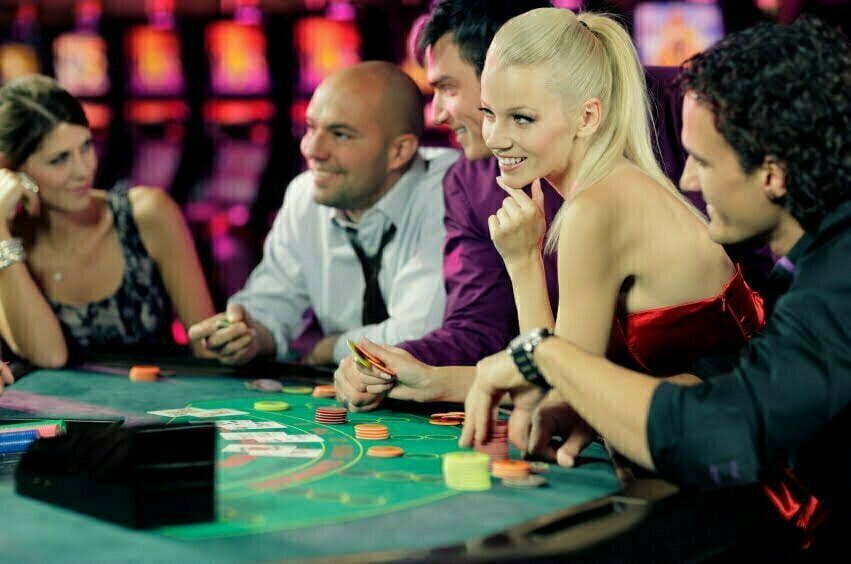 We know, we know, we've already covered our top bankroll management tips. But staying in control of your casino spend is so crucial to your success and your continued game play, we had to bring you even more ways of managing your money effectively in a casino environment. Here's to better game play and bigger bankrolls!
1. Increase your stake. Yes, we're aware it sounds counter-productive – how can increasing your bet size help you manage your money more efficiently? In two circumstances actually – so let's take a look.
Firstly, when playing progressives. If you want to win the top multi-million jackpot, you'll need to bet max in order to qualify. However most people's bankrolls can't sustain a full gaming session of max bets. So instead of blowing through your account balance in minutes, rather alternate between more affordable bets and the max bet instead. So for example, play 20 spins at a manageable bet size, and then a max bet to shake things up. Or 30 spins, or 50 – it's up to you, and the number of max bets your bankroll can sustain. This way you'll be able to enjoy the excitement of progressive play while staying in control of your spend, and giving yourself the chance to play for the big payout too. That's a win-win in our book!
The other instance in which it's acceptable to increase your stake is when you're on a winning streak. If you've had a few good wins in a row and have been able to build up a decent cushion, make a bigger bet and give yourself the chance to play for a bigger win. Keep an eye on your bankroll though, because if it starts depleting steadily, you'll need to rein your spend back in.
2. Get in the game. And by that we mean, the game that gives you the most chance of winning. It's here where the house edge becomes so important – making sure you know the advantage the house has over you in certain games, so you can make an informed selection, and one that'll keep your bankroll looking healthy.
While slots are universally loved, they tend to have a high house edge – so if they're your chosen game, you'll need to keep an eye on your bankroll throughout your gaming session and make sure you have a strict hold on your spending. By contrast, Blackjack has the lowest house edge of all, so it could end up being a more rewarding choice than other games, particularly if you know your way around a deck of cards. Make sure to choose either European or French Roulette, as the American version has by far the higher house edge, and stick to either Player or Banker bets in Baccarat, rather than a Tie. Know your games, know your house edge, know the most valuable choices to make, and you'll be managing your bankroll the responsible way.
3. Take it slow. We know you've thought about it – maybe even dreamt about it. Placing a single bet and watching as that life-changing multi-million jackpot falls into your lap. That's the fantasy – the reality is that it usually takes more than a single bet in a single session to achieve those big wins, and that wins are always based on luck and random outcomes. What that means is that you'll need to have a bankroll that's healthy enough to sustain you throughout your game play, and one that's able to take the impact of any losses you might incur. Rome wasn't built in a day, and neither was your bankroll. So take it slow, have a little patience, and see what the universe has in store for you. Win or lose, if you've built up a big enough bankroll, you'll always come out on top no matter what the outcome of your game.
4. Play the numbers. We've already mentioned just how important the house edge is when selecting a game to play – the lower the house edge, the better your chance of a winning outcome. However there are other numbers that are just as important to pay attention to, such as the Return to Player, or RTP. You'll usually see this number, expressed as a percentage, when playing slots, and it refers to the amount of money paid back to you over time. So if you're playing a slot with an RTP of 97%, theoretically, if you played for long enough, you'd have 97% of the money you spent on it returned to you. So the higher the RTP, the better your chances of being paid out. It's important to remember, however, that this is a theoretical number, not a guarantee, but it's still a good indicator of which games could be the most rewarding for you to play. A little bit of research could see your bankroll going a long way!
5. Stay in control. We've already mentioned in our previous article just how important it is to step away from a game rather than staying in to chase your losses. However it's equally important to stay in control in other aspects of your game, in order to protect your bankroll.
First and foremost, it's crucial to remember that gambling is all about having fun, and should be approached with a positive, enthusiastic attitude. If you ever feel yourself becoming too attached to the outcome of a game, or showing signs of frustration or anger, it's time to step away. Negative emotion should always be kept separate from your gaming – if you're not calm or level-headed, you'll be more prone to making expensive, costly mistakes, which could have a significant impact on your bankroll. So as soon as you feel yourself moving into a negative space, it's time to move away.
Equally, it's also important to stay in control of your decision-making, which means no drinking alcohol, and no taking of any substances that could affect the way you play. Anything that alters your state of mind could alter your gambling as well, which again could see your bankroll being depleted at a rapid rate. Instead, stay sober, stay clear-headed, and make the best gaming decisions you can. There's always time to celebrate afterwards!